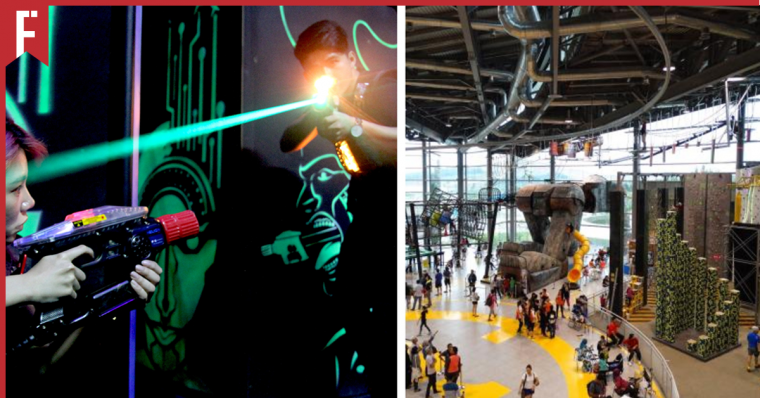 We get it. You're bored. It's been so long since you get to stretch your legs and no, going to and from the kitchen doesn't count. When was the last time you had an outing with your family members? Where you guys would go to different places and get to spend time with each other while also getting your daily steps in.
Well, lucky for you, we're here to help! We've compiled a list of places where you and your family can have some endorphine-filled fun that's not just a walk in the park, but also offers some activities that are so action-packed that it'll make you feel like you just went through a full body workout.
After all, we all need to exercise sometime and who better to do it with than with family?
1. Jumpstreet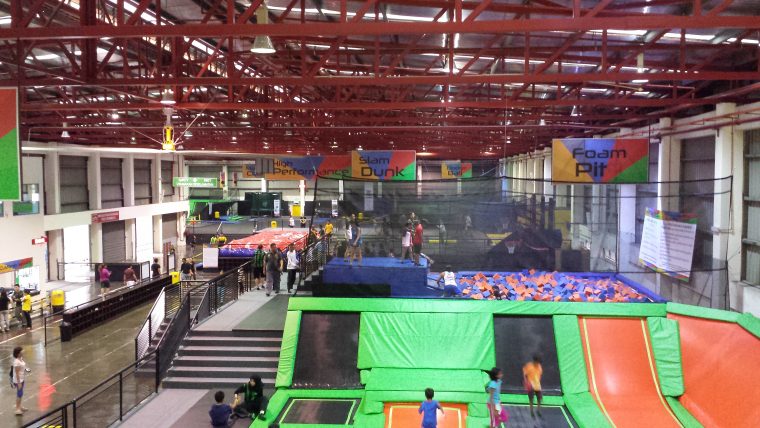 The first on our list is a classic. When people are asked to think of a place that they want to have fun and let loose a little, they think of Jumpstreet. It doesn't just attract little kids, adults are also prone to come here to spend some time blowing off steam.
There are many trampolines to choose from and along with that is an array of other activities you can take part in — like flying fox and basketball!
Address: 8A, Jalan 13/6, Seksyen 13, 46200 Petaling Jaya, Selangor

Opening hours: 10am – 6.30pm. Closed on Monday – Wednesday

Price: Starts at 45/pax for two-hour sessions. Tickets are available for pre-order online.
2. District 21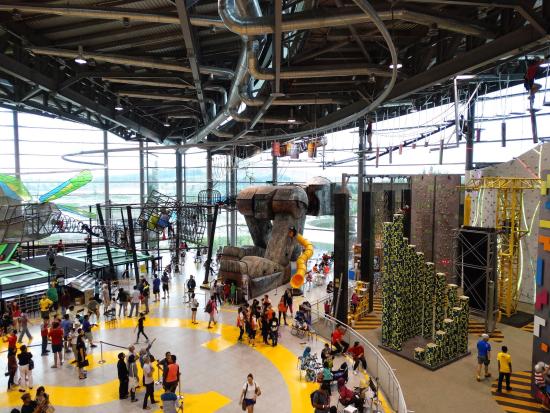 I'm sure you've all heard of District 21 before. Located in the heart of IOI City Mall, this is the place you saw on TikTok, where you can fly around the whole play area via flying fox! Although this place seems to be well suited for older family members, you can still bring your tiny kids along as they also have activities like jumping on huge trampolines and short rock climbing walls to try out!
Address: AT 6, IOI City Mall, IOI Resort City, 62502 Putrajaya, Wilayah Persekutuan Putrajaya

Opening hours: 12pm – 8pm (Monday – Friday), 10am – 8pm (Saturday – Sunday)

Price: RM64 (Monday – Friday), RM80 (Saturday – Sunday) OR get it for a promotion price from RM50 on Wonderfly.
3. Taman Tugu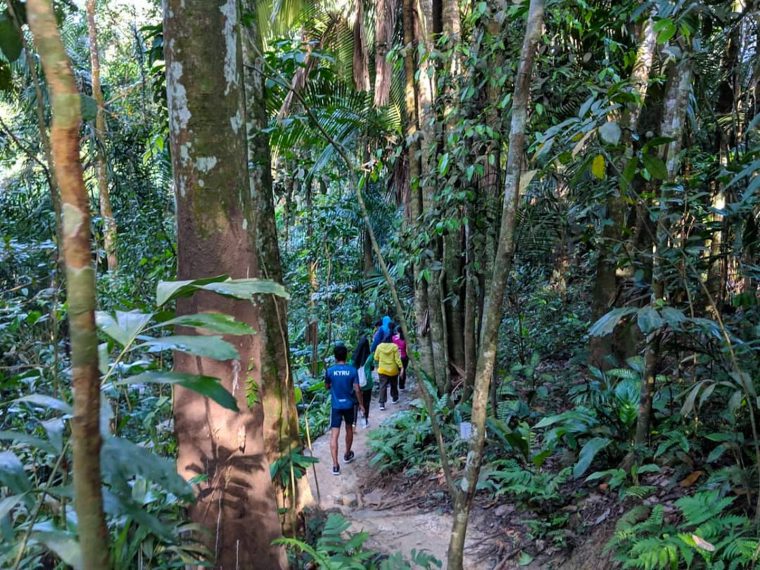 Since some hiking trails are a little too extreme a hike if you have little kiddos on hand — especially in this season, given that it rains almost everyday, leaving the trails muddy and slippery — Taman Tugu might be a safer option. You can trek around the park with your family while admiring the trees and scenery.
The trails are marked and maintained so it's a lot less dangerous than the actual woods. And the cool thing is, you can find out information about the plants in the park by reading the descriptions on the plaques attached to the trees.
Address: Taman Tugu, Pesiaran Sultan Salahuddin, Kuala Lumpur, 50480 Kuala Lumpur, Wilayah Persekutuan Kuala Lumpur

Opening hours: 7am – 6.30pm everyday

Price: FREE
4. Subang Racquet & Golf Centre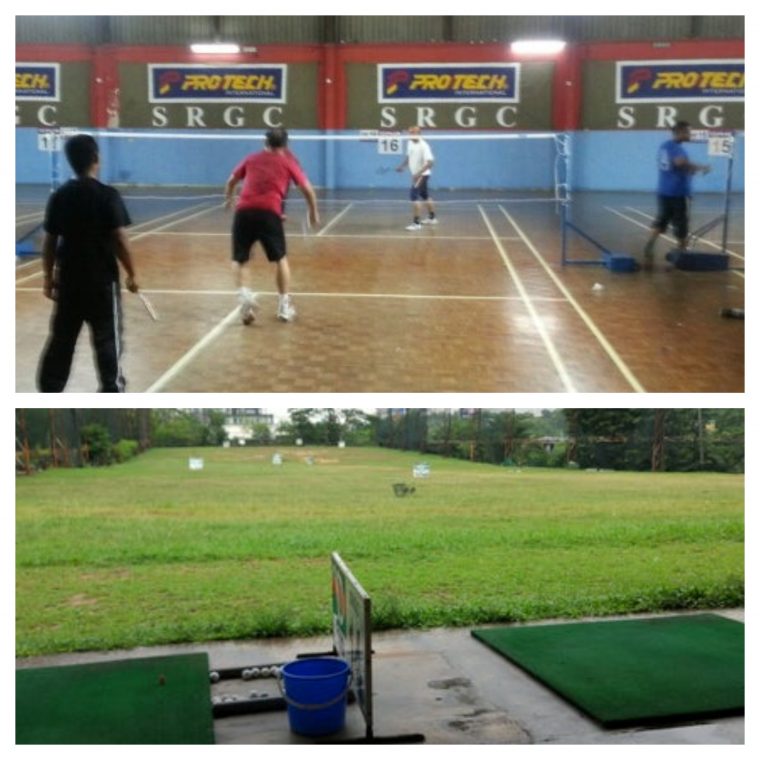 Like the namesake, Subang Racquet & Golf Centre is where badminton peeps and golfers join forces and play under one roof. Why decide when you can do both? This is also a place that my family and I frequent all the time, even now.
My brothers and I would book a court to challenge each other in a game of competitive badminton while my dad would practice his swinging skills at the driving range next door.
Address: 9578, Jalan SS 16/1, Ss 16, 47500 Subang Jaya, Selangor

Opening hours: 8am – 12am everyday

Price range:

Parking: RM1

Driving Range: RM5/50 balls or RM10 / 100 balls

Badminton Court: RM20/hr on weekday nights, RM17/hr on weekends
5. SuperPark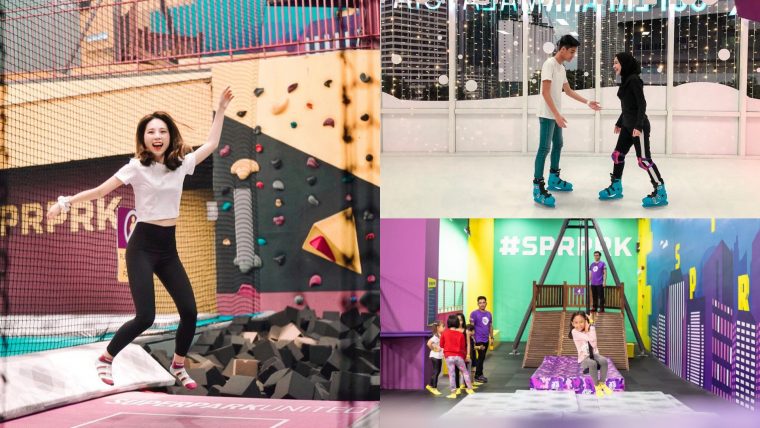 Just a three-minute walk from KLCC, SuperPark is a place where you and your family can enjoy close to over 20 exciting activities. You can jump from trampolines, rollerblade with your parents, try your hand at the ninja course and many more!
SuperPark is said to be, and I quote "the friendliest all-in-one indoor activity park on earth, delivering a unique experience of joyful play that excites and unites people all over the world, no matter their age or fitness level." Oh my, doesn't that sound exciting?
Address: Unit 4-1, Level 4 Avenue K Shopping Mall, 156, Jalan Ampang, 50450 Kuala Lumpur

Opening hours: 11am – 8.30pm (Tuesday – Thursday), 10am – 7.30pm (Friday – Sunday), Closed on Monday

Price: Starts from RM42 at Klook
6. Laser Battle KL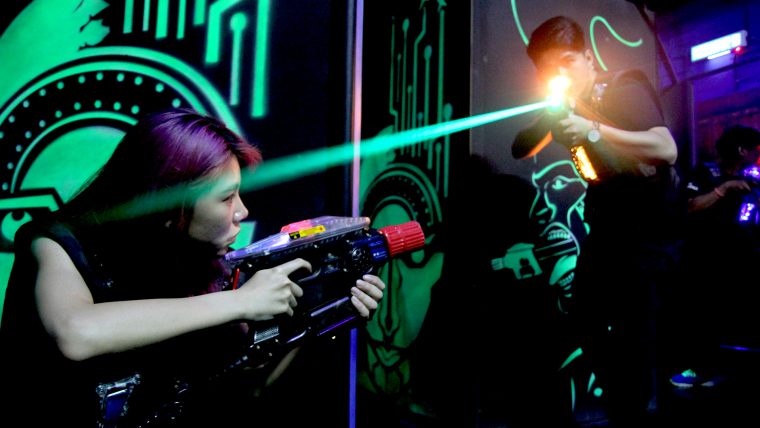 I'm going to go ahead and say it: we've had a lot of pent up emotions these past few years — with the pandemic and being stuck at home and all. So, what better way to release some of that tension than to go all out in a battle of laser tag?
Unleash your inner warrior at Laser Battle and let your family know who the strongest and most tactical one in the family is! I would recommend this activity for the older family members, but if the younger ones are alright with it, they can join too (as long as they're above the age of seven)!
Address: Central Zone, Level 7 Berjaya Times Square, No.1, Jalan Imbi, 55100 Kuala Lumpur

Opening hours: 11am – 7pm

Price: RM34 onwards, depending on age
7. Lake Garden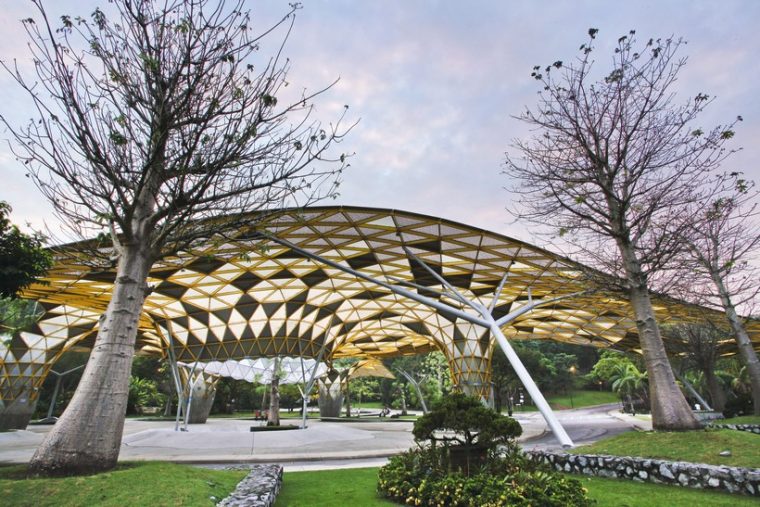 Situated nearby Taman Tugu, Lake Garden consists of a huge area for you and your loved ones to walk around in and explore. You can take a leisurely stroll in their Perdana Botanical Gardens, go sightseeing at the Bird Park or even explore your scientific side at the National Planetarium.
Usually, people go there to jog around the park, play badminton, do some yoga or have picnics by the ponds. If you're into those, that's also an option that you and your family can opt for.
Address: Jalan Kebun Bunga, Tasik Perdana, 55100 Kuala Lumpur, Wilayah Persekutuan Kuala Lumpur

Opening hours: 9am – 6pm

Price: Prices vary depending on where you are in Lake Garden.
Jom Kita Enjoy!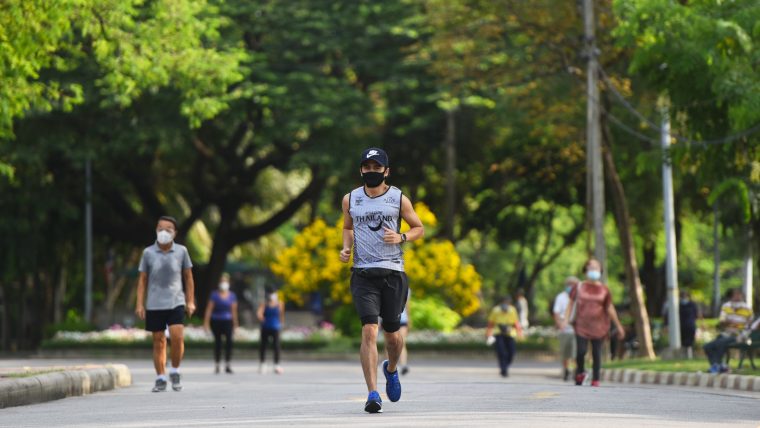 While enjoying ourselves, let's all remember to still be aware of the SOPs. Masks on, sanitisers on hand and keep your distance! Treat these SOPs like a habit. The more you do it, the more it becomes the norm. Let's all be safe together, yeah?
If you're still feeling a little uncomfortable about going out, then no worries! We've got you covered! Check out these fun family activities you can do at the comfort of your own home:
5 Ways to Spend Quality Time With Your Family