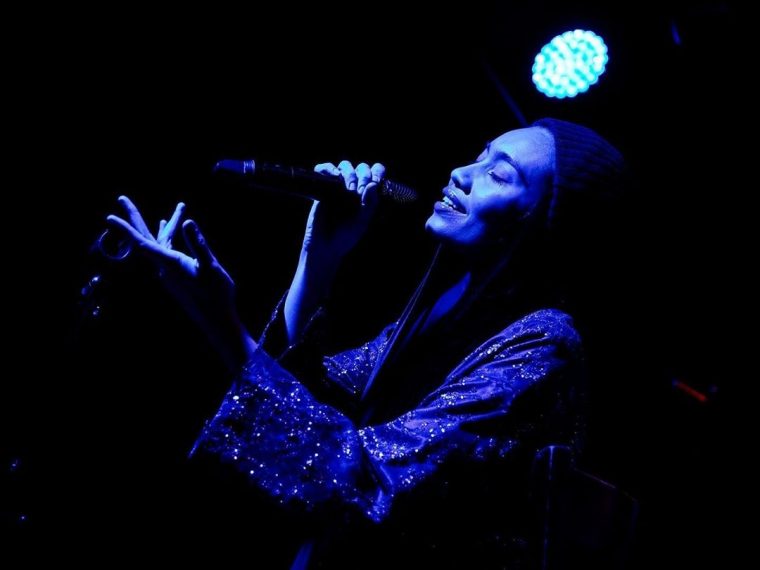 On the second week of the MCO, Yuna was spotted on Instagram asking her fans if she should do a live stream acoustic set to indulge her fans stuck at home.
Using the hashtag, #stayhome, that post garnered almost 600 replies, all dying to see the Malaysian star go live on the social media platform, something not usually seen on normal days.
It's basically a free concert, right in the comfort of your own home.
Yuna's live set was one of the first few good deeds done by Malaysian performers to use their powers as influencers to, influence people to stay home.
Help, We're Lost in Our Own Homes
Because being humans, breaking our routines may cause a lost sense of direction, of time, space and purpose in life. We theoretically go crazy when our cycle is broken. This is why performers or influencers like her, chose to take the (virtual) stage to keep us sane.
The keyword: to keep us sane.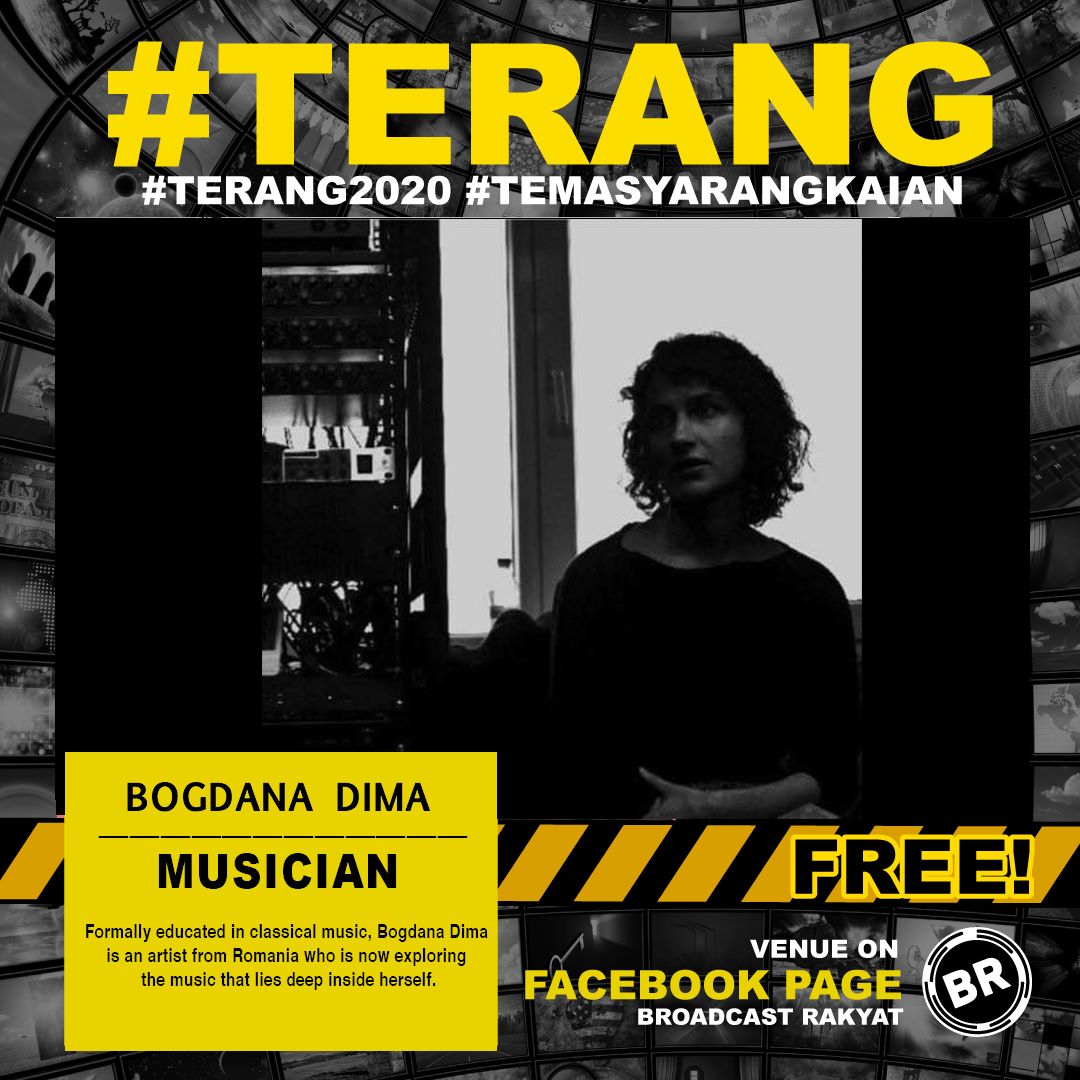 On the more local front, one of the earliest batch to come out of their comfort zone was Johor-based Broadcast Rakyat (BR), a talk show platform that normally covers atypical, off-beat art, music and social issues.
BR would normally broadcast live talk shows with a white backdrop and pre-scripted talking points. Its founder, Cabi Maarof this time came out with Terang: Temasya Rangkaian, a short series of online festival celebrating art beyond the boundaries, with the internet as the medium.
What caught out attention was the line up chosen. Beyond boundaries in this context could also mean the origins of the performers, some as far as Romania. It could also mean the topic involved, ranging from a cooking class and how to get your family to exercise together, apart from its usual routine of poetry, literature and music.
Resonating in a similar tone is TAPAUtv where the urban indie community and culture platform is coming up with its own version of live content. Founded as an online tv station, TAPAUtv is a free platform representing the youth of the country up on screen.
A Stage Play on Your Own
A more prominent name in the local art scene, Kuala Lumpur Performing Arts Centre (KLPac) came up with #lockdownart.
It aims to inspire Malaysians to showcase their creativity on the most people-friendly visual platform, Instagram.
Here's how it works.
KLPac provides three monologues from past productions (Mark Beau de Silva's Paperhouse and OMG and Omar Ali and the late Tan Sri Muhammad Ali Hashim's Dato' Seri, an adaptation of Shakespeare's Macbeth) and you pick one to perform our version of the play. Of course, this requires you to publish your play on Instagram and if you're not too keen on acting, you can always choose to dance (instructions are given) based on the songs provided.
Entertainingly interactive, #lockdownart accomodates a deep sense of stage performance in a digestible, virtual format. Something that could be done even way beyond the MCO.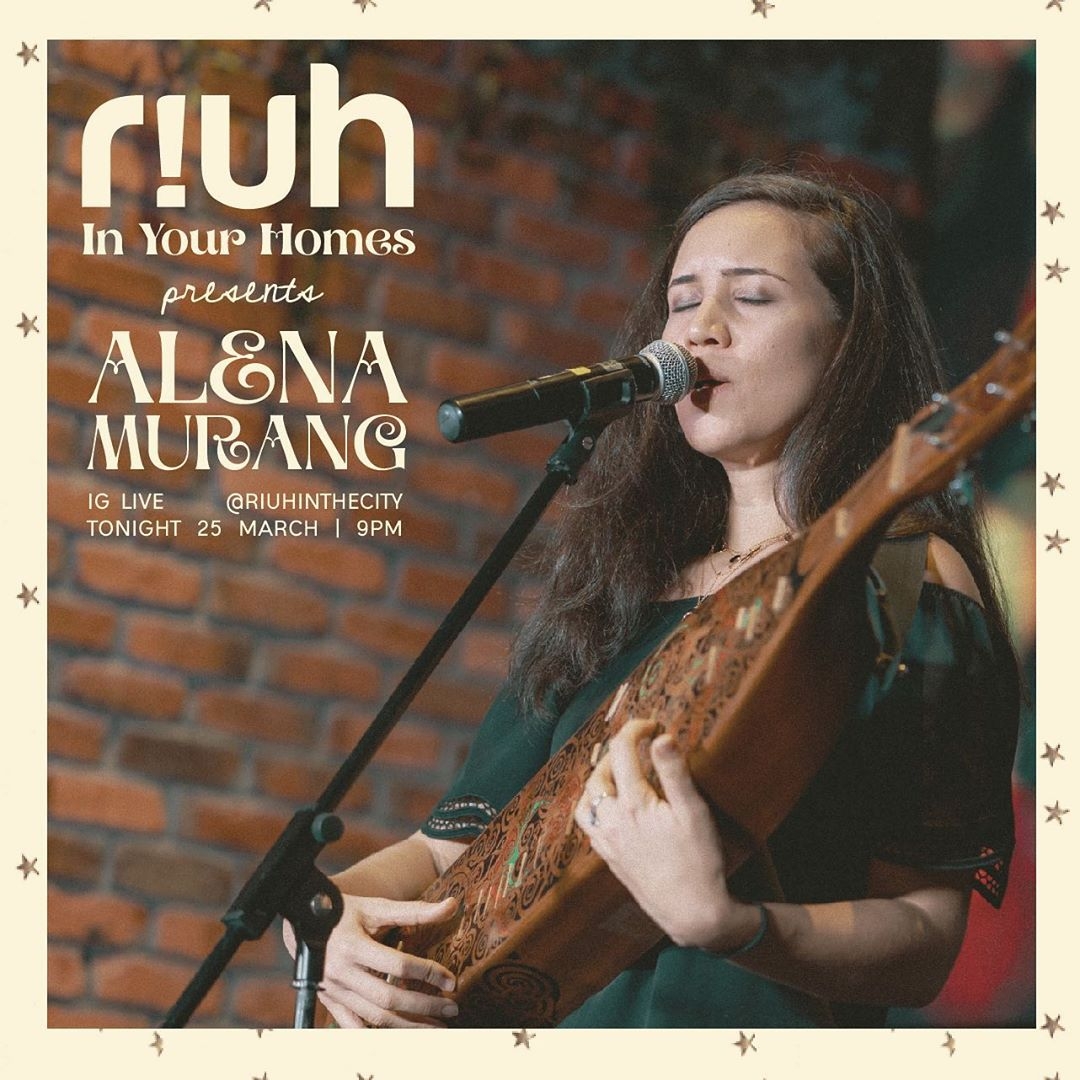 Another art platform of similar pedigree, RIUH's Riuh in the City has evolved from its usual stage-heavy platform for the creatives to something more intimate and timely called Riuh in Your Homes. Capitalising on its staple line up of homegrown acts, RIUH rolled out its first Instagram-based live show with Bil Musa who came under the spotlight for signing a deal with Yuna's label, Yuna Room Records two years ago.
From Bil, RIUH then commanded daily live shows by Borneo sape star Alena Murang, Good Vibe's alumni Lunadira (to name a few) every night at 9 pm where its fans can tune in past dinner time, calming their senses to the biting reality that's hitting the world outside.
The cold hard truth outside, apart from the virus scare, would actually be life after lockdown.
How is Life Post-MCO?
As an artist, performer, entertainer, musician or singer, one can't help but wonder – do these live shows bring back the buck?
Those in the creative industry would surely know the struggles of getting paid by exposure. Regardless of how many views one can get from these online performances, there's no telling that it'll help put food on the table, something most Malaysians are most concerned about these days.
Upon monitoring the momentum of this concept, we found #WONDADiRumah, one of the first few branding intitiative to help both fellow Malaysians and also the performers themselves.
A sponsored 'concert' by WONDA, it gives local performers a reasonable basis to serenade people from their very own home. Lasted just seven days during Phase 1 of the MCO, the concert had mainstream singers on board like (ex-Too Phat Malique's protege) Zizi Kirana and Noh Salleh of Hujan.
Framing it from another perspective, the coffee brand is giving back to the society like how a brand should be. And that's why music streaming app, JOOX is serving free music by Malaysian stars like Sonaone, Siti Nurhaliza, Arabyrd and Hullera with subtle message to stay home.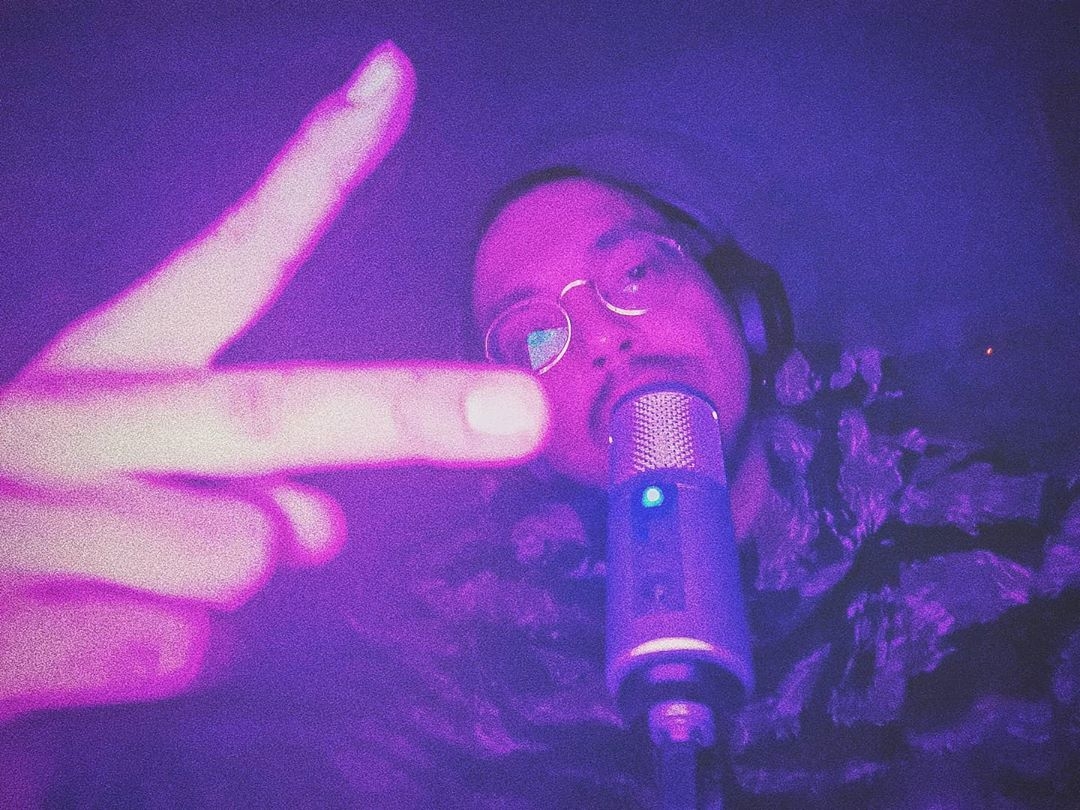 At least with the involvement of brands or corporate entities, the livelihood of the performers are in good hands. Something not echoed in similar fashion in many industries of late where an impending economic meltdown is slowly dragging everyone down.
But as performers, this is where they shine the brightest. We have our front-liners risking their lives for the sake of ours, we have the armed forces keeping safety and compliance in check, then we have the creative industry, mostly playing their part from a community service perspective.
And now with the success of the first phase, things are looking for the second round of more live shows with more names on board and more view counts to keep the momentum going and sponsors coming. It looks like we're set for a once-in-a-lifetime experience of musical galore from our cosy couches.
Doing Their Part
With the current situation, it's no doubt that stress and depression would be something of a concern once this is over. And with the state of the economy we're about to face (or currently facing), it's only fitting to know that someone out there, is taking their time to pick up the guitar and sing us a lullaby to heal the soul, all at the expense of their own effort.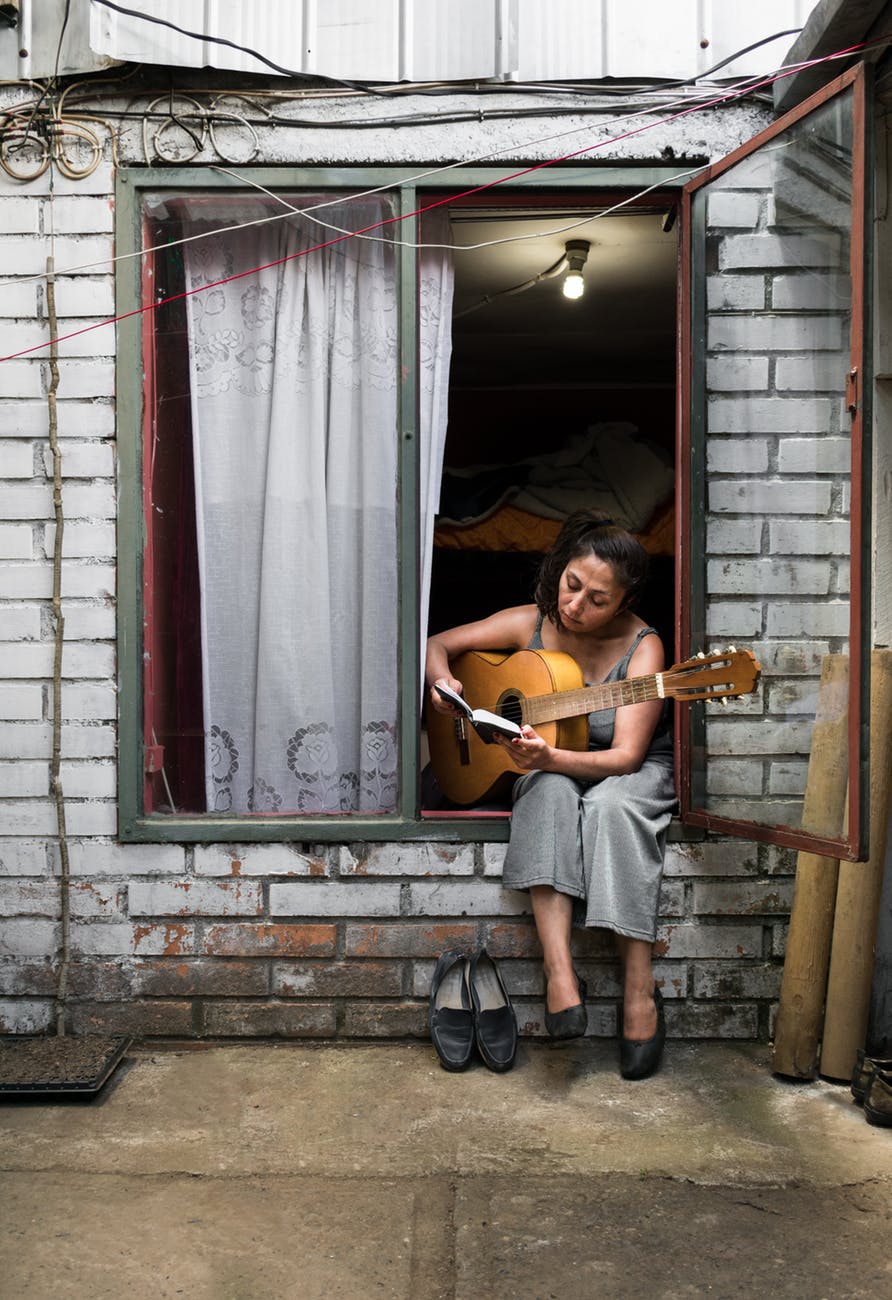 Who else to look out for each other if not us? So remember, once the dust has settled. Skip the bootleg and gatecrashing. Buy, support and help our local performers, the way they're helping us today. Go to their shows, get their latest album or single, share their Tweet.
Ask ourselves, what have we done to ease the life of others? If there's none, it's high time we start one. Like how our creative performers are doing right this moment.
And since we're talking about the local industry, maybe you should try out this local cafe instead. It's a cosy place serving comfort food with good ambience, nothing could go wrong.