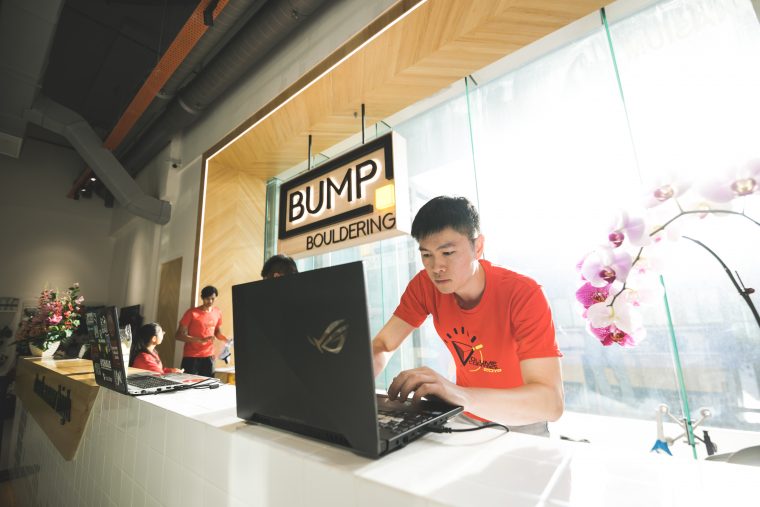 We've all heard of sports like football and basketball before, but over the past few years, there's been another sport that has been growing more and more popular among Malaysians: rock climbing. 
Though it often conjures up images of big, rugged, muscular men pulling themselves up rocky mountains and sheer cliffs, indoor climbing is a sport that has grown increasingly popular among Malaysians of all races and genders over the last few years — and for good reason. 
When everyone has such busy schedules, it can be hard to gather all the people needed for team games such as football or basketball. Climbing, on the other hand, is a sport that can be done with just a small group or even solo.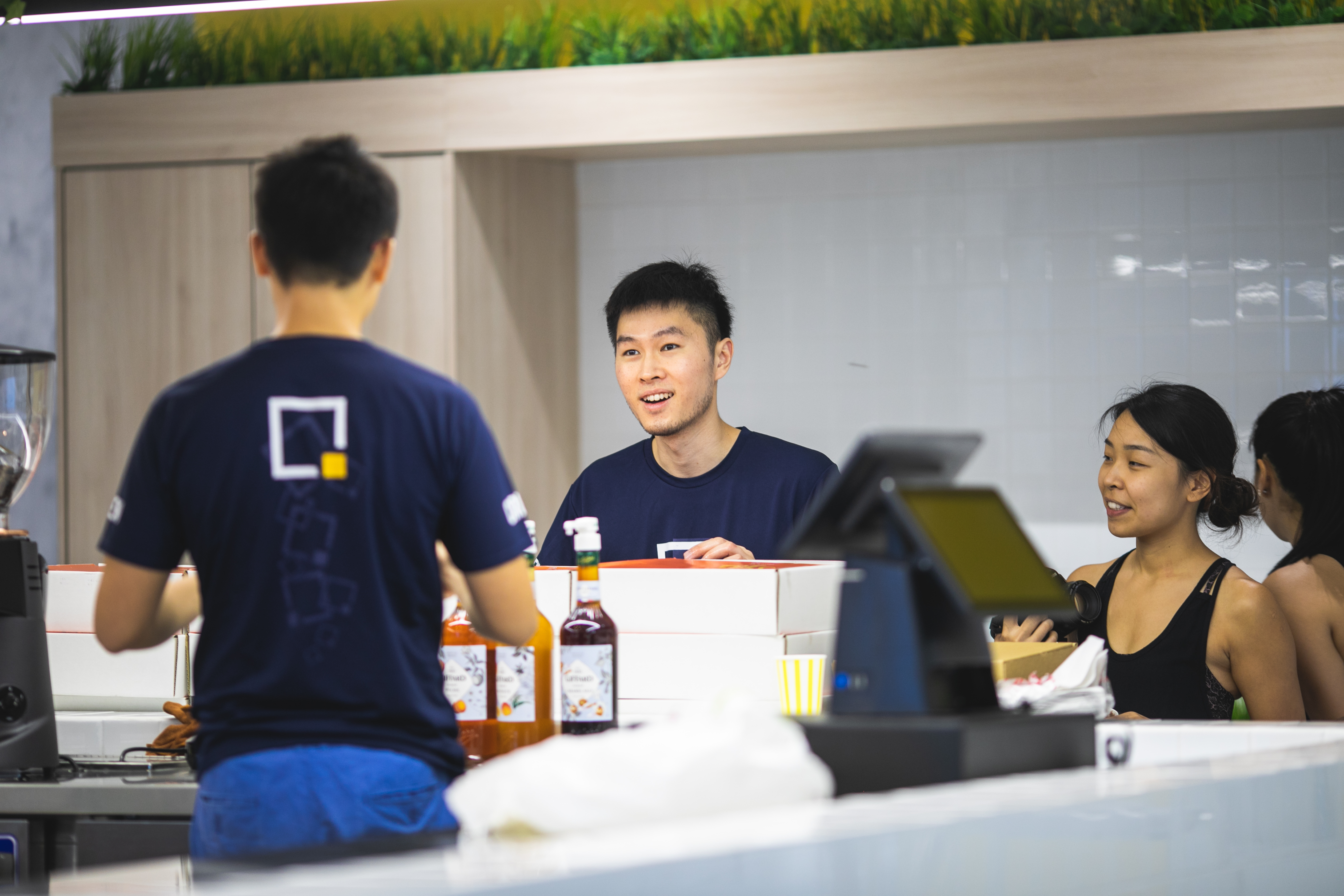 But just because climbing involves fewer people doesn't make it any less fun — a fact that Zhao Hong Chang, co-founder and managing director of BUMP Bouldering Climbing Gym, can confirm from personal experience. 
"I've been climbing for about 14 years now," he said. "I've done my fair share of basketball, I'm a black belt at taekwondo, I've also played badminton and tried to pick up ping pong. But throughout all the years of sports, I still come back to climbing." 
"The sport is such that you're one with nature, but also one with yourself. There's a lot of self reflection within the sport itself… when you're climbing on the wall, you really get into the zone. You understand your body, you calm yourself down, you focus and you execute to your best ability." 
Climbing the Boulder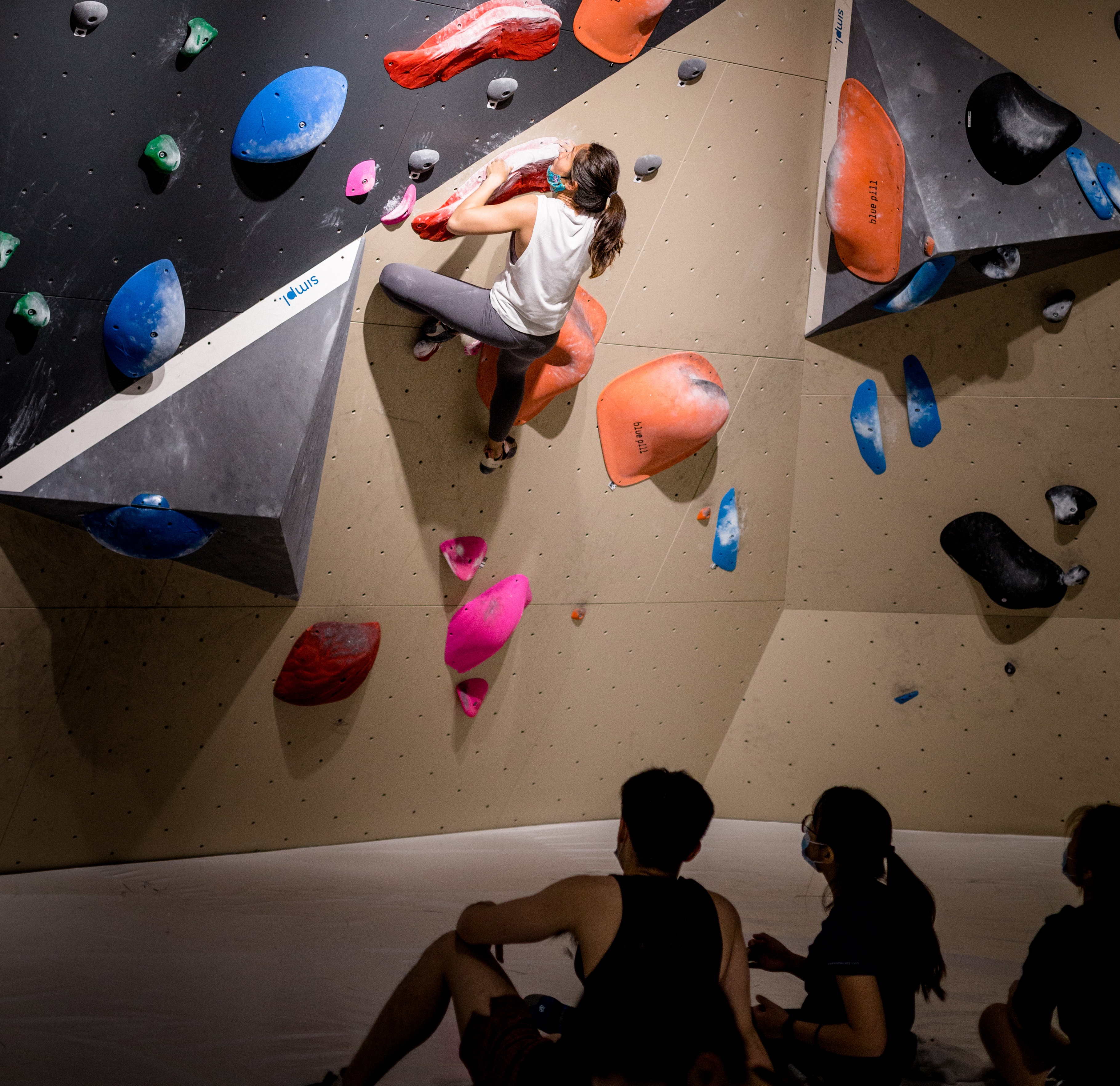 When it comes to indoor climbing, there's all sorts of styles. But the quickest way to get started is through bouldering. 
This is basically climbing a short wall without any ropes or pulleys. No fancy tricks, no complicated equipment. Just you, the wall and a cushioned floor to protect you if you fall. 
"Rope climbing is fun, but it's much more intimidating to start because the barrier to entry is much higher," said Zhao. "Bouldering is a social sport where there are a lot of climbers around you supporting you and cheering you on. And even if you fail, everyone else continues to support you."
In fact, Zhao liked bouldering so much that he started BUMP Bouldering in 2019 as a place where ordinary Malaysians could experience it first-hand. 
"Climbing is the fastest growing indoor sport in the world." he said. "We have so many other good gyms in Malaysia at the moment; around the Klang Valley, Penang, Johor, Sabah, Sarawak… but the biggest population right now is still in Selangor, so we decided to start our business here." 
What Makes BUMP So Special?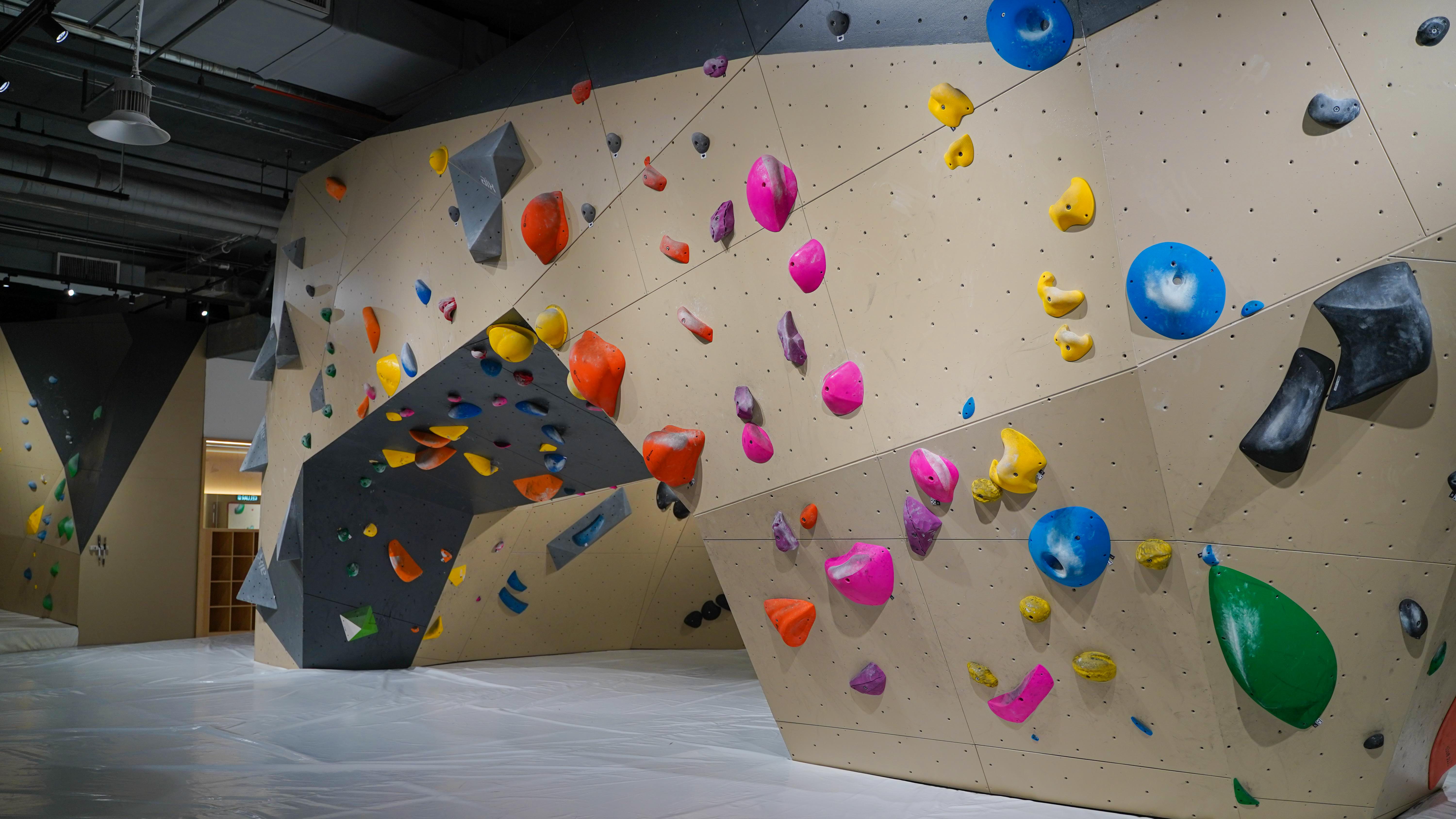 Just like Zhao said, nowadays there are plenty of climbing gyms all across the country. So what makes BUMP stand out? 
To put it simply: accessibility. 
"Unlike other climbing gyms, we cater solely to bouldering," said Zhao. "They have all kinds of climbing activities from bouldering to top rope to lead. But they cater to a wider audience whereas BUMP focuses on just one discipline which is bouldering." 
"And the reason why BUMP is solely focused on bouldering is because it's the easiest to pick up. You do not need to learn how to manage rope or belay. You just have to focus on how to climb up and down and how to land properly, so it's much easier to start."
From day one, BUMP was envisioned as a place for everyone, not just professional climbers. BUMP is a place where people who've never even tried climbing before could get started. 
As an avid climber himself, Zhao is enthusiastic about making sure that everyone in his gym can feel relaxed and comfortable.
"For those who're trying the sport for the first time, they may not enjoy it so much because they don't have the technical knowledge," he explained. "Maybe they feel uncomfortable doing something outside their comfort zone or feel shy because everyone else around them seems to be good at it." 
"BUMP Bouldering is designed in such a way that it's pleasing to look at, easy to understand and very comfortable to stay. So these factors combined will help someone to get started with the sport and (most importantly) come back." 
Despite being relatively new, BUMP's commitment to customer service has earned it a solid fan base among the local climbing community. In the first year after opening, they had grown so successful that Zhao was already starting to think about expanding. 
"By December 2019, we were at maximum capacity and things were starting to get crowded," he said. "Then the tenant next to us moved out, so we felt that it was a good opportunity to expand BUMP. We signed a new tenancy agreement in February 2020 and took up another three more lots, which made us grow from just over 10,000 square feet to 17,000 square feet."
At the time, it seemed like a great move. Unfortunately, while Zhao and his team were preparing their expansion, something was about to happen that would flip over all their plans for 2020. Something that none of them could have possibly foreseen. 
In March 2020, just as BUMP's renovation work was about to begin, the Malaysian government announced the first Movement Control Order (MCO).
Shutting Down Or Here To Stay?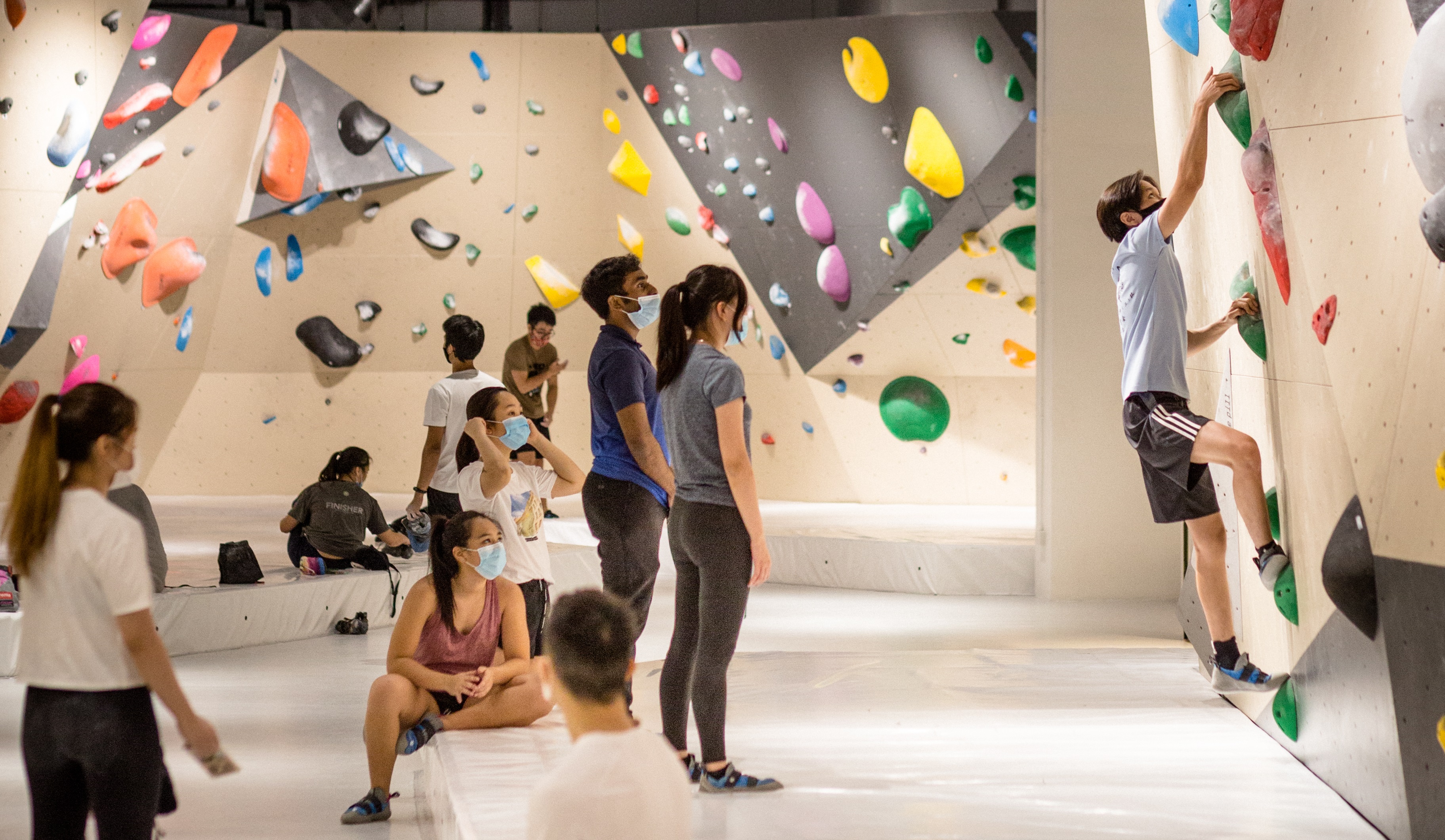 Times were tough for BUMP Bouldering, Zhao admitted. After having just put down the payment for a big expansion, the lockdown order couldn't have come at a worst time.  
"We committed a lot of resources for it and because renovations couldn't take place, there was a delay. But even during a delay, someone has to pay the bills, so money kept flowing out."
The first MCO was a shock to many, with millions of Malaysians scrambling to adjust to the 'new normal' of being stuck at home all the time. 
But while many of us could switch to work from home, fitness centers like BUMP Bouldering didn't really have that kind of option. Zhao's initial attempts to 'virtualise' the BUMP experience didn't go well.
"We tried to have some climbing exercises done at home. Some home exercises shared via IG to keep everyone engaged. But one thing we realised is that everyone was caught off guard by MCO 1." he said.  
"Not everyone had yoga mats to soften the ground with, not everyone had pull-up bars or hangboards at home. Most people don't have dumbbells or weights at home, so they had to improvise with heavy books or big bottles of water. Everyone had limited resources at that time." 
The COVID-pandemic was especially harsh for fitness businesses like BUMP. As they were classed as non-essential, many of them had to shut down for an extended period of time. But even when the situation started to improve later in the year, BUMP was still in a rather tight spot.
"When we finally managed to open up again during RMCO, everyone was still afraid to step out of their houses," Zhao explained. "So during the first couple of months the customer base was still very small, but it slowly picked back up during August and September. But then CMCO hit."
MCO 2: The Sequel Nobody Wanted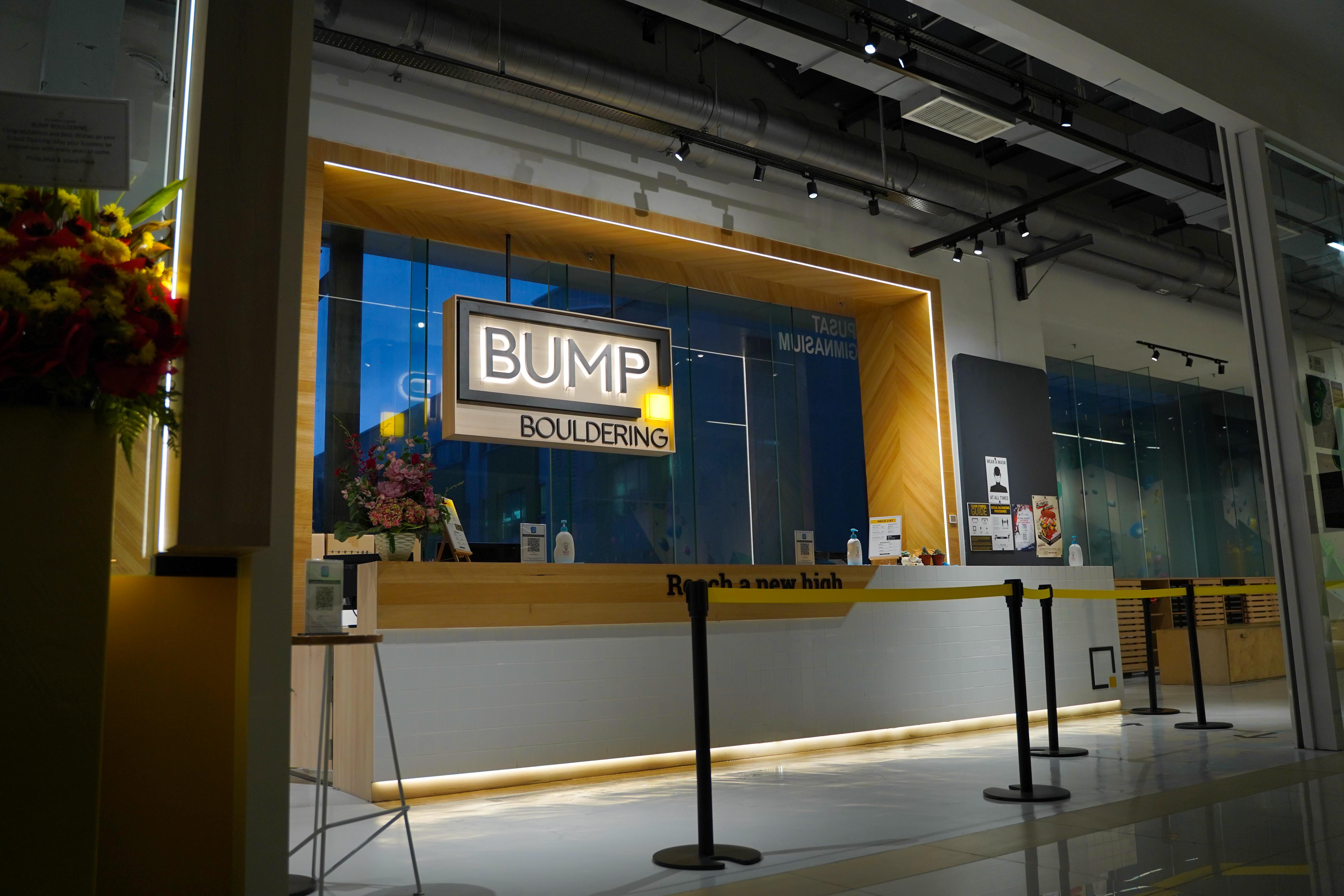 Unlike the first time around, the second shutdown wasn't as big of a surprise. However, that didn't make it any less painful for businesses like BUMP. 
"On a weekday before MCO, we'd get at least 150 people if not more. On weekends we'd be fully booked, between 150 to 250 people a day." Zhao said. "But after MCO, the government mandated all fitness facilities to switch to an appointment basis. Because of this and social distancing, we had to cut down our maximum capacity per session to about 100 people."
100 people per day may sound like a big number, but Zhao explained that he didn't actually let all of them in at first. 
Instead, during their first opening, BUMP was careful to start out small — at first, only 60 to 70 people were allowed per day to ensure that everyone was following the new SOPs.
"Now there's social distancing, you can't leave things lying around and you have to wear a mask at all times unless you're drinking water. All these new rules took some getting used to."
New SOPs, New Costs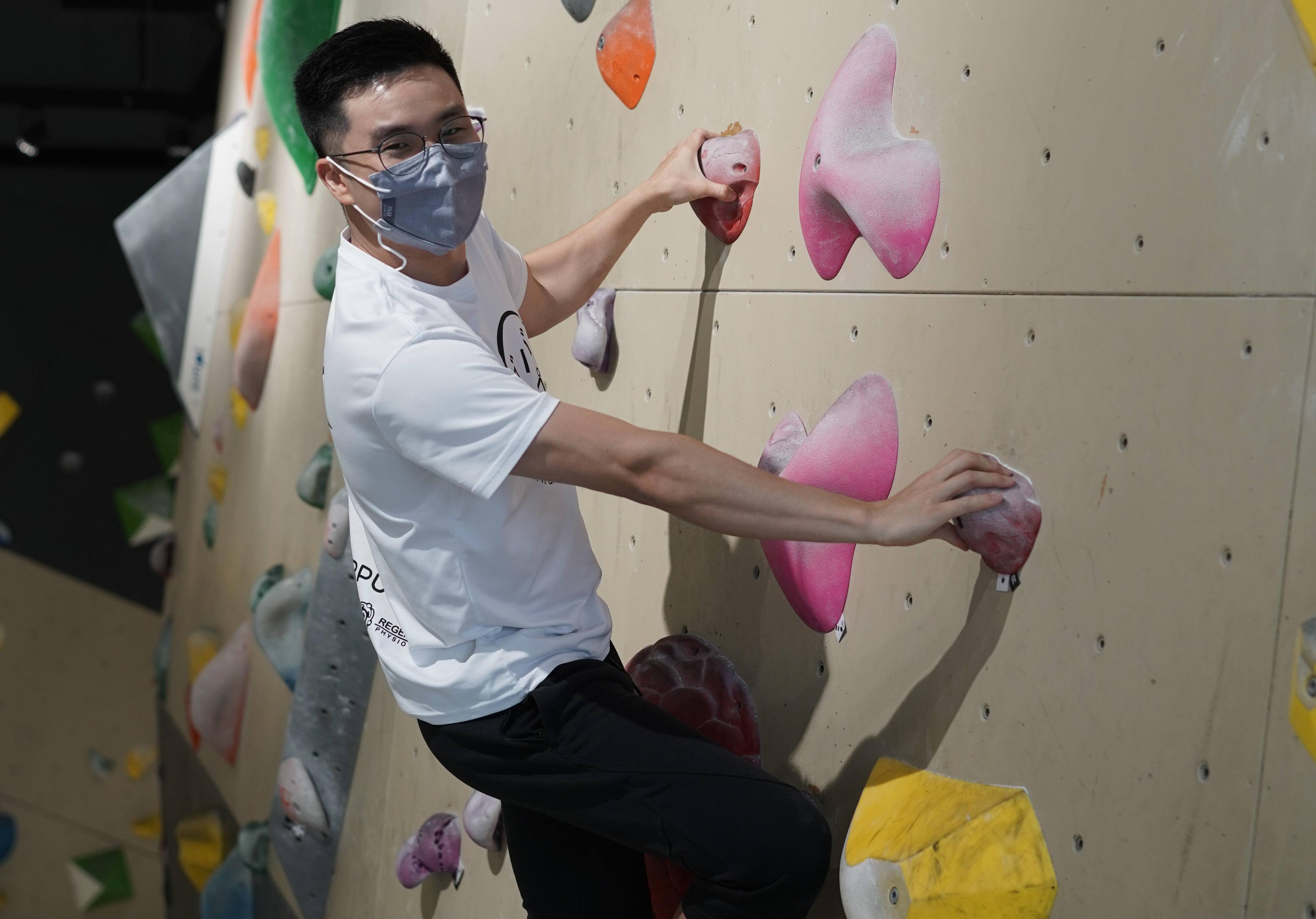 "During the renovation we still had to pay for electricity and water." Zhao said. "At the same time, we have a new cost— sanitisation. That cost takes up our time, our energy and also our cash to pay for all the cleaning equipment and sanitisation." 
To ensure that everyone was as safe as possible, Zhao and his team came up with a full set of SOPs before reopening, completely changing the way their business operated.
In the past, BUMP Bouldering, like many other gyms, operated on a 'full day' basis. In other words, once you came in, you could stay for the whole day if you wanted. 
It's a lot harder to track people," he said. "They can come in for a bit, go out for lunch and then come back again."
Nowadays, walk-ins are no longer allowed at BUMP Bouldering. Instead, climbers have to book a spot ahead of time and come in only if there is room available. Aside from that, climbers are no longer allowed to stay in the gym all day; once their time is up, they have to go. 
"We've split our all-day entry into three sessions," said Zhao. "Each session lasts three hours, and before and after each session, we sanitise the whole place. This includes every single touch point — the walls, the benches, the cubby holes, the toilet, shower, shower handle… basically every single thing you could touch." 
"Most importantly, we require everyone to wear masks at all times, including when you are climbing. Based on my research, with the exception of very heavy cardio, there's no detriment to wearing masks while exercising," he said. 
"I actually contacted the Ministry of Youth and Sports and got an official letter to confirm that wearing masks within the fitness facility is the prerogative of the business owner."
Though all of these restrictions can seem a little overwhelming, Zhao believes that it is better to be safe than sorry. Despite the difficulties and the increased costs of sanitation, he says that these new SOPs have allowed his customers to climb in peace. 
"All my regulars actually found it really comfortable and safe to exercise in BUMP Bouldering. They really appreciate the effort."
The Future of BUMP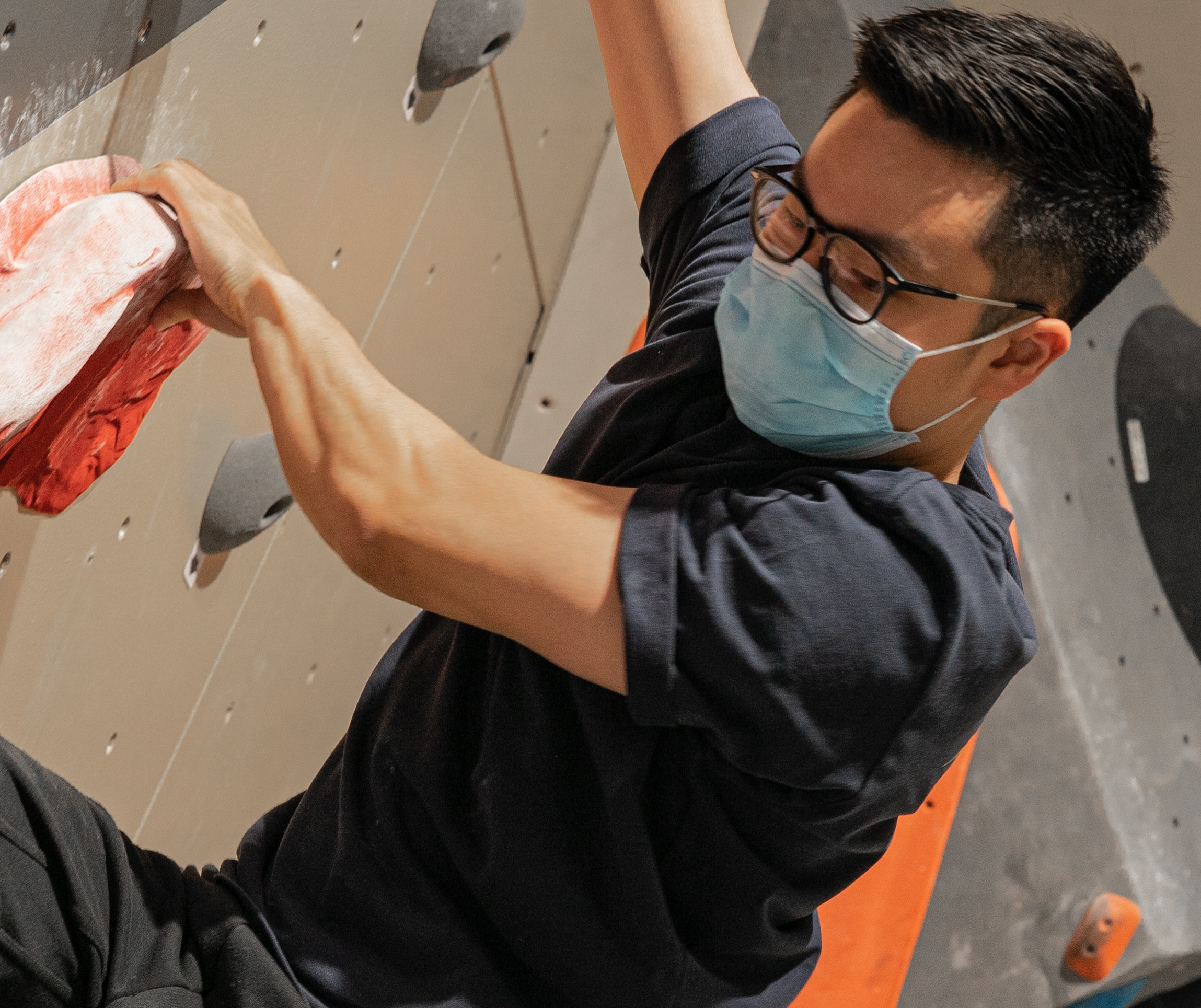 Today, Zhao is more focused than ever on making sure that his climbing gym provides a safe and comfortable experience for each and every one of his customers. 
"If the customers are taken care of, they will come back," he said. "My focus is to take care of my customers and my employees as well. I couldn't be more proud of them."
Despite their setbacks, Zhao and his team are ready and waiting to face the challenges ahead. Although the past year has been rough, BUMP Bouldering remains committed to ensuring that everyone can enjoy a safe, comfortable climbing experience regardless of whether they're a brand new climber looking to get into the sport, or an experienced athlete trying to push their limits.