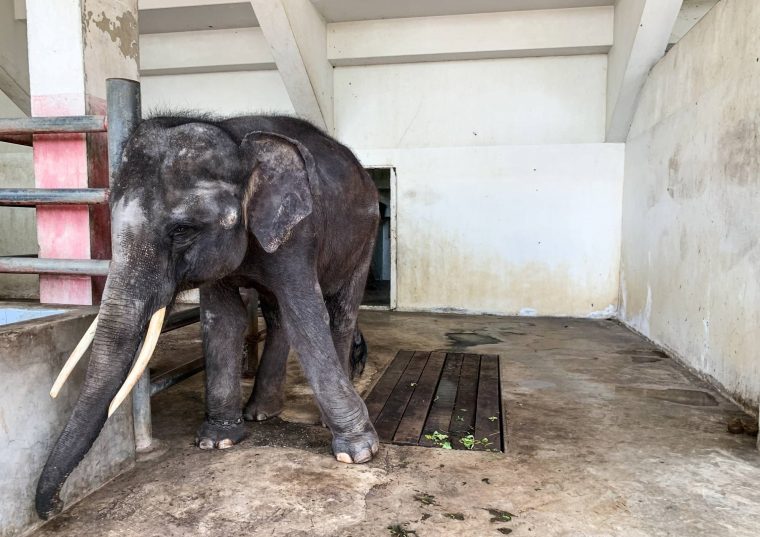 Considered endangered and near extinction, there are only 1,000 elephants left in the Malaysian Peninsula, out in the wild.
Based on the nation's population, that's roughly one elephant for every 30,000 Malaysian citizens.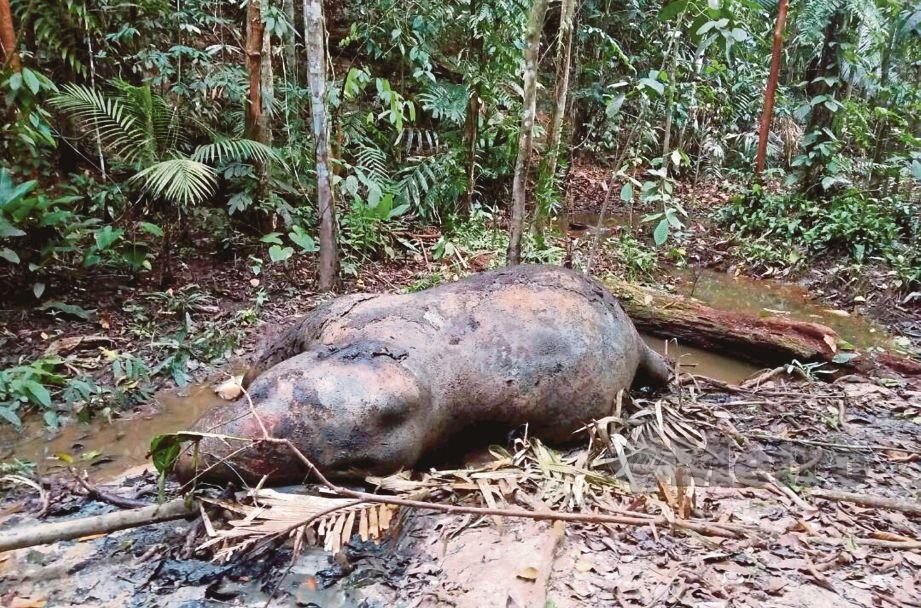 This ratio is even worse for the Malayan tiger, with the last count shy of 200.
The same goes for the pangolin, banteng and the Sumateran rhino where these species are considered critically endangered, so close to extinction.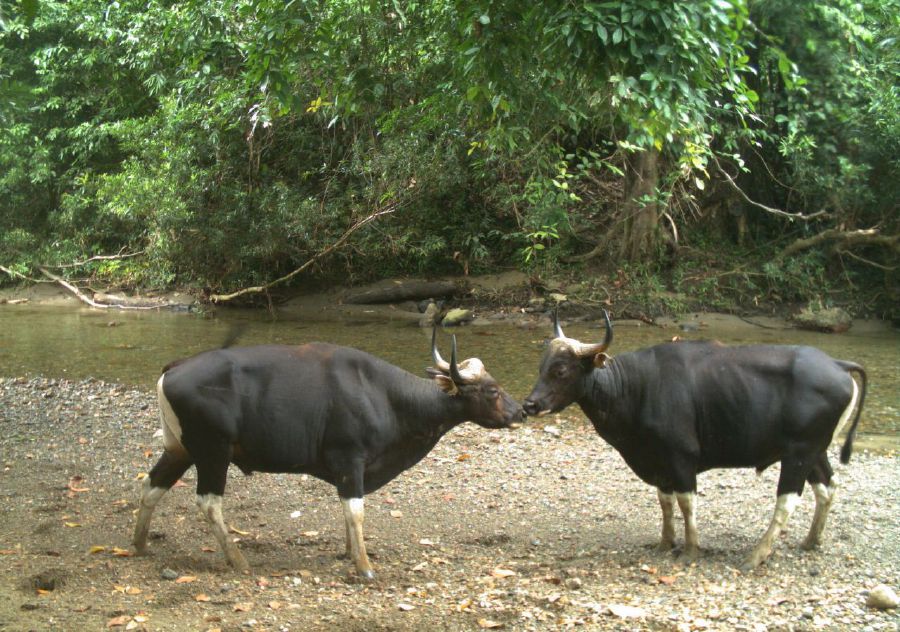 While we kick up a fuss about having to churn a report from home, the Department of Wildlife Malaysia (PERHILITAN) along with the Forestry Department and other agencies are working hard on conservation, protection, rehabilitation and enforcement to keep our endangered animals safe.
Quarantined Conservation
Elephants are magnificent beasts. They are gentle creatures, strong yet serene. Elephants in conservation captivity need the same treatment as the ones in the wild. They need to live with other elephants, they need to sleep lying down, bathe in mud and roam free in a wide open space.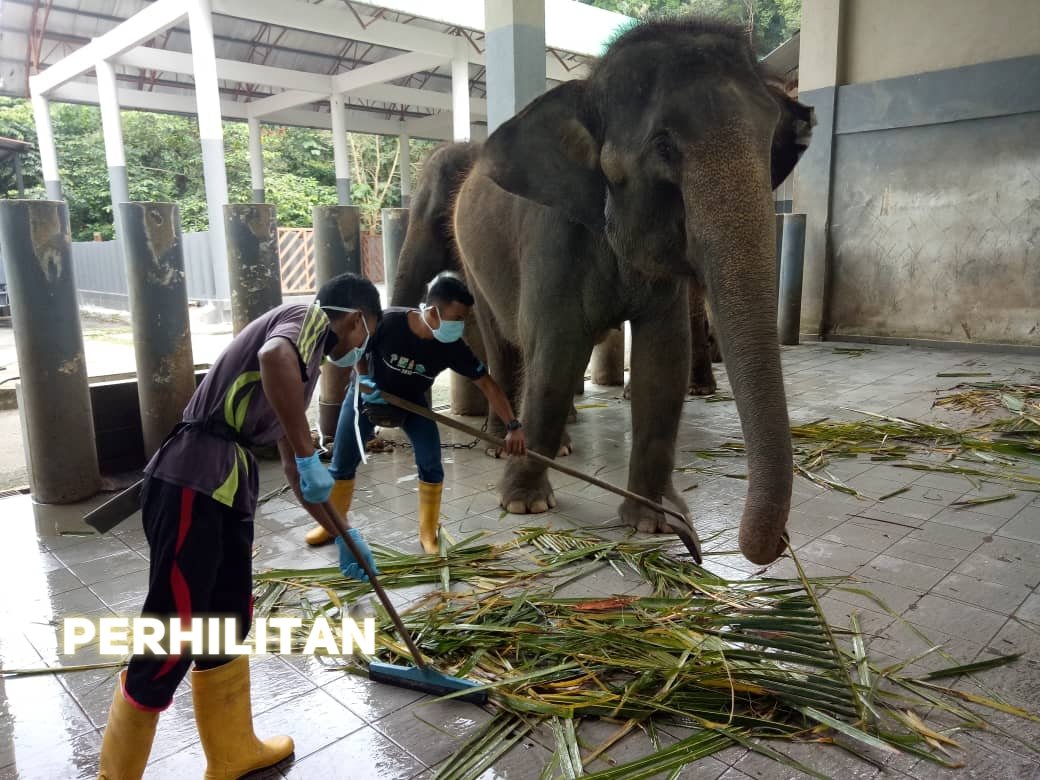 One of the most prominent elephant conservation centres, the Kuala Gandah Elephant Conservation Centre (KGECC) is tending to a number of elephants at the moment, with the famous Abot and Rambai leading the herd.
With the MCO taking place, daily activities run as usual but are limited to husbandry, that means only the basic upkeep of the place and also feeding and tending to the elephants.
While Kuala Gandah runs on government funds and also public contributions from visits, it's no easy (and cheap) feat to manage 31 wild elephants, captured, conserved and protected mostly from poachers and human-animal conflicts.
It gets harder with the fact that this place alone requires 5,000kg of grass and 1,000kg of fruits to feed the giants, every single day!
But what about NGO-run conservation centres like the Gibbon Rehabilitation Project (GReP) for example?
Save the Gibbons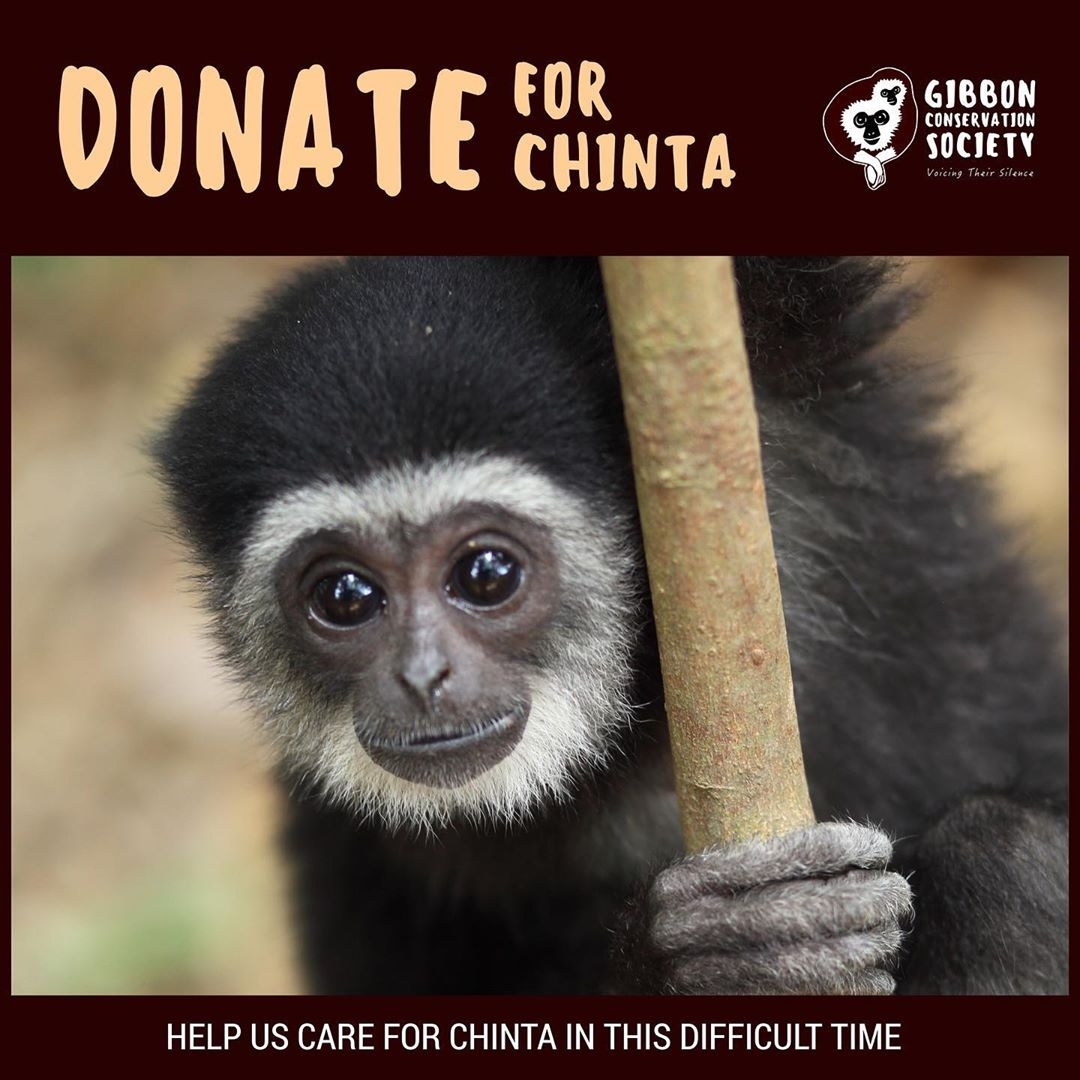 The project's director, also Gibbon Conservation Society President, Mariani Ramli recently had to reach out to local celebrity Sharifah Sakinah to pledge for funds as the centre is literally running dry due to the MCO.
"The team right now is doing okay, even our guardians (guard dogs) are doing fine. The problem is this centre normally runs on funds and food from various parties, also physical assistance from volunteers", said Bam Arrogancia, a name she's fondly known for in the field.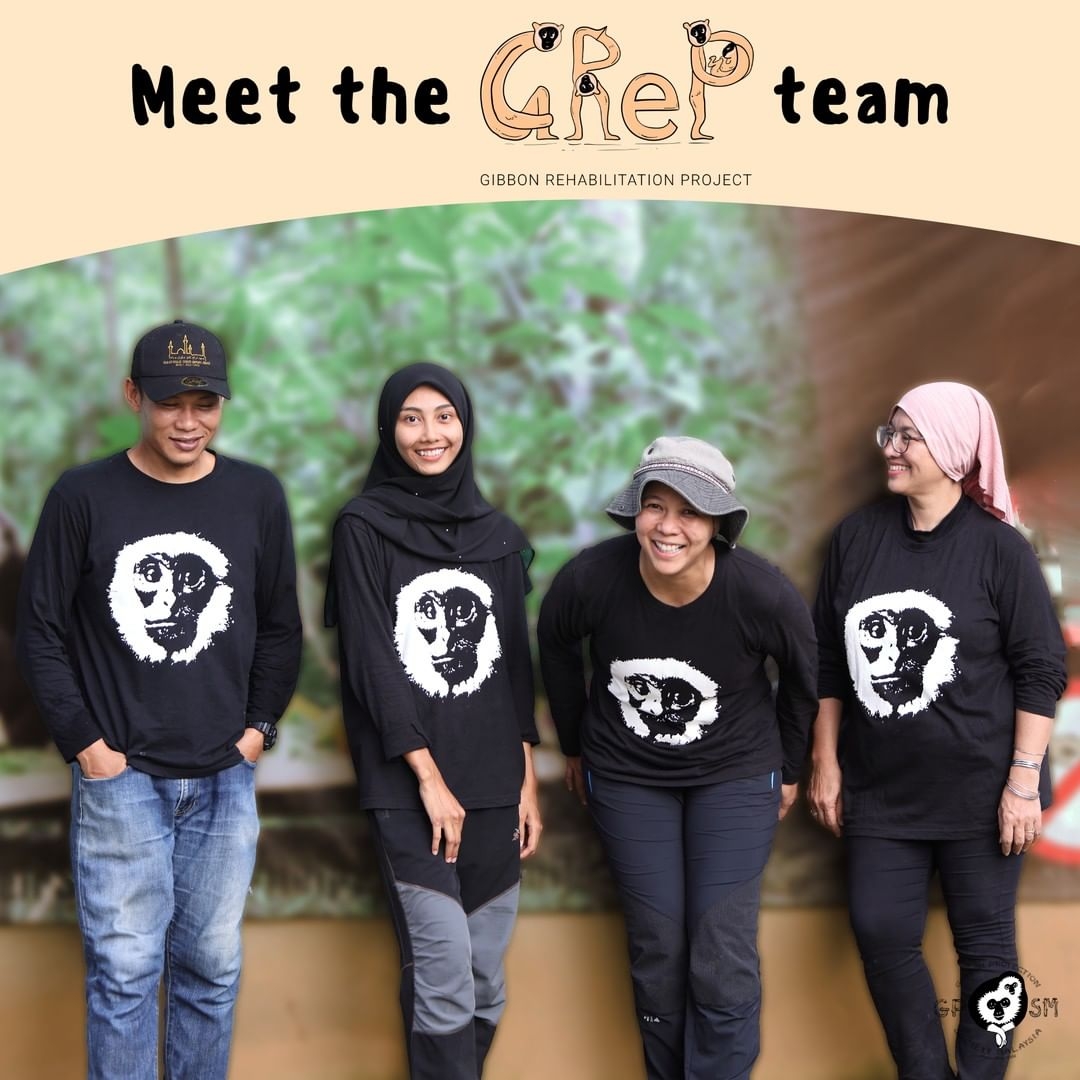 The former wildlife ranger continued, "Right now, the funds stopped coming and the volunteers aren't able to come and help. We're in a tight situation and I understand that. The only thing we need right now is funds to keep this place alive."
The centre has 12 gibbons from five species under its care and all five are listedInternational Union for Conservation of Nature (IUCN) Red List of Threatened Species.
Needing the Bear Necessities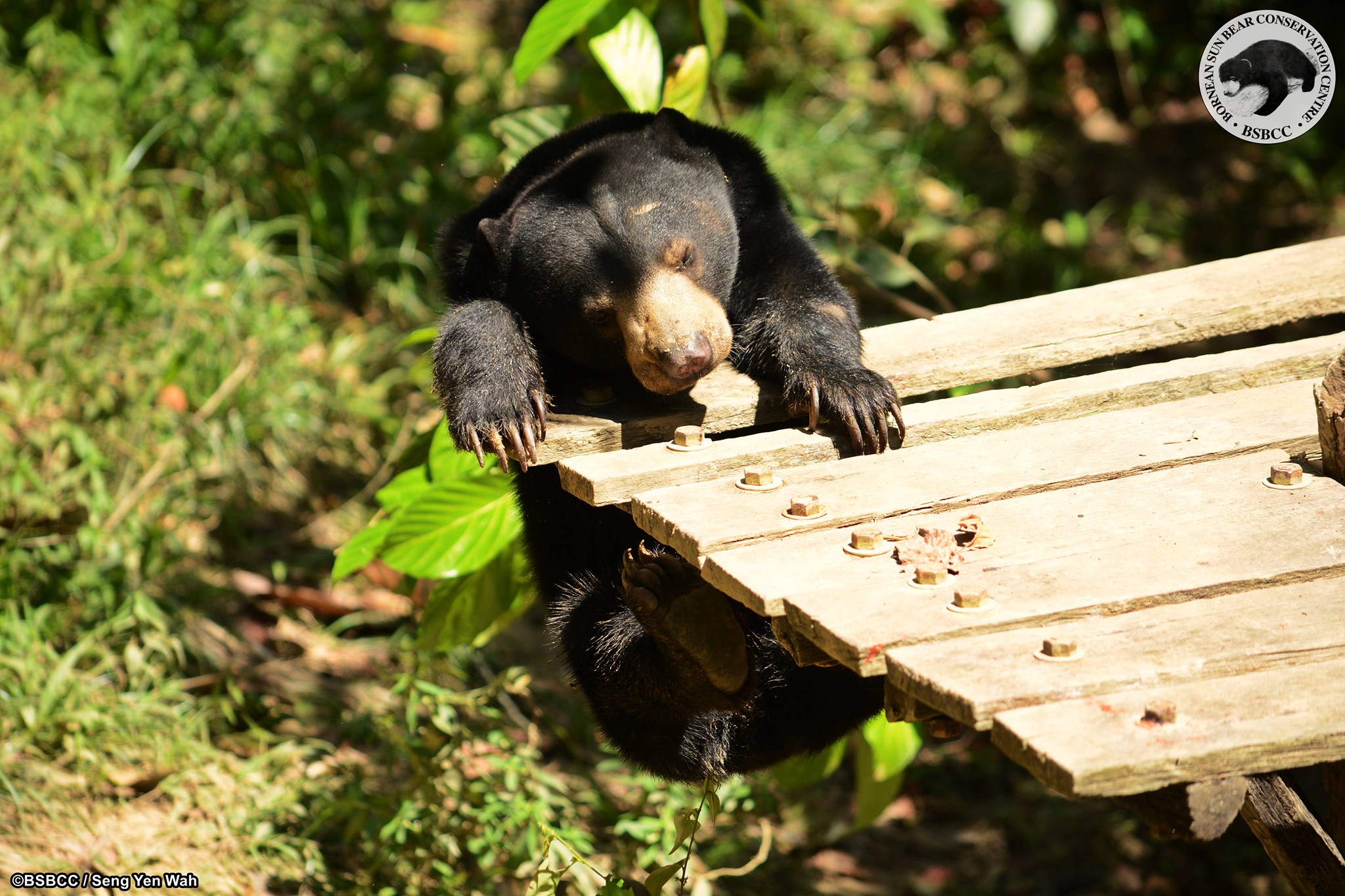 Across the ocean, Dr Wong (Wong Siew Te) runs the Bornean Sun Bear Conservation Centre (BSBCC) in Sepilok, Sabah. It's considered one of Sabah's ecotourism destinations.
Currently the centre has 43 bears rescued from threats of illegal captivity and trade. With the place running on ticket sales, they normally generate over RM100,000 a month to cover food, medicine, staff salaries and maintenance.
With the MCO taking place, BSBCC had to shut down its operations, putting a halt to its main source of survival, leaving Dr Wong with no revenue at all. His justified concerns go beyond the MCO.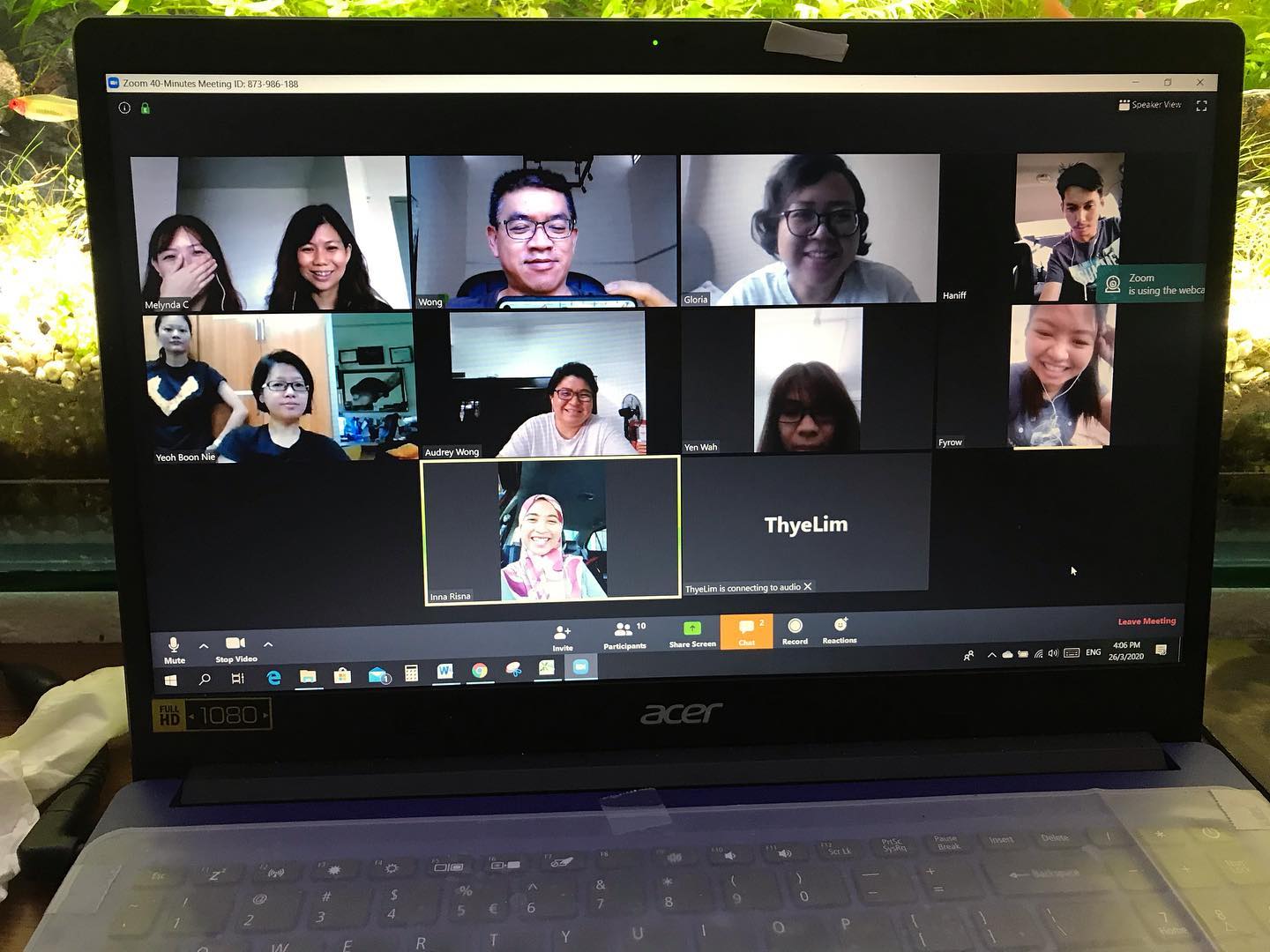 "What's worse is the Covid-19 pandemic has affected Europe and the US badly, and this is where most of our visitors come from. So even if we open after the MCO is lifted, no foreign tourists will come and our income will still be affected. We project that this will affect us for a long time", said the founder.
Although the centre is a collaboration with the Sabah Wildlife Department, it does not receive financial support from the Sabah government and like Bam for her gibbons, Dr Wong is also calling for help from the Malaysian public.
The Law on Lockdown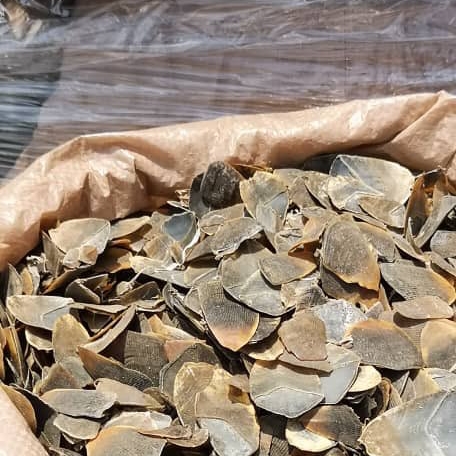 Of course there are more conservation bodies and NGOs out there but since we're talking about animals, why would PERHILITAN or other animal protection and conservation bodies be so occupied during the quarantine?
Because bad guys never sleep.
On the last day of the MCO Phase 1, the Selangor Customs Department seized over 6,000kg of pangolin scales worth RM78 million when the team intercepted a smuggling attempt inside a container in Port Klang.
You see, PERHILITAN under its jurisdiction is responsible to outline the blueprint for the Wildlife Conservation Act 2010 (Act 716). One of its core business is to enforce the law with other agencies. And this is why animal protectors like them need to stay operational, even during the quarantine.
Poaching, smuggling and deforestation are just some of the crucial reasons our wildlife is declining in numbers.
In the past few years, the loss of wildlife is growing in worrying figures with Selangor, Johor and Perak recording the highest loss.
PERHILITAN's statistics showed that we lost 6,258 wildlife species in 2015 and the number grew to 7,451 just two years later. This is more worrying when there are endangered species involved, see the chart below:

Apart from poaching and smuggling, what seems to be going past our heads is deforestation.
Development, timber and construction to be precise. So much so that these activities have encroached major parts of our forests that animals are forced out of their habitats, and into ours.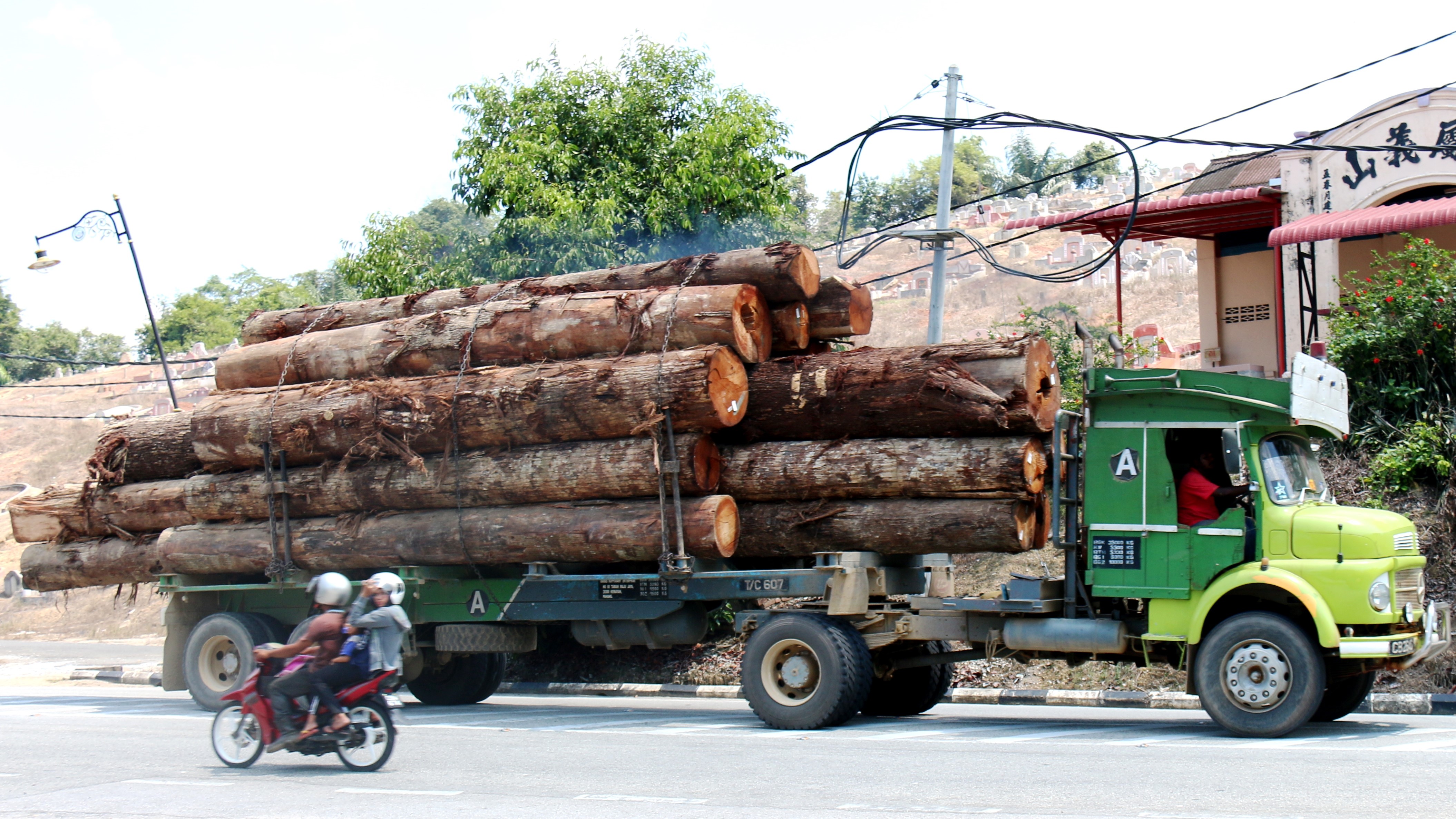 Human to animal conflicts are one but many man-made confrontations happening since the dawn of mankind.
And this is where elephant conservation centres like Kuala Gandah come into play, specifically with its star duo, Abot and Rambai.
A bit about Kuala Gandah Elephant Conservation Centre

Established in 1989 by the PERHILITAN, it forms a base for the Elephant Relocation Team, which since 1974 has been rescuing Asian elephants whose habitats are lost to cultivation or development where the team relocates them to suitable habitats such as Taman Negara.
The 24-year-old Abot and 37-year-old Rambai were known for helping Perhilitan in its operations to relocate wild elephants to sanctuaries. Saving and relocating an elephant is unlike capturing a monkey. Apart from techniques, you really do need the brawns to do it and this is why the star duo from Kuala Gandah is critical in the conservation of its own species.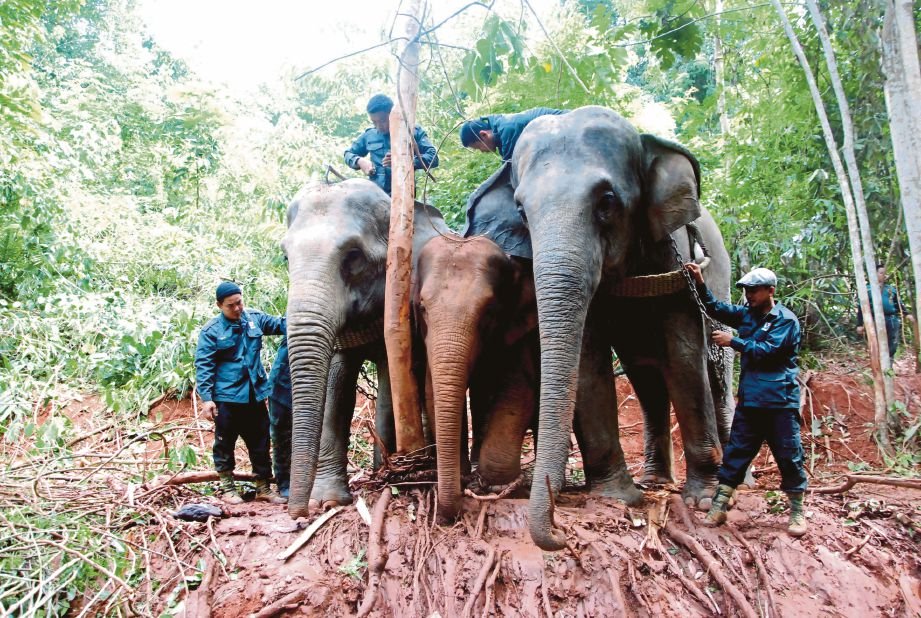 They have been in many rescue missions from the thick rainforest of the East Coast to the Southern jungles of Mersing, assisting PERHILITAN's Elephant Relocation Team perform classic catch and release programs.
Recently, both elephants came to the rescue of a herd of wild elephants found roaming in a few villages in Kota Tinggi. Abot and Rambai were deployed to escort the elephants to rescue vehicles before being transported to Endau-Rompin National Park.
The herd is one of many wild elephants caught between a rock and a hard place. Their habitat is ravaged by machines yet their presence out in the open poses a threat to humans.
This is why animal conservation centres like Kuala Gandah, the Borneo Sun Bear Conservation Centre and Gibbon Rehabilitation Project are critical in not only protecting the animals but also preserving what's left for our children to see and experience.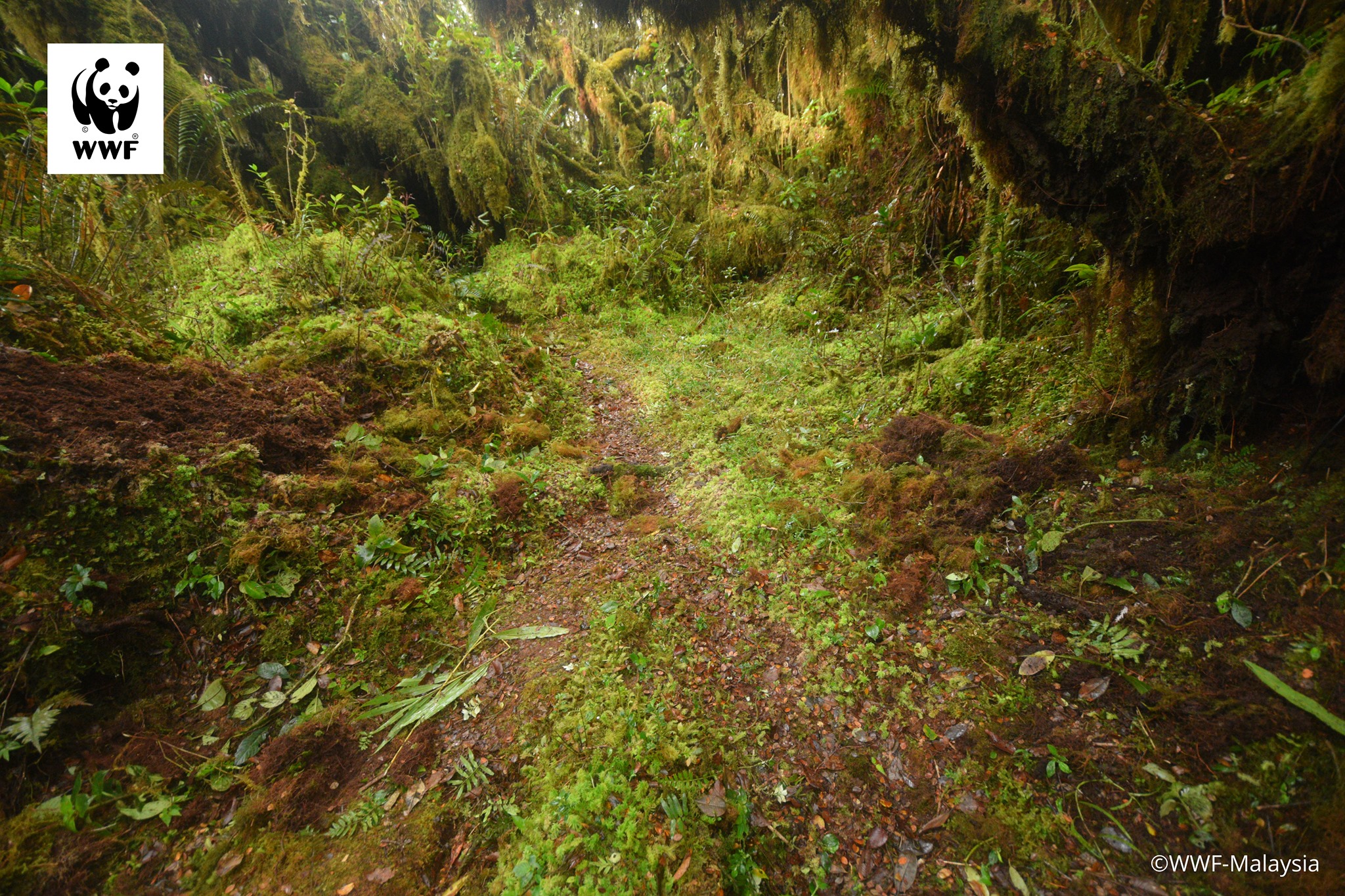 The flora and fauna ecosystem is like one big chain, a circle of life. Once you break the connection, the system ruptures.
Right now, there's no denying that the COVID-19 outbreak and the quarantine is breaking us down but unlike the animals, we have means to survive. They don't.
Keep track of PERHILITAN's conservation and enforcement activities here and if you have some spare change, be a better Malaysian and help the gibbons and and sun bears with the extra aid you're getting from Prihatin.