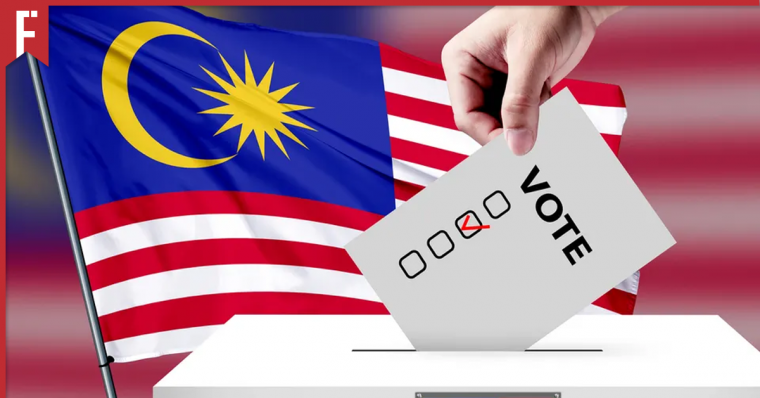 Even if you've been hiding under a rock, you've probably heard that something big is coming. You can feel it in the air, you can hear it in the water… and you've also probably seen it being blared on every news station over the past few days.
That's right folks. It's here. Malaysia's 15th General Election (GE15) is about to begin.
Wait, What's GE15?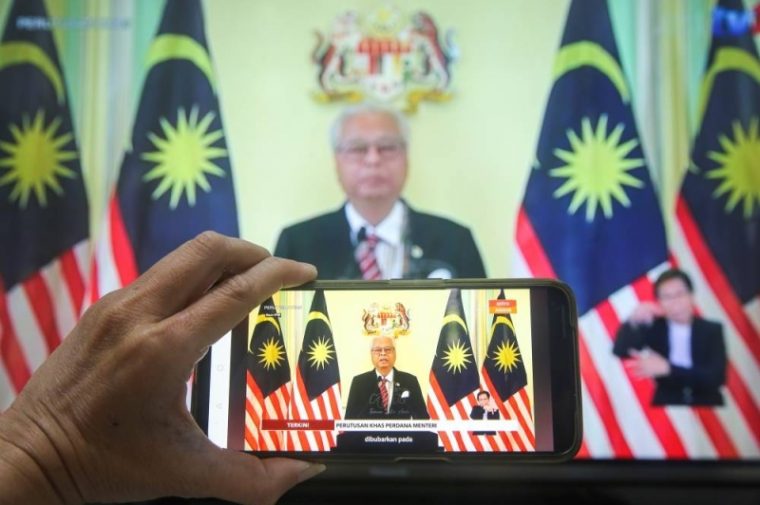 To put it simply, the GE15 is held to determine who will hold the 222 Dewan Rakyat seats. In other words, who's going lead our next government.
Malaysia works on a "first-past-the-post" type system, which basically means that anyone who gets a majority (112 out of 222 seats) gets to be in charge. For better or worse, whoever wins this election will determine the future of our country. Every single vote counts and even a tiny difference can completely change our political landscape.
So, you know, no pressure.
This Election Is One For The History Books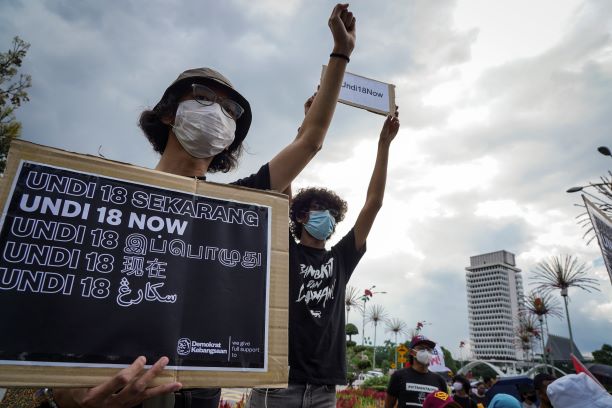 According to the Election Commission (EC), Malaysia currently has around 21.1 million voters, many of whom have been newly added into the registration system.
"Out of the 5.8 million new voters, there are approximately 1.2 million from the Undi18 bloc, while the remaining are 21 and above," said Deputy Chairman Azmi Sharom, referring to the Malaysian youth movement that gave 18-year-olds the right to vote earlier this year.
In the past, only Malaysian citizens aged 21 and above were allowed to vote. Now, any adult can — as long as they're not in prison, a mental hospital or have lost their citizenship.
Do I Need to Register Anywhere?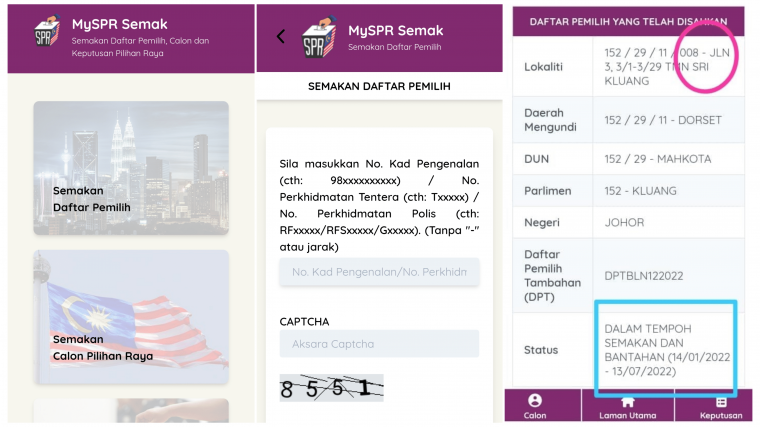 The good news is that thanks to the Undi18 Bill, you don't have to manually register anymore. Instead, the electoral roll will be automatically updated on the 16th of each month.
Unfortunately, the system isn't exactly perfect. During his interview, Azmi urged eligible voters to double check their voter status and registered address to make sure that it's all up to date. This is especially important if you've recently moved since the system might think that you're still living at your old address.
"You can just log into MySPR Semak, to cross-check your eligibility online," he said. "All you have to do is to key in your IC number and you will be able to see your particulars along with your voting district, constituency, etc."
If you can't find your name on the website, that might mean that your MyKad address hasn't been registered properly.
"If that happens, get in touch with us and we help you fix the problem and put you on the electoral roll," Azmi said.
So How Do I Vote?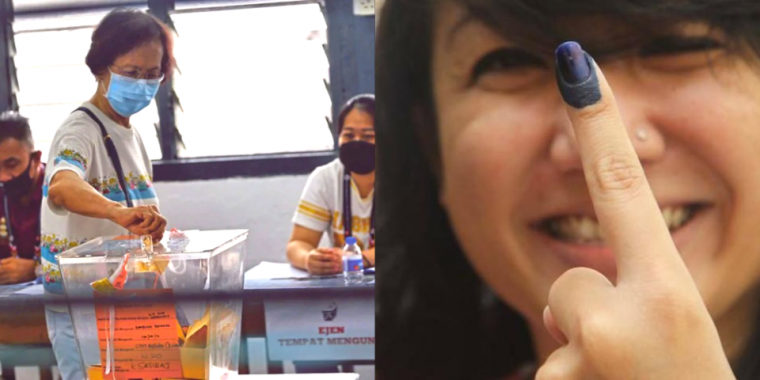 As of the time of writing, the GE15 polling date hasn't been confirmed yet. However, the EC will be having a meeting on 20 October to decide.
Once it's confirmed, all you have to do is head on over during election day. According to de facto Law Minister Datuk Seri Wan Junaidi Tuanku Jaafar, voting time has been extended compared to previous elections. This means that you can vote from 8am to 6pm in Peninsula Malaysia and 7.30am to 5.30pm in Sabah and Sarawak.
Here's how it works:
Once you get to the voting centre, you'll need to verify your identity (bring your IC!).
You'll be marked with an indelible ink on your left hand, which provides a visible marker to ensure that people don't vote more than once during the same election.
The officials will tick off your name and hand your ballot papers.
You'll be led to an individual booth so that your vote and identity and remain secure.
Finally, it's voting time. Mark a cross beside the candidate and party you want to vote for
Fold up the ballot and drop them into the appropriate box.
That's it. You're done!
Oh, No! I Can't Make It!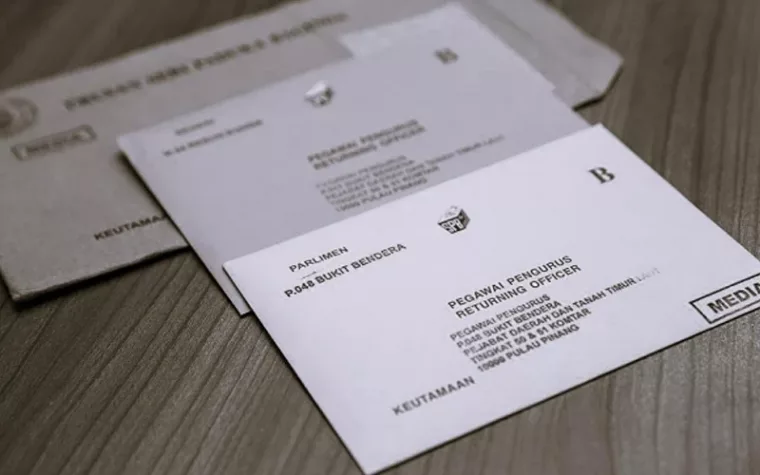 Unfortunately, not everyone will be able to head over to their polling centre. Perhaps they're going to be busy working. Or maybe they're living overseas. In any case, there's no need to worry because you can still vote by mail.
According to the EC, postal voting applications are open from 10 October 2022. The deadline hasn't been confirmed yet, but will be announced after the election date has been decided.
There are several different categories for postal voting applications, so make sure you've registered properly:
Category 1A (election officers, EC members, police, army personnel and press) must apply manually by downloading Form 1A and sending it to the relevant managing officer.
Category 1B (Malaysian citizens living abroad) and
Category 1C (agencies or organizations) can submit their applications online through the MySPR site.
Who Should I Vote For?
That's entirely up to you.
No, seriously. This isn't that kind of article. I'm not going to tell you who to vote for. Whether you choose to support PAS, UMNO, Pakatan, independent, etc., that's all up to you.
If you're not sure who to pick, do your own research. Look at the things that your candidates are saying and whether or not your views match, then choose whoever you believe fits you best.
Why Should I Bother Voting At All?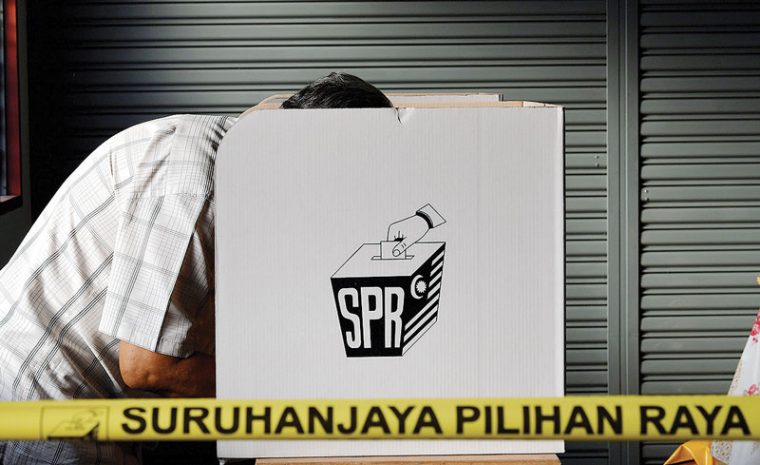 Listen, I get it. After all the mess that's happened over the past few years — the scandals, the Sheraton hotel incident, the sudden elections of new PMs that nobody voted for — it's easy to get disillusioned with our political system.
It's all too tempting to just throw up your hands and go "There's no point in voting because all our options are terrible!"
And this is honestly, quite fair. It's natural to feel angry, to feel upset. After all, our government hasn't exactly been making a great impression on us rakyat lately.
However, if we don't vote, if we don't even try, things will never change. Even if you do nothing else, exercising your right to vote is the quickest, easiest way to inform our officials about what you want. Whether you're happy for things to remain as they are or you desperately want things to start changing, now is the time to act and make your voice heard.
As election day draws closer, we must ask an important question: what do you want Malaysia to look like in five years?
To learn more about how Malaysia's younger generation is entering politics, check out:
70% of Young M'sians Don't Care About Politics — But Should They?