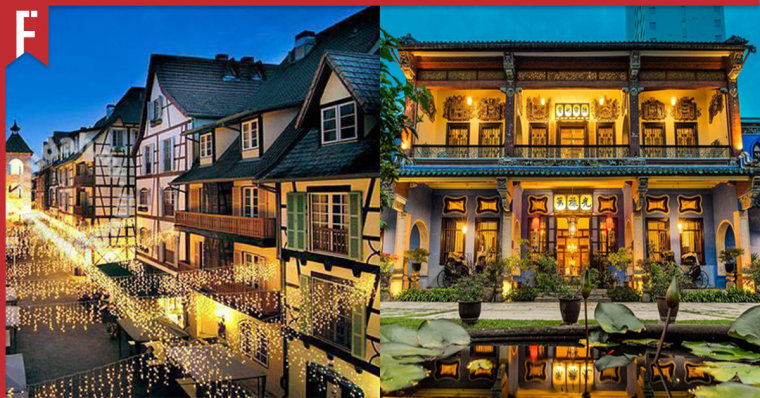 Hey you. Aren't you working too hard? Don't you need a break from all that screen time and office hustle and bustle? If you answered yes to those questions, boy, do we have a treat for you.
We've put together a list of hotels that you can visit for an interesting staycation experience. By that, we mean that they're themed hotels that would be different from what you're used to.
So, why not switch it up a little? Being in new environments can help you experience new things. And who knows, maybe you'll make new memories along the way.
1.
Modular Langkawi Capsule Hotel – Kedah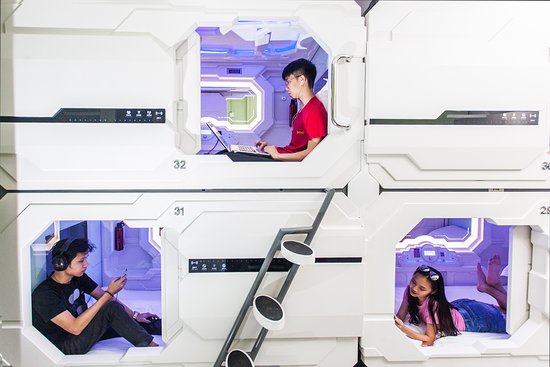 This one, I feel, is the most interesting themed hotel, simply because it's the most unique.
The concept of capsule hotels wasn't really that popular up until a few years ago. People found it rather strange that you would subject yourself to a tiny room with limited space while you're on holiday. And that you have to share a bathroom with the other guests.
But it became well known now because of its convenience and affordable price ranges. In Malaysia, there are multiple other capsule hotels in each state but the one in Langkawi caught our eye because it has a certain futuristic feel to it.
It kind of reminds you of some rooms you'd see in the Star Wars movies. Each room comes with a large LED light-up mirror, a safe for you to keep your things and control panels for the AC.
Address: No.1 Rumah Kedai Padang Matsirat, Jalan Padang Matsirat, Bandar Padang Matsirat, 07100 Langkawi, Kedah

Price range: From RM42
2. Flora By Crossroads – KL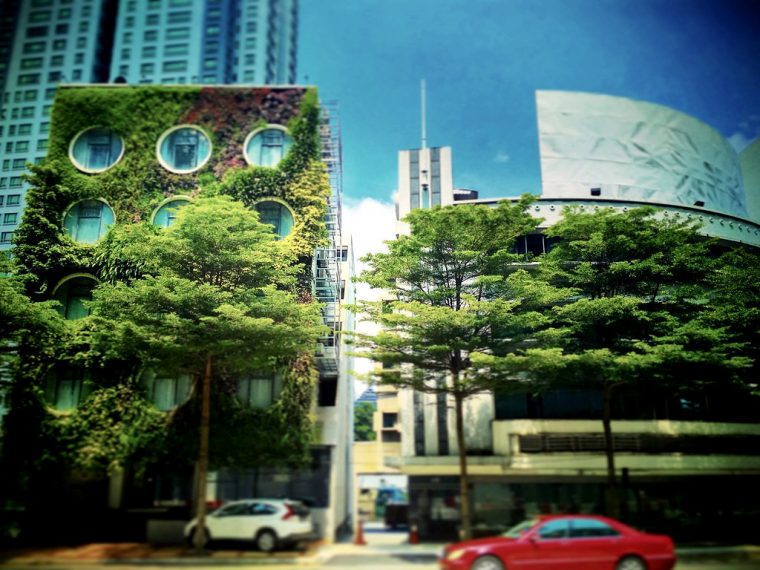 From the outside, this three-star hotel looks like it came straight out of a Dr Seuss book.
It's covered in vines and leaves and all you can see when you look at the building are their windows that are huge and circular. It certainly looks different from the hotels that I've seen that are all windows and dark-coloured panels. It's basically a vertical garden!
Standing right smack in the middle of KL, this hotel is close to an array of shopping malls and parks that you can just walk to. The rooms themselves aren't that different from normal hotel rooms, but they're spacious and the bathroom is very clean. Which, in my opinion, is a very important thing to look for when searching for hotels.
Address: 66, Jalan Ampang, City Centre, 50450 Kuala Lumpur, Wilayah Persekutuan Kuala Lumpur

Price range: From RM79 per night
3. Colmar Tropicale – Pahang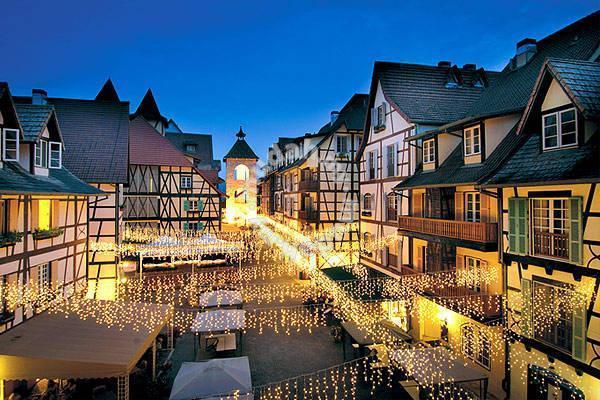 This is by far my favourite hotel on the list!
Why would you want to go to France when France can be brought to you?
Take a trip to Pahang and experience the beauty of a quaint French town in Bukit Tinggi. This hotel makes you wonder if you're actually living in a Disney fairytale. It's surrounded by greenery and the weather just makes everything seem so much more magical.
The rooms are decorated in old French style and overlook the entire small village of Bukit Tinggi. They're spacious and cozy and the rooms also have balconies that you can open to let in the cold air.
The best part is that you can take long walks around the tiny French village at night and admire the beautiful lights. There are so many restaurants there that are French-themed as well. Oh, such beauty this place holds!
Address: KM 48 Persimpangan Bertingkat, Lebuhraya Karak, Bukit Tinggi, 28750 Bentong, Pahang

Price range: From RM98
4. Ipoh Bali Hotel – Perak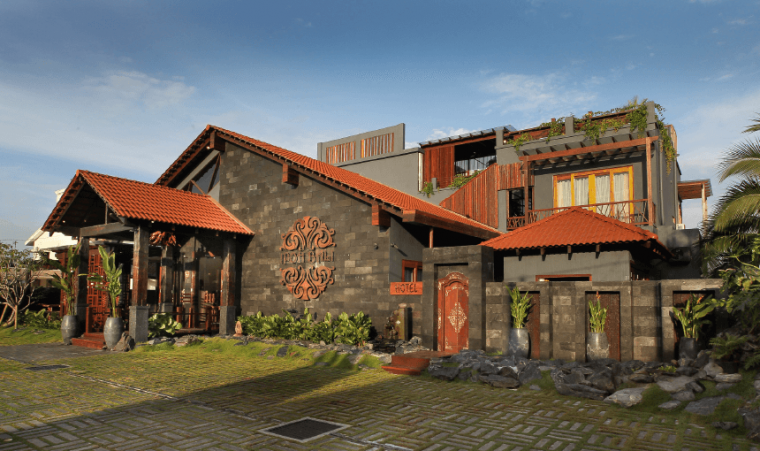 From the name itself, you could already guess what theme this is.
This three-star hotel takes you straight to Bali from the moment you set foot in their lobby. With traditional bamboo cages and the antique rustic natural woods, you'll feel like you just walked into an Indonesian dream house. This beautiful hotel also provides you with spa and massage services that you can enjoy.
Their hotel rooms look like you're at a resort in Bali with their grey-stoned walls and indoor pond, where you can sit and admire the pretty koi fish while you eat breakfast. They also offer an array of Indonesian, Malaysian and Western dishes to choose from when you order room service.
Address: 12, Lorong Cheah Cheang Lim, 30350 Ipoh, Perak

Price range: From RM230 per night
5. Blue Mansion – Penang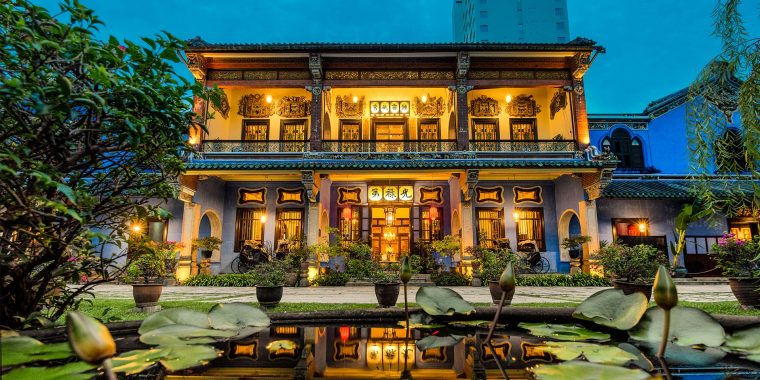 Have you ever wondered what it would be like to live in old-century Penang? When you watch all those old Malaysian movies, don't you sit in awe and admire the beauty of old-fashioned buildings in the old days?
The Blue Mansion Hotel, more popularly known as The Cheong Fatt Tze Mansion, will take you on a trip down memory lane with their traditional interior design.
From the outside, the mansion looks like an old-fashioned Peranakan house, just coloured in blue — which was how it got its name. The hotel has a private complimentary parking area with eight spots . The rooms are also old-fashioned Peranakan themed, with wide doors and colourful patterned tiles.
Address: 14, Lebuh Leith, George Town, 10200 George Town, Pulau Pinang

Price range: From488 per night
Take A Break, You Deserve It!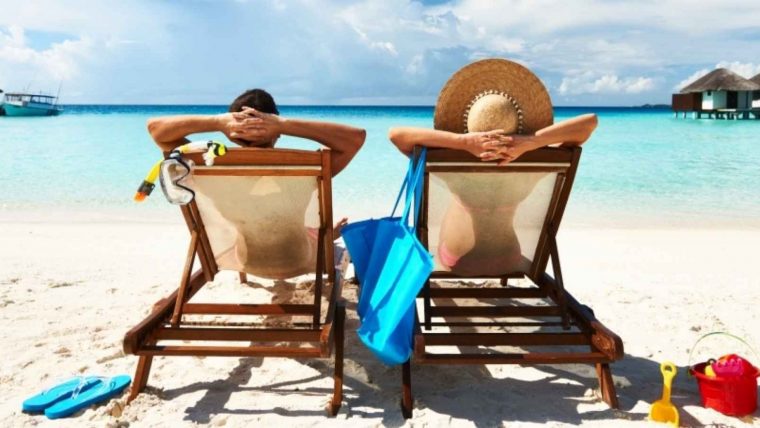 Doesn't looking at this list make you really want to go on a staycation? You've been working so hard, you deserve to take a break and make time for your needs! So what are you waiting for? Start planning, folks!
If you want a holiday somewhere a little more on the beachy side, may we recommend a few islands in Terengganu to help you get started?
5 Islands in Terengganu Every Beach-Lover Needs to Visit