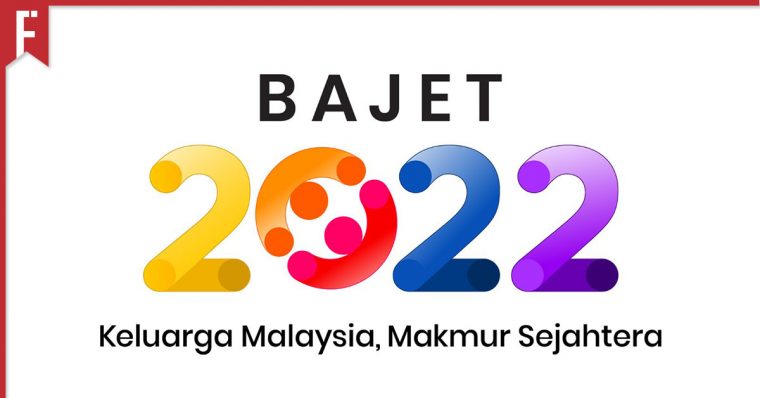 Earlier on Friday (29th October), Finance Minister Tengku Datuk Seri Zafrul Abdul Aziz tabled the 2022 budget in parliament and announced the government's plan for economic recovery and growth moving forward from the pandemic.
The theme of this year's budget is Keluarga Malaysia, Makmur Sejahtera, and aims to focus on three main areas;
The rakyat's prosperity
Sustainability of businesses
Economic strength and prosperity
A total of RM332.1 billion has been allocated towards the 2022 budget.
Here's what to expect according to the following categories;
COVID-19 relief/financial aid
For B40 families (Bantuan Keluarga Malaysia/Keluarga Malaysia Aid Program), a total of RM8.2 billion allocated, and 9.6 million people expected to receive aid:
More than 3 children & total household income of less than RM2,500 a month: RM2,000 aid will be provided
Families with up to 2 children (monthly household income of less than RM2,500): RM1,500 will be provided
Couples with no children (monthly household income of less than RM2,500): RM1,000 will be provided
Single parents with a monthly income of RM5,000 and below will receive financial assistance of RM500
Senior citizens without income will receive RM300
RM2.4 billion will be allocated to the welfare division (Jabatan Kebajikan Masyarakat/Community Welfare Division):
Those earning a monthly income of RM1,169 and below are eligible for welfare assistance, increased from the previous limit, which was RM980
440,000 households are expected to benefit from this
RM25mil is allocated for the Inisiatif Yayasan Keluarga Malaysia in which funds will go towards children who were orphaned due to COVID-19 (loss of parents from the virus)
Healthcare
A total of RM32.4 billion will be allocated to the Ministry of Health for administrative use and upgrading services & equipment:
RM2bil will go towards vaccination
RM2bil to upgrade health facilities, purchase of PPE, and other relevant equipment
RM70mil will go towards mental health services in the efforts to improve support services, counselling, advocacy, NGOs, etc.
Under the Agenda Nasional Malaysia Sihat/National Health Agenda:
A proposed excise duties on sugar-based products & vape nicotine products
Continuing contract employment in dentistry, pharmacy and medicine amounting to approximately 10,000 officers, the maximum contract period will increase from 2 to 4 years.
RM100mil allocated to contract doctors & dentists specialisation program
EPF
The deadline for workers to choose to reduce their EPF contributions from 11% to 9% will be extended to June 2022
Tax exemptions of up to RM4,000 for freelancers who contribute to EPF
Up to RM2,500 tax exemption for the purchase of phones, computers and tablets (until 31st Dec 2022)
Education
The education sector will receive the biggest allocation totalling RM67.1 billion
RM52.6 billion allocated to the Ministry of Education
RM14.5 billion allocated to the Ministry of Higher Education
Under the Early Schooling Aid (Bantuan Awal Pesekolahan), RM450mil will be allocated to a total of three million students, with each student receiving up to RM150.
Zafrul also announced that:
RM1 billion will go toward the maintenance and improvement of national schools, religious schools, tahfiz, and registered pondok schools
RM120 mil allocated to the maintenance of facilities in SJK Cina & Tamil schools
RM746mil allocated towards the improvement of 330 Daif schools; 112 in Sabah and 165 in Sarawak
RM50mill allocated for the purchase of educational tools, facilities and the construction of additional blocks for special needs educationRM400mil allocated towards the supplementary food programme to ensure all school students receive their daily nutrients at school
A total one-off payment amounting to RM100 will be given as a special incentive to teachers for any teaching materials purchased during the lockdown schooling period.
RM450mil allocated towards providing a tablet computer to every B40 IPT student, which will benefit a total of 600,000 students.
Discounts for PTPN loan repayment are as follows; 15% for those settling the loans, 12% for those settling >50% at once, 10% for those paying through salary deductions.
18-20 year olds and students of higher education are eligible for RM150 e-wallet credit under the e-Start program
Women & Children
RM24mil allocated to tackle malnutrition among urban poor children
RM11mil will go toward subsidies for mammograms and cervical cancer screenings
Teenage girls from B40 families will receive free monthly basic personal hygiene kits, as part of the effort to address period poverty
RM13 million to be allocated to PDRM's D11 division, which is involved in the handling of sexual crimes & crimes against women and children, with a total of 100 officers added to the unit
RM5mil will be allocated towards the Yayasan Kepimpinan Wanita to encourage more women to participate in Malaysia's economy
The government will also aim to mandate the appointment of a minimum of one woman director in all publicly listed companies nationwide.
More childcare centres will be built in government offices to facilitate ease for working mothers
The RM3000 tax relief for childcare will be extended until 2023.
RM80mil will go towards the Kasih Suri program for social protection of housewives and widows
People with disabilities
RM10mil allocated to National Sports Council to improve training programmes for athletes with disabilities and form a sports league for persons with disabilities (PWD)
RM30mil allocated to improve infrastructure of goverment buildings so they're more accessible to PWD
And that's the TL;DR version of what we can expect and what we need to know as everyday Malaysians on what's in store for 2022.
It's been a tough year for all of us, with more downs than ups if we're being honest. But with everything that's happened, things are finally starting to look up for us as we head into the new year.
Although the situation is improving, it's important to remember the many lives lost to this horrible pandemic and reflect on what we can do to avoid this from happening again. Check out this article next:
Creating Malaysia's COVID-19 Memorial