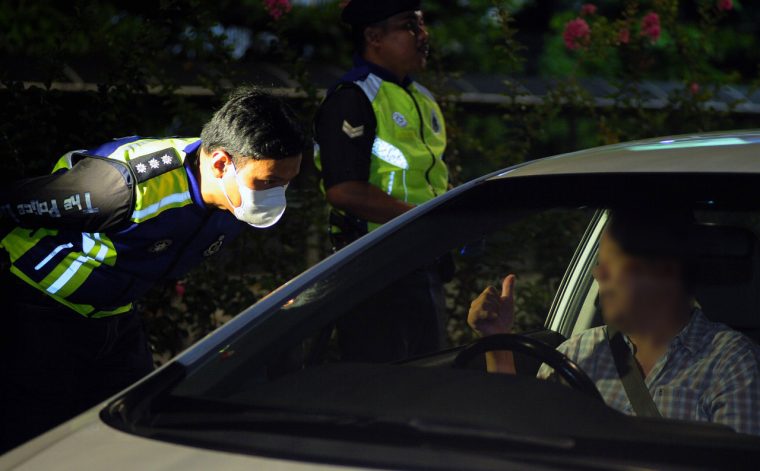 In light of the current clampdown on mass gatherings and daily movement routines, the public has been flooded with a mix of valid AND invalid information, especially when such information is being disseminated from different ministries with different portfolios and concerns.
Here at the Editor's desk, we have compiled official information straight from the National Security Council, the official intermediary for the 14-days Movement Control Order.
LATEST – Time for the Boys in Green

At press time today (Friday, 20 March 2020), Defence Minister Datuk Seri Ismail Sabri Yaakob announced that the government will deploy the Malaysian Armed Forces on Sunday (5th day of MCO) to assist the Royal Malaysian Police with the enforcement of the MCO.

Ismail said the army would assist the police in monitoring the situation and ensuring that people stayed at home, citing that control would be better with the army's backing.
1) MySalam is Still On!
Made exclusively to ease the livelihood of those in the B40 and M40 group, MySalam is a free government health coverage that grants you a one-off RM8,000 and daily RM50 (up to 14 days) if you're caught with the new COVID-19 virus. More HERE.
2) MOH's CPRC Now in Action
In order to combat thousands of fake news over the virus, the Ministry of Health has set up the Crisis Preparedness and Response Centre (CPRC) to wire legit information to the public. If you have any concerns, call their 24 hours hotline at 03 8881 0200.
Also available are 03 8881 0600 and 03 8881 0700. You may also email them at cprc@moh.gov.my and remember, if you're not sure, don't share.
3) NO Visitors Allowed
The Ministry of Health has also made it clear that no visitors are allowed at any government hospitals especially COVID-19 quarantine and treatment centres. You're only allowed to visit if the patient is in the emergency or critical category and within this scope, only ONE visitor is allowed – unless the patient is a child.
4) Pahang Intensifies Curfew
Pahang became the first state to implement an extension of the lockdown with orders to shut down ALL premises from 7 pm to 7 am. The premises involved are eateries, petrol stations and 24 hours convenience stores. This comes after the sudden surge of COVID-19 positive cases in the state and also the public's defiance to the quarantine orders. Pahang Chief Minister, Datuk Seri Wan Rosdy Wan Ismail was quoted.
5) PTPTN to Delay Repayment
PTPTN has agreed to delay repayment for all borrowers. In support of the current situation where financial issue became the number one concern for most Malaysians, the Higher Education Fund welcomes all parties to contact them immediately to rearrange this new scheme. More HERE.
6) RM600 Aid for Affected Unpaid Workers
Senior Minister and the Minister of International Trade and Industry, YB Dato' Seri Mohamed Azmin Ali said that the government will extend its assistance to workers made to go on unpaid leave during the MCO. No application needed for the employees as employers will be responsible for the application. An allocation of RM600 for each employee (with a salary not more than RM4,000) will be wired to employers and distributed straight to their workers within seven days. This only applies to those affected by 1 March 2020. Call 1-300-22-8000 or email perkeso@perkeso.gov.my for info.
7) Worried Workers, Help is on the Way
Datuk Seri M. Saravanan, Minister of Human Resources said for any issues related to the labour force – layoffs and other related matters, employees may call the hotline below for help:
03 8889 2359
03 8886 2409
03 8890 3404
8) PDRM Wants Public to be Eyes and Ears
The Royal Malaysian Police has urged the public to help control and monitor violators of the MCO. If you see anyone roaming about town, please call 03 8886 8110 or 03 8886 8126 to report.
9) Electricity Discount for During Tough Times
Energy and Natural Resources Minister, Datuk Dr Shamsul Anuar Nasarah has announced a special aid discount for domestic and commercial consumers up to 6 months from April 1 to September 30, 2020. To lessen the burden of the people in facing this onslaught, Tenaga Nasional Berhad will offer 15% discount to business sectors impacted (hotels, travel agencies, shopping complexes, convention halls, theme parks and airlines). For domestic users, a 2% discount will be available to all its 7,553,229 customers.
10) Lesser Train, Longer Gap
All Rapid KL train services in the Klang Valley will be revised to a 10-minute gap for each trip during the quarantine period. Abdul Hadi Imran, CEO of Rapid Rail Sdn Bhd advises passengers to plan their journeys.
11) Early Aid for Women
The Ministry of Women, Family and Community Development will push forward its monthly aid to all existing recipients of the ministry, wired through the Welfare Department where April payments will be brought forward to 25 April, 15 days ahead of schedule. This involves 500,000 recipients with a total cost of RM150 million, Datuk Seri Rina Harun said.
Also, the Talian Kasih (15999) will continue to operate to support women, family and society related issues especially critical welfare concerns. The hotline is open 24 hours and also available over Whatsapp at 019 2615999.
12) Only 3 Types Allowed to Enter Sabah
The Sabah State Government Secretary, Datuk Haji Safar Untong said there will be immigration exclusion for three types of categories to enter Sabah. Those allowed are:
Civil servants working for essential services.

Private sector employees for essential services.

Non-Sabahan Malaysian citizens with Sabah PR Pass.
13) University Student Hotline Now Operational
Following the blunder during the MCO announcement where thousands of students were forced to vacate their campus and left with nowhere to go but flock police stations to apply for the last-minute permit (announced at 5.30pm at the eve of MCO) and the rest crowded bus stations to return home, the Ministry of Education has set up a hotline for all students concerned. Please call the hotline numbers below:
03 8870 6777
03 8870 6949
03 8870 6628
03 8870 6623
14) No Money, No Go
Plus Berhad has ordered strict enforcement to avoid the spread of infection. From now onward, any cash transaction due to insufficient balance in the Touch 'n Go card that requires toll teller's intervention is not allowed. That's a BIG NO. Please ensure your card balance is sufficient before travel.
15) Road Transport Rules
To help operators working for the essential services, the Ministry of Transport will continue is counter services for JPJ, APAD and PUSPAKOM but with a smaller quantity. Its services in UTC, however, will be shut down.
For more COVID-19 and MCO-related news, watch our Facebook for updates. Read about managing the struggles of working from home here.
Source: MKN