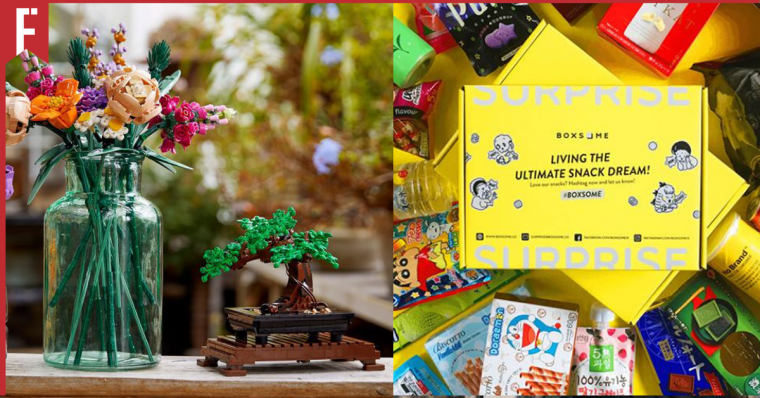 So 14 February is slowly approaching us. Actually, it's not really that slow, it's tomorrow. You're stressed out because you forgot all about it and now you're struggling to find a gift for your significant other that's not flowers or chocolates or any other clichés.
Of course, they'll still appreciate it because it came from you, but how about you be a little more creative this time?
That's where we come in. We can help you out with your gift-giving that wouldn't only make your significant other happy, but also touched and excited. That's a double positive right there.
Flower Subscription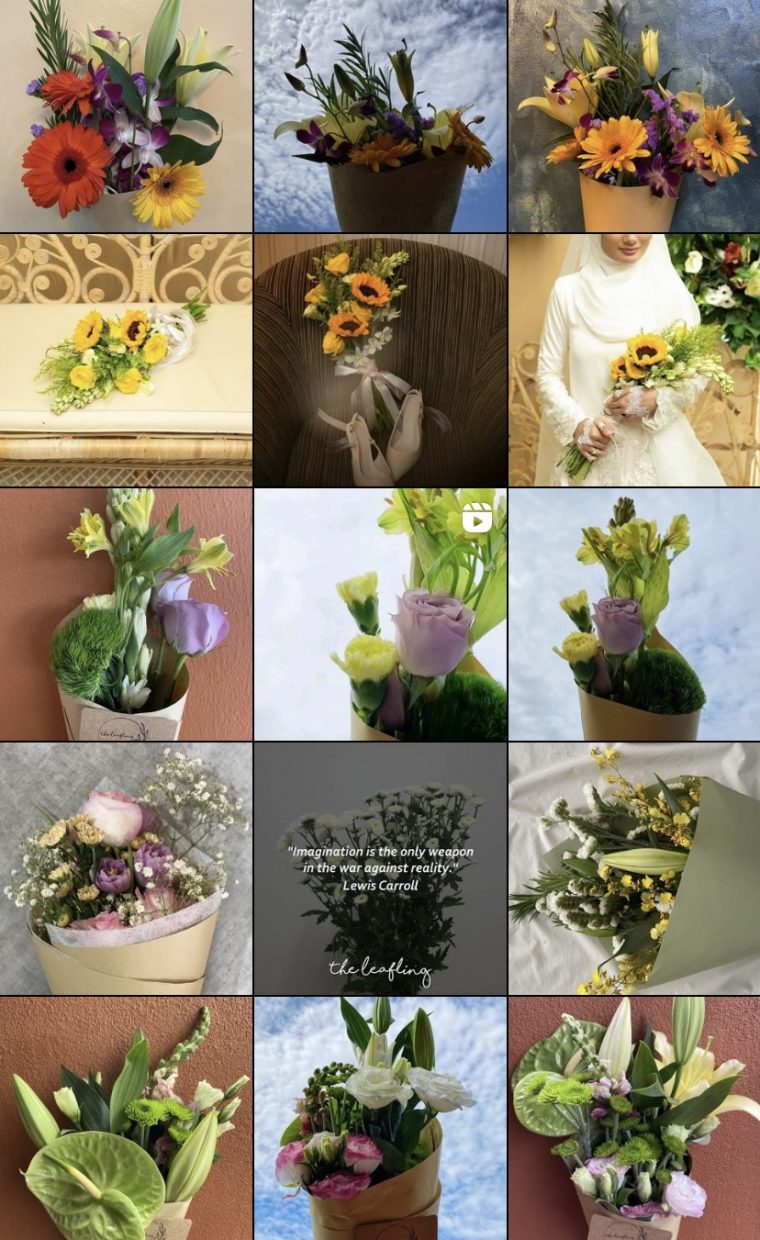 You can never go wrong with flowers. Everyone likes flowers, don't they? They're also one of the more environmentally friendly options for Valentine's Day gifts. So what's so special about this option, anyway? Well, it's that you can get a flower subscription for as cheap as RM35. *shocked Pikachu face* Yeah, man. Flowers are expensive! But to get them at only RM35? That's a steal right there!
The Leafling offers you beautiful bouquets of flowers every week and for every occasion. All you have to do to be a part of the subscription is to DM them on their Instagram and they'll have your flowers delivered by the end of the week. Every bouquet is handpicked and just absolutely breathtaking! Truly the perfect last-minute gift!
Paintball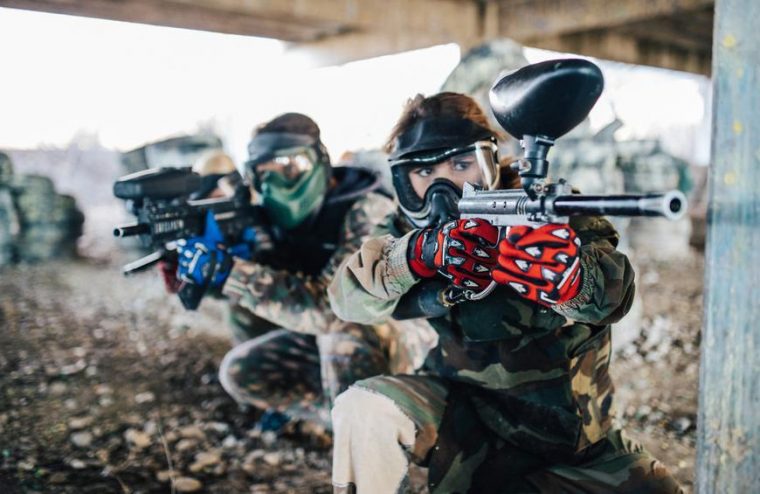 If you and your partner aren't that lovey-dovey, mushy, and sweet kind of couple, you can never go wrong with some good old-fashioned paintball game. Because nothing says "I love and appreciate you" more than pelting your lover with small balls of paint (that'll surely bruise. But hey, it's all in good fun!) I'll be honest with you here, activities like these are what keep the spark alive.
There's a paintball park that can help you out with all that called Cyberjaya Paintball Park. With basic packs starting at RM50, you and your partner can finally let your aggression out the healthy way. Well, sort of. But the important thing is, y'all are having fun with it together.
Lego Flowers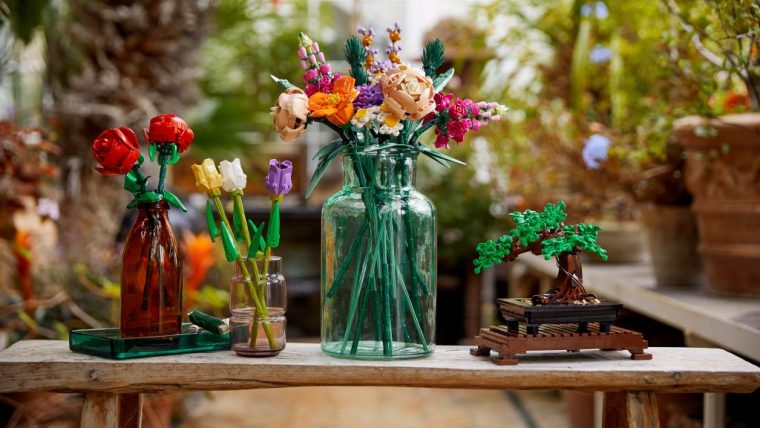 As beautiful as they are, flowers die. We all know that. So why not make some flowers that can last for longer than a few weeks? If you have Legos on hand, this is free for you and you can just DIY it. If not, then better luck next year? For the record, if you want to plan ahead for next year's Valentine's Day, you can also purchase the Lego flowers on Shopee for less than RM50.
If you have normal Legos, here's an instructional video on how you can turn them into flowers for you to gift your significant other. If it looks a little wonky, that's okay. I'm sure your partner will still cherish it anyway since you spent time making it. If it doesn't turn out okay, you can always try again and make another one together!
Subscription Boxes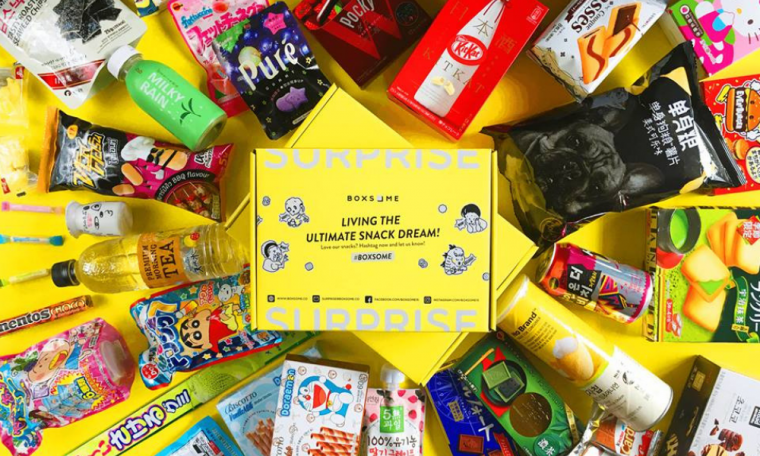 If all else fails, there are always subscription boxes that can come in clutch to save the day. There's a subscription box for almost everything nowadays. All you have to do is look for one that fits your needs.
If your partner enjoys snacking away, Boxsome may be perfect for them. With only RM8 above your RM50 budget, you get snacks from all over the world sent straight to your doorstep. Yeah, I know, this is a list of under RM50 gifts. But come on, spending a little bit more to get your partner something special should be fine in the long run, right? After all, you can try out the snacks too. Doesn't that count as a win?
A Custom Print Shirt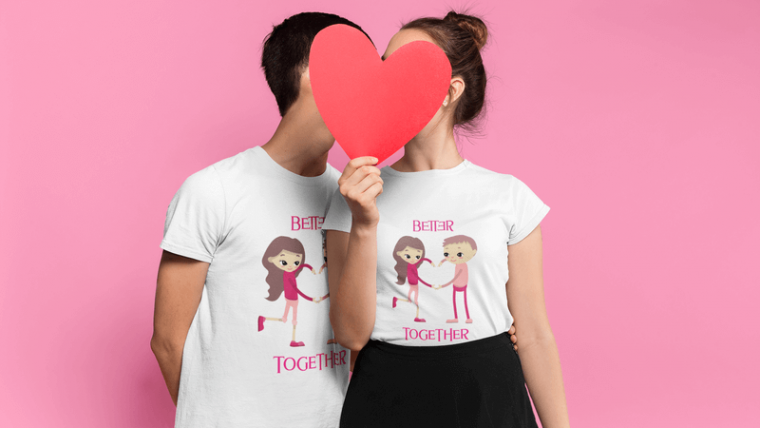 Show your lover how much you love them by printing out their faces and putting them on a shirt for you to wear (in public). Or if you want something a little bit more subtle, write something heartfelt for them and print it out on a shirt for them to wear.
There are a lot of places that offer T-shirt printing services that are cheap, fast, and ready for you to gift in less than 24 hours. One of them is a shop called My T. You can customise and design your own shirt for less than RM50. There are lots of options you can choose from and they even have a design lab for you to get creative and draw your own designs! What're you waiting for, man? Get designing!
Happy Valentine's Day, Everyone!
Whether you made thought-out plans or last-minute ones, what matters most is that you get to spend the day together with your loved one.
If you're looking for other ideas, be sure to check some of these for more inspiration:
5 Gift Ideas You Can DIY Or Buy For Under RM50