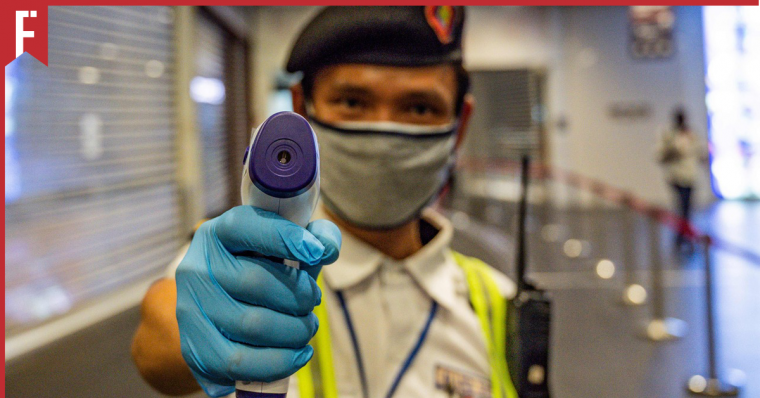 Over the past year, our essential workers have been receiving a lot of attention. Whether it's charity concerts, football teams or even something as simple as kaya paste, we've all been rushing to support the brave men and women who've been working tirelessly to keep our country safe.
But there have been exceptions.
Throughout this pandemic, there has been one particular group of essential workers who haven't been receiving the appreciation they deserve. In fact, many of them have had to deal with the worst types of abuse for simply doing their jobs!
Who are these people? I'm talking about security guards, of course.
Security Guards Deserve Your Respect Too!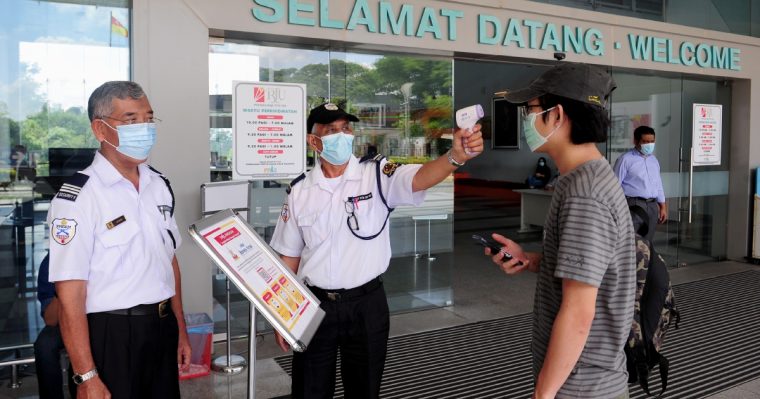 If you live in an apartment or even a gated estate, you probably see your security guards on a regular basis. They're the guys who man the gates, do regular patrols and generally do their best to be helpful for visitors and residents alike.
We see them every day going about their duties. But when was the last time you actually paid attention to one?
While their job isn't as glamorous as many other essential workers', security guards have continued working even as a pandemic is raging all across the country. Doesn't that deserve at least a little respect?
Unfortunately, it seems that many Malaysians would disagree. In fact, some of us have started treating security guards as targets rather than essential workers!
Murdering An Old Man For Doing His Job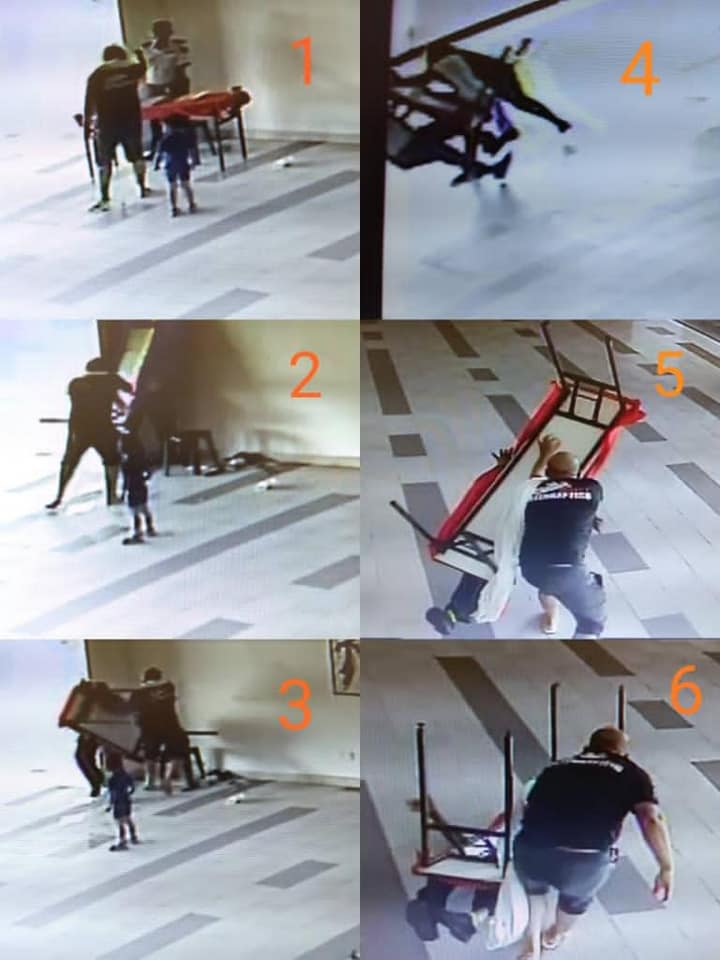 Last December, Malaysian social media users were shocked by a viral video showing an angry man viciously beating 63-year-old security guard Thava Sagayam.
The man not only beat Thava, but shoved him to the ground and hit him several more times with a plastic table before walking away. Thava's bleeding, unconscious body was later found and rushed to the hospital, where he remained bedridden for many months. Unfortunately, despite the doctor's best efforts, Thava passed away in August 2021.
"But why was Thava attacked?" you might ask. "What made a man so angry that he'd murder an elderly man in such a horrific manner?"
The answer is as simple as it is infuriating: Thava was attacked because he told the guest that the swimming pool was closed.
"All I demand is justice"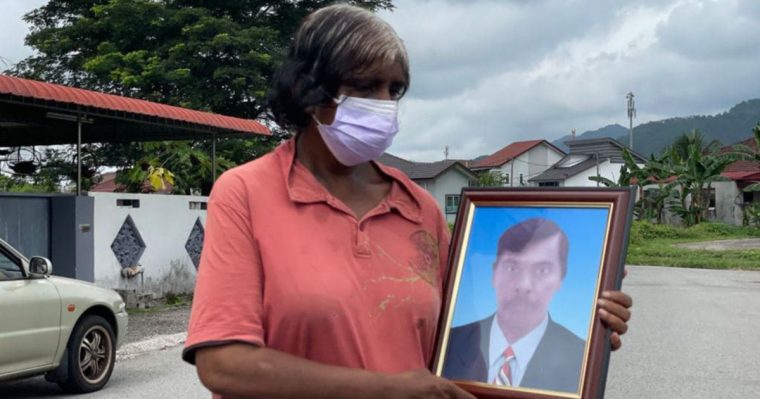 For Thava's wife, E. Philomena, this whole incident has been like a terrible nightmare. In a recent interview with the New Straits Times, she described her husband as a loving and understanding man who had been taken away from her far too soon.
"At the hospital, the doctors told me that my husband's condition had worsened and that there was no hope for his survival. After he was discharged, we only had two days together," she said.
"I stayed by my husband's side when he died at home. It was about 3am and I didn't have any credit left (on her mobile data plan) to make an emergency call… I cried and held his hand that was freezing cold. I stayed with him for hours and only informed my neighbour of his passing later."
While the police recently announced that they would be pursuing further charges, Philomena fears that her husband's killer might never be brought to justice — especially since the attacker is said to be a prominent member of political party Parti Pribumi Bersatu Malaysia (Bersatu).
"I could forgive the man who assaulted him should he came to us and apologise, but he didn't. Nobody from his side did. Now my husband is dead," Philomena said. "Now that my husband is gone, all I demand is justice."
They're Security Guards, Not Slaves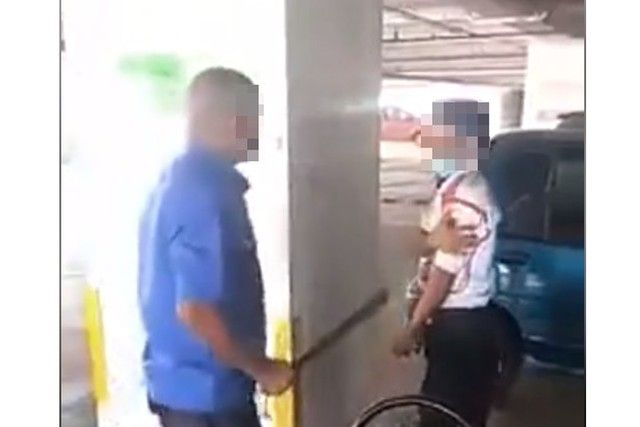 Sadly, Thava isn't the only security guard who's been attacked while trying to do his job.
Over the past few years, we've seen more and more cases of entitled Malaysians behaving like petulant children simply because they have to follow the same rules as everyone else. Here are just a few examples:
Case #1: Datin slaps guard for making her pick up her own food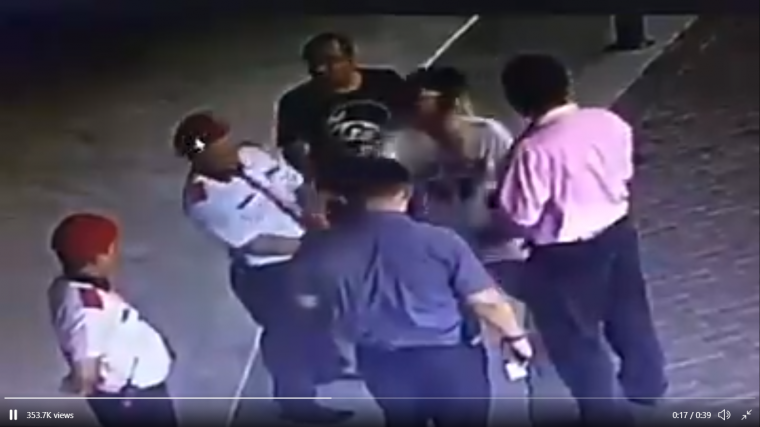 August 2019 — In another viral incident, a woman with the title of "Datin" was caught slapping a security guard during an argument about food delivery services.
According to witnesses, the Datin was angry because she had to personally come down to the lobby to pick up her food. When the guard explained that delivery people were not allowed to bring customer's food straight to their doorstep, she began berating them and slapped one of them before storming off.
While the guard did not physically retaliate, the next day he filed a police report over the incident.
Interestingly enough, the story doesn't end there
Shortly after the video went viral, a mysterious person claiming to be the delivery girl (who doesn't appear to be in the video) started posting on social media. She claimed that she was being bullied by the security guards and the Datin was only trying to help her.
"They were rude to me. They kept insulting me in the lobby area," she said. "The Dato asked one of the security guard to apologise to me and that was probably how he ended up getting slapped in the face."
Unfortunately, despite The Full Frontal's best efforts, we have been unable to track down the original post or find any information about this delivery girl. However, that did not stop the Datin from posting her own story on social media.
"When I arrived at the lobby, I saw the delivery girl sobbing and I asked her what's wrong. She told me what the security guards did to her so I scolded them," she said. "I slapped him because I lost my patience. The girl was being treated unfairly. She is the witness. God is the witness."
Well, wasn't that convenient. I'm so glad to live in an era when people always tell the truth on the internet.
Case #2: Karen throws a fit to get free stuff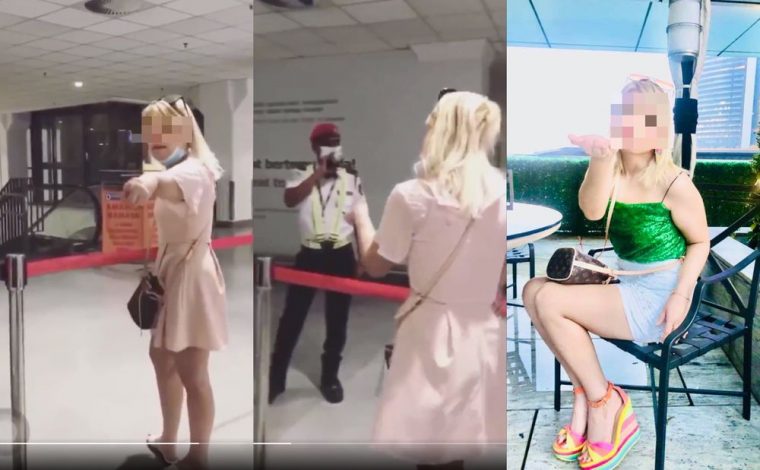 July 2020 — A local entrepreneur known as 'Ceknon' was filmed throwing a temper tantrum at a Cheras shopping mall after being told that she and her sister could not enter without a mask.
"I'm going to kick you. You're going to let a child without a face mask go in but my sister can't? You're useless!" she screamed, kicking down queue barriers and threatening the hapless security guards.
In the end, she was finally allowed into the mall after obtaining a face mask. She later released another Instagram story showing herself and her sister walking around and doing their shopping.
"I got this for free because Ceknon threw a fit," her sister gloated. "If you want free stuff, find yourself a sister who is hot tempered."
Case #3: Abusive boss mad that guards have to fast too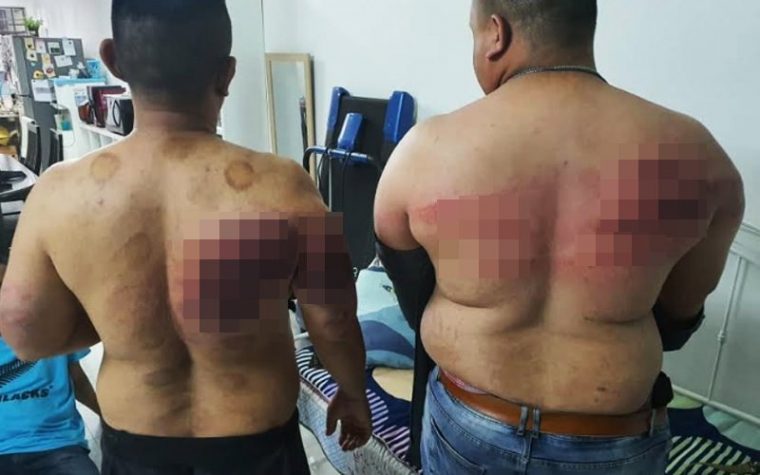 April 2021 — You'd think that a bodyguard would receive more respect than a normal security guard, but you'd be sadly mistaken.
A 26-year-old bodyguard filed a report with the police after being attacked by his boss. The reason? He and his Muslim coworker were fasting during Ramadan.
"The suspect allegedly beat them with a cane," said Dang Wangi OCPD Asst Comm Mohamad Zainal Abdullah. "He then pointed a gun belonging to his colleague at the complainant and threatened to kill him."
Shockingly enough, the 43-year-old suspect suddenly became a lot nicer after the police showed up.
"If what I said to my bodyguards has offended anyone, I think I should apologise to all Muslims in the country, the Yang di-Pertuan Agong and my two former bodyguards," he said contritely as he was handcuffed and taken away in a police car.
It's Not Just Security Guards Either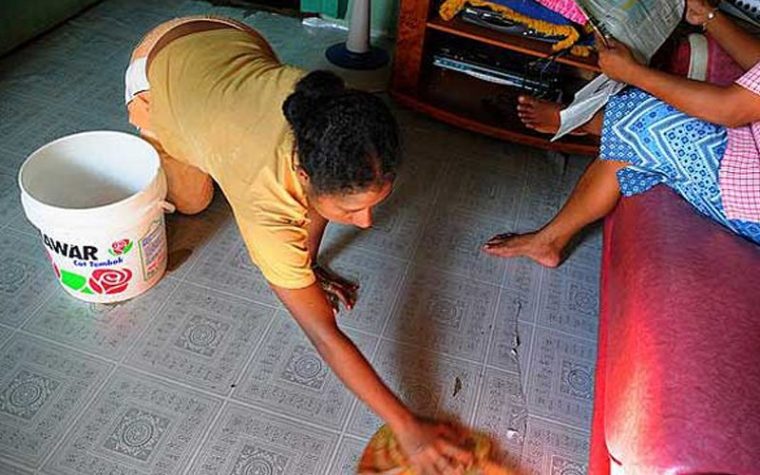 It's very strange. We Malaysians can be the nicest, friendliest people in the world… until we interact with someone who looks poorer than us. It's especially prevalent when it comes to those working in "service" jobs.
How many times have we seen news stories about Malaysians abusing their maids?
And before you say "Oh, that doesn't happen anymore!" I'd like to point out that an Indonesian maid was rescued from an abusive family as recently as July 2021.
It's happened so often, yet most of us don't even pay attention anymore. After all, it's just a maid, right?
However, just because many Malaysians don't care doesn't mean that everyone else is willing to ignore this problem.
In December 2020, the Indonesian government threatened to stop sending any new maids to Malaysia until our government agreed to implement a new system with better protection for domestic workers.
"We have been sending our domestic workers here despite the expired MOU (memorandum of understanding), but this cannot go on," said Indonesian ambassador to Malaysia Hermono. "Our domestic workers are in a vulnerable state."
#JusticeForUncleThava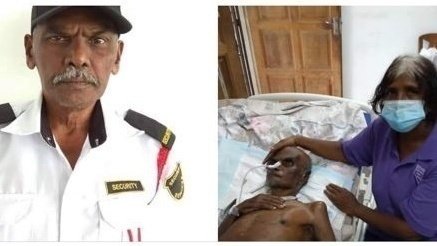 While it's too late for Thava Sagayam, we can still do our part to help those who've been left behind. More importantly, we need to make sure that incidents like this don't happen again.
If you're interested in helping out, msolidariti on Instagram recently started the hashtag #JusticeForUncleThava to show solidarity and raise awareness of this terrible incident. Aside from that, you can also show your #KitaJagaKita spirit by donating to support his wife.
Over the past year, I have seen so many people talk about how much they support our frontliners and essential workers. Now I'd like to see if they're willing to prove it.
Whether it's a doctor or a security guard, a policeman or a maid — in the end, they are all human. They all deserve to be treated with respect.
If you want to learn more about the problems faced by our essential workers, check out:
Why Are So Many Essential Workers Planning to Quit?