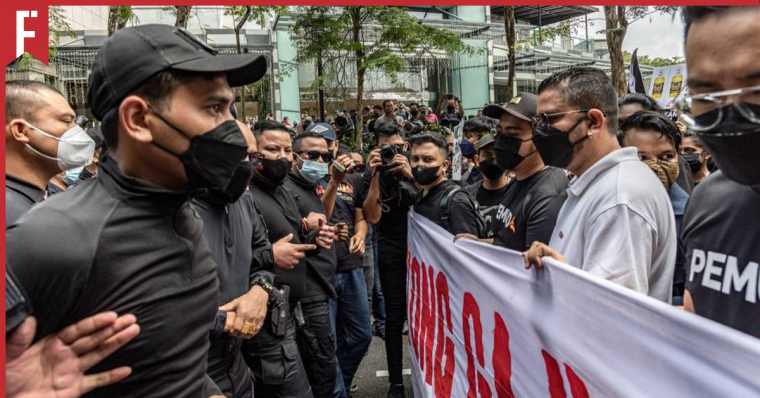 If you visited KL last weekend, you might have noticed that things were a little more tense than usual.
Perhaps it was simply the bad weather? Or maybe it was the terrible traffic? But honestly, your biggest concern probably would have been the hundreds of people with "Turun Malaysia" signs that were attempting to march onto Dataran Merdeka.
How It All Began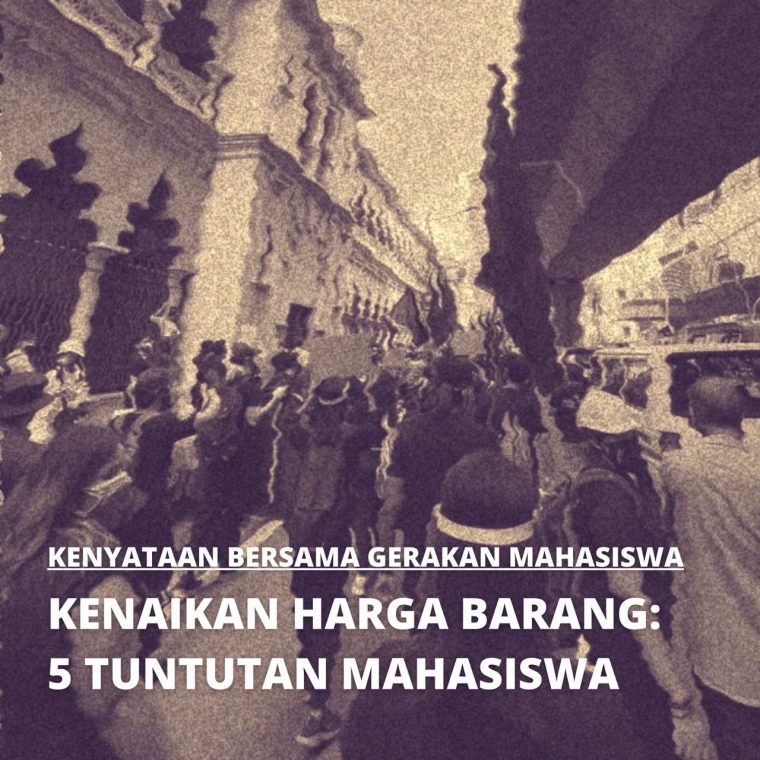 This Turun protest was not a spontaneous event. In fact, this has been simmering in the background for awhile now.
The hashtag #Turun first began trending in June 2022, when Malaysian students turned to social media to express their frustration with the government's lack of action to protect the ordinary rakyat's livelihood and well-being.
On 29 June 2022, the International Islamic University Malaysia (IIUM) Student Union posted a Tweet containing five demands — the original version of the five demands listed below.
What Were The Protestors Demanding?
Marching under the banner of "#Turun Malaysia", the protestors released five key demands that they want the government to implement:
A pay cut for ministers
The continuation of government subsidies
Controls on the price of goods
Addressing the issue of food security
Provide proper assistance to the people
This Isn't The First #Turun Event Either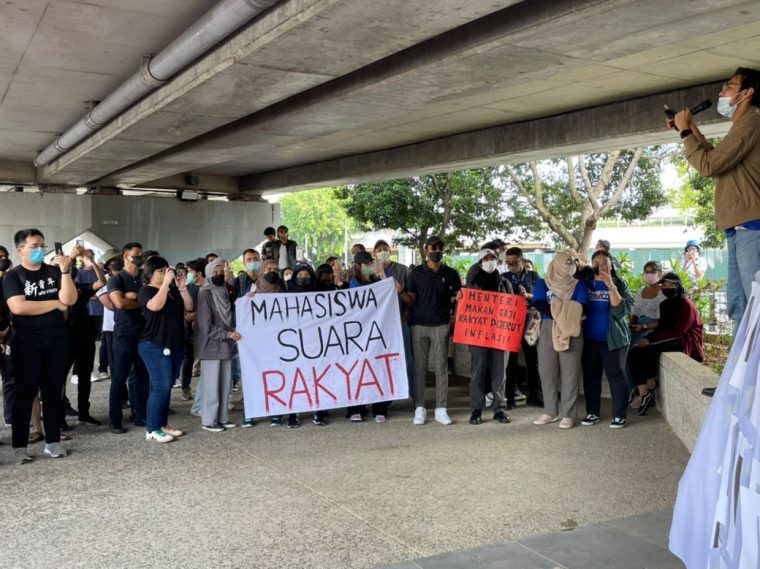 On 2 July 2022, a #Turun Speaker's Corner event was organised at the Pasar Seni LRT Station in Kuala Lumpur.
Led by a coalition of student bodies, this event involved more than 100 attendees and nine student speakers who came to air their grievances regarding the government's action — or lack thereof — to tackle the rising cost of living.
"We're not gathering here to fight the government," reassured President of Persatuan Belia Harmoni Malaysia Huzayl Mohd Noor Sia. "We are gathered here to raise awareness about how even a rise of RM1 can affect a family's daily meals."
"Our ministers may not care if cooking oil rises from RM20 to RM40, but ordinary rakyat — especially those in the B40 group — will really feel the hardship."
Another speaker, President of the IIUM Student Union Muhammad Aliff Naif Mohd Fizam, warned that they would begin taking to the streets if their demands were not met.
"We are not only talking about our five demands, but also the rise in the cost of living," he said.
As the government failed to respond, another #Turun protest began three weeks later.
The 23 July 2022 #Turun Protest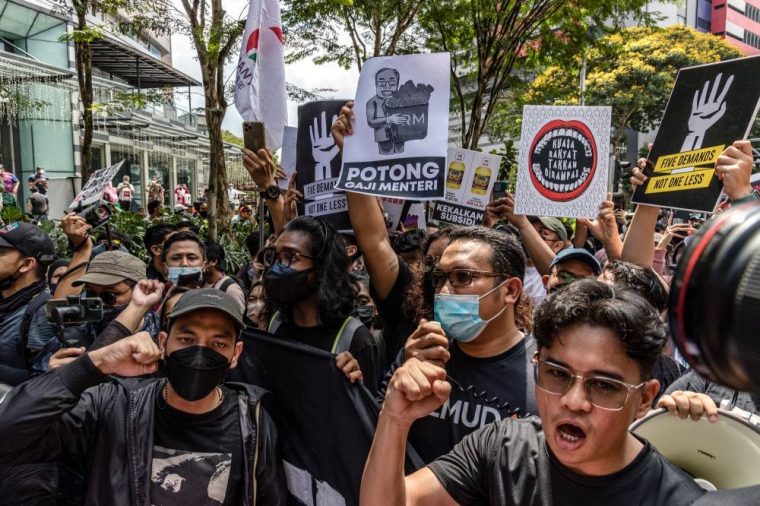 On Saturday, 23 July 2022, protesters began gathering at the Sogo Shopping Complex at 2pm. The crowd quickly swelled to around 500 people, including not only ordinary Malaysians but NGO activists and even several political party youth leaders such as PKR Youth Chief Adam Adli and Muda Co-founder Abd Hadi.
Together, the group marched to demand action over Malaysia's price hikes and unsustainable rising cost of living.
Addressing the crowd, Adam called on them to "remind" the government to look into the people's plight.
"Our demands are very clear," he said.
In the end, the protest lasted for only a short while. As the police barred them from actually reaching Dataran Merdeka, the crowd peacefully started dispersing shortly after 3pm.
The Government's Response Was As Sudden As It Was Unsurprising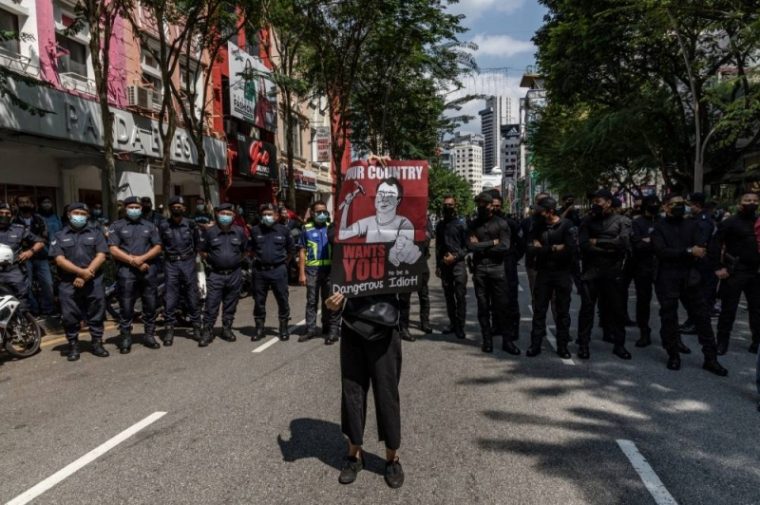 While the first #Turun event could be swept under the rug, the sight of 500 people marching through the streets of KL was apparently too much to bear.
Immediately after the latest #Turun protest, the police announced that they would be launching an investigation under Section 9 (5) of the Peaceful Assembly Act 2012. According to Dang Wangi OCPD Asst Comm Noor Dellhan Yahaya, 30 individuals will be called in for questioning.
As of 25 July 2022, at least 10 of them have gone to the station to record their statements, including Ketari Assemblyman Young Syefura Othman and Amanah Deputy Youth Chief Abbad Salimmi Che Adzmi.
Another one of the questioned individuals was Adam, who told reporters that although they had fully cooperated with the police, this probe was a form of intimidation as protests are not against the law.
"We believe that peaceful protests and the right to expression are guaranteed under the constitution," Adam said.
Young Syefura, also known as Rara, questioned the necessity of an investigation for an event that ended peacefully without any untoward incidents.
"This (investigation) wastes the time of (police) officers who can focus on other (more important) things," she said. "To us, the assembly was held to push the government into hearing the demands of the students and people."
The Government Heard All Right. But Will They Listen?
One of the reasons why the #Turun protests took off so quickly was the passing of two bills in July 2022 which gave some of our ministers a 40% pay rise.
At a time when many ordinary rakyat can't even afford to put chicken on the table, many feel that these new bills are like a slap to the face. However, Chief Minister Datuk Seri Hajiji Noor insisted on going through with the process despite criticism from Opposition lawmakers who questioned the timing of this extra RM5.6 million per year cost.
"We cannot deny that it will create some perceptions and invite discourse, but it is more important that we have plans and policies in place to help those in need. With this increase, we can help alleviate some of the financial responsibilities," he said.
Another official who dismissed the idea of reducing minister salaries was Minister Tan Sri Annuar Musa, who insisted that these kind of measures wouldn't be useful in terms of fighting inflation.
"Can you name me one country that managed to lower inflation by (having ministers) taking a pay cut?" he asked during a press conference.

"Secondly, let's say you cut RM10,000 from each minister, multiply by 36 (the number of ministers in the Cabinet), how much can you get? Can you assure me that inflation will be solved? Will the price of goods not rise? Please, don't play politics."
But Not All Our Lawmakers Agree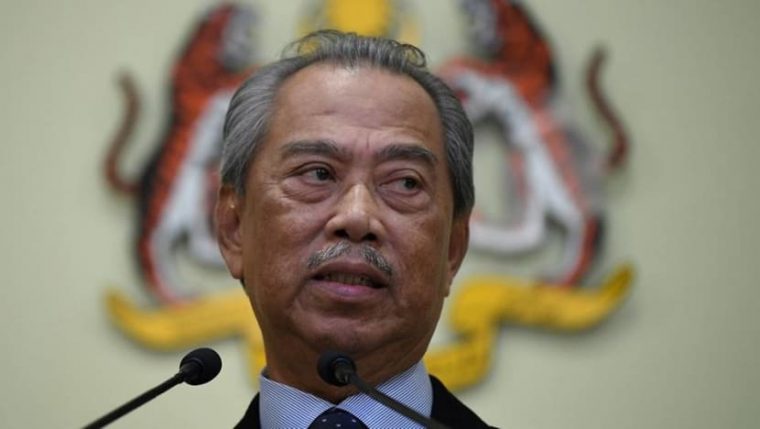 Interestingly enough, Hajiji and Annuar's beliefs may not be shared by all our ministers.
Over the past few months, several ministers and deputy ministers have expressed their willingness to receive salary and allowance cuts in order to show solidarity with the rakyat during this economic crisis.
Some of these names include:
Tourism, Arts and Culture Minister Datuk Seri Nancy Shukri
Domestic Trade and Consumer Affairs Minister Datuk Seri Alexander Nanta Linggi
Deputy Minister in the Prime Minister's Department (Parliament and Law) Datuk Mas Ermieyati Samsudin
Deputy National Unity Minister Wan Ahmad Fayshal Wan Ahmad Kamal
"If everyone is on board, I'm on board. What's important is that everyone is on the same page," said Nanta during an interview with Sinar Ahad.
However, others such as Rural Development Minister Datuk Seri Mahdzir Khalid argued that while they were nice, these types of measures wouldn't actually help Malaysians deal with the economic situation.
Instead, he suggested focusing on more effective methods such as the recent initiatives organised by Prime Minister Datuk Seri Ismail Sabri Yaakob.
"They will sit twice a week to discuss the rise of living costs, come up with plans like the recently announced electric tariff and chicken prices which would not be floated," he said. "Until today the government continues to subsidise RON95 at RM2.05 per litre. This is among the many steps and decisions made by the government to ease the hardship of the rakyat."
Would A Pay Cut Really Make Any Difference?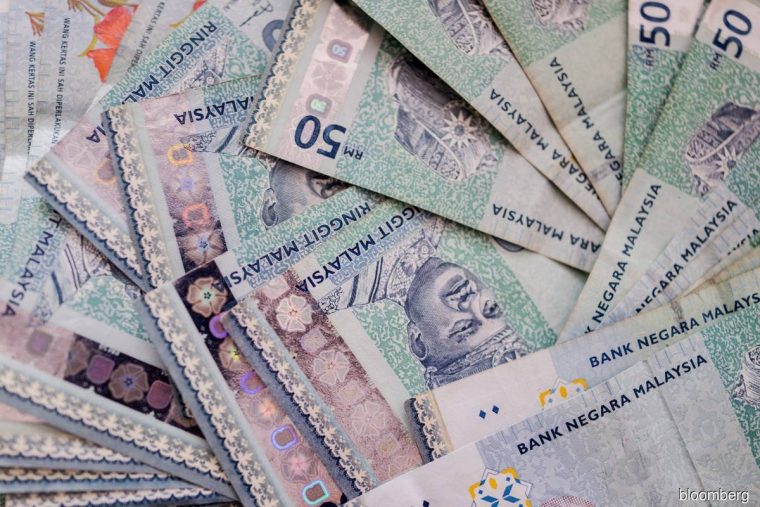 Let's be real here: even if we do give them a pay cut, our ministers will still be earning more than the vast majority of us ordinary rakyat.
In 2019, the average MP working in Dewan Negara earned RM11,000 a month, while those working in the Dewan Rakyat were earning RM16,000 a month. Both of them still earn more than a Deputy Minister, who's official salary is "only" RM8,847.65 a month.
To put things in perspective, in May 2022, Malaysia's minimum wage was raised… to RM1,500 a month.
After hearing so many stories about government corruption or failures, it can be tempting to just demand more and more pay cuts across the board. Considering how so many ordinary Malaysians are struggling to put food on the table, it seems only fair. After all, weren't they supposed to protect us from this situation? Shouldn't they be punished for failing to do their jobs?
But as much as I hate to admit it, those like Annuar have a point. While implementing drastic pay cuts might make us feel good in the short term, there's no way that such a measure can work out in the long run.
Whether Or Not Our Ministers Get Pay Cuts, The Ordinary Rakyat Still Have Many Difficulties to Face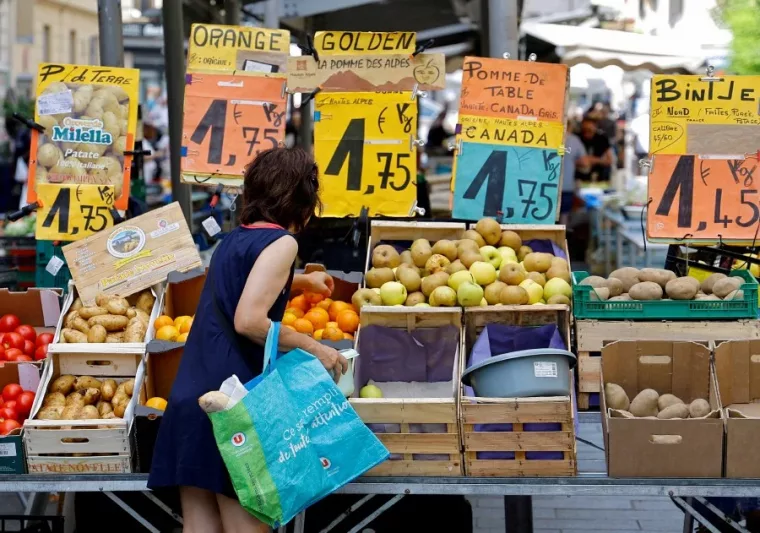 After all, our MPs are human too. Even if you have the best intentions in mind, would you want to stick with a job where you won't be paid what you're worth?
Even worse, implementing such massive cuts will cause all the best qualified individuals to switch to private businesses instead. In the end, we'd be stuck with ministers who are: (a) too incompetent to make it in the private sector or (b) just in it to take advantage of the power and opportunities of these titles rather than helping the rakyat.
And yes, I know that some of our ministers are already like this, but that makes it even more important for us to avoid chasing away the ones who aren't.
Just to be clear, I'm not supporting that 40% pay rise bill I mentioned earlier. If the #Turun protestors manage to get it cancelled, then more power to them. However, given the drastic economic situation that we're in, I believe that we should focus more of our attention on the other four demands.
Be Prepared: Malaysian Food Prices Are Increasing by 60% in June 2022