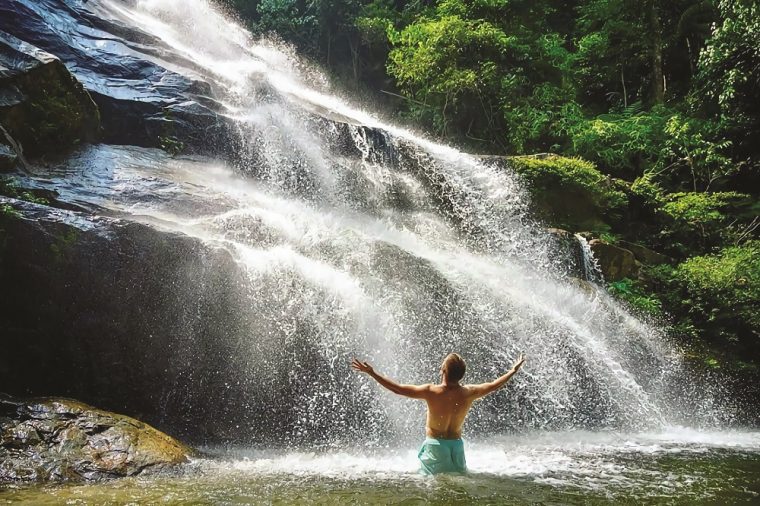 If you've been stuck in quarantine for as long as I have, you're probably sick of looking at the same four walls all day, every day. With international borders closed and inter-state travel restricted, it feels like everyone is getting a little stir crazy. 
But who says that you need to leave Selangor to have some fun? 
Even if you can't leave the state, you can still plan out a nice, relaxing weekend trip. And where better to cool off than at one of Selangor's amazing natural rivers and waterfalls?
Whether you're an expert outdoorsman or a natural homebody, these crystal clear waters are the perfect place for a family weekend trip. Best of all, if you're from KL, they're all just a short drive away!
1) Sungai Chiling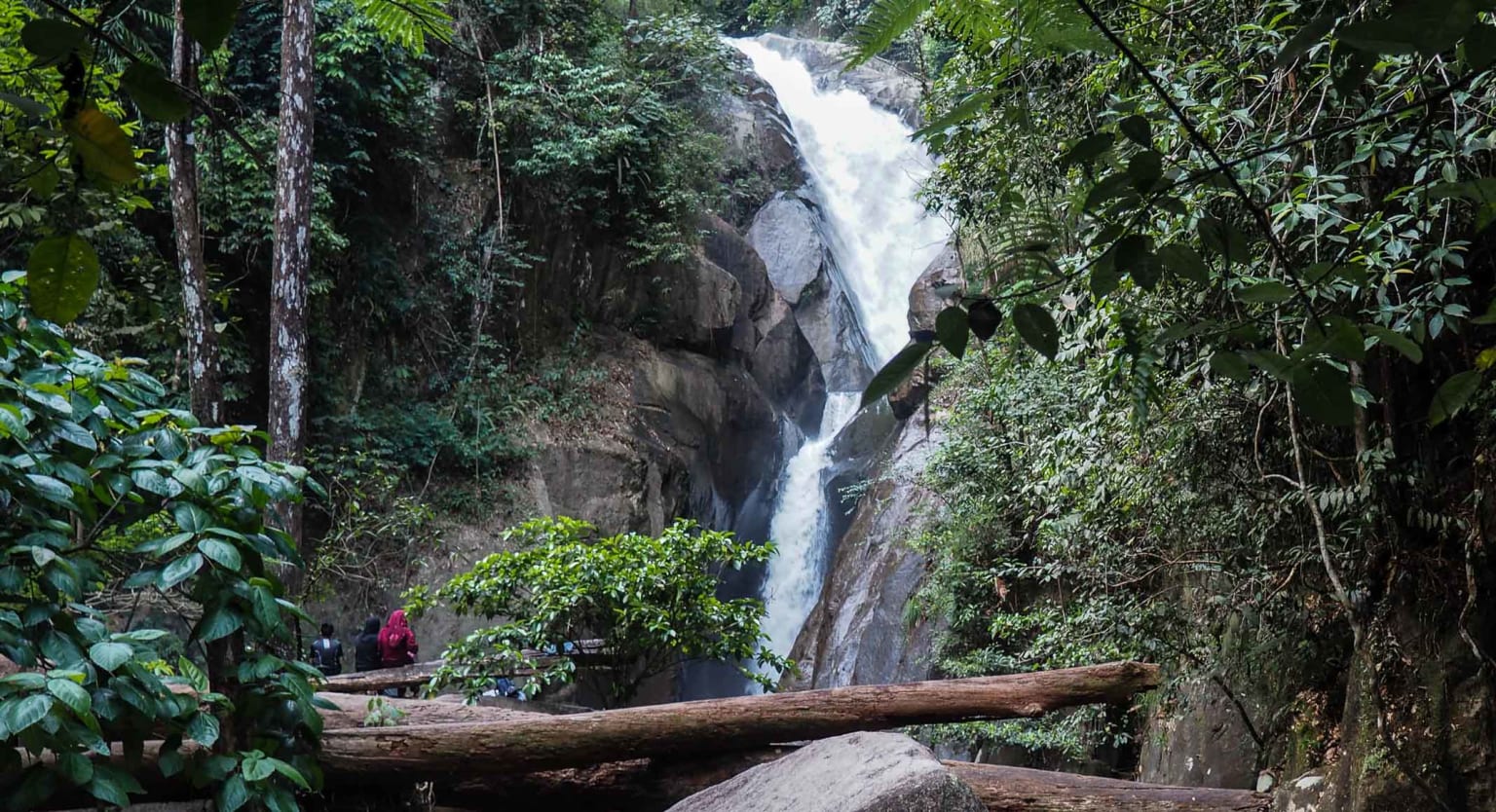 At the top of the list is Sungai Chiling, home to the extraordinary Chiling Waterfall. The waterfall is located in the Sungai Chiling Fish Sanctuary, a natural reserve managed by the Selangor Fisheries Department that's about an hour and a half drive away from the heart of KL. 
Once you've reached the area, getting to the waterfall itself requires an hour-long trek through the jungle, including several river crossings. At the end of your journey, you'll find yourself at the first (and only publicly accessible) level of Chiling waterfall — a place that's widely regarded as the most impressive waterfall in all of Selangor. 
Opening Hours: 8am to 5pm, Saturday and Sunday (Closed from Monday to Friday)

Entry Fee: RM1 per person
2) Sungai Kanching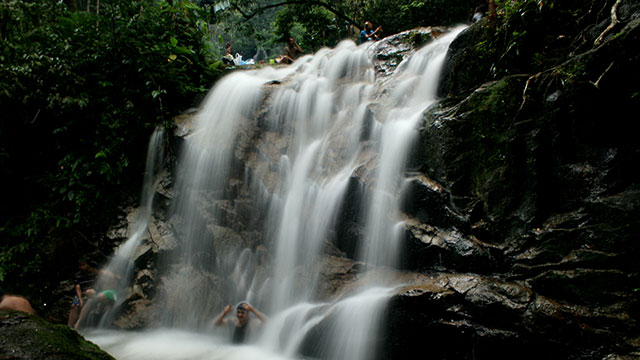 Located just 30km north of Kuala Lumpur, the Kanching Recreational Forest is home to the famous seven-tier Kanching Rainforest Waterfall — the perfect place to kick back and relax after a long week of bachahes and eyesores. 
Unlike the Chiling Waterfall above, the Kanching Rainforest Waterfall is much easier to access, with facilities such as cement footpaths, picnic gazebos, changing rooms and toilets. However, keep in mind that while the first four levels are easily accessible, reaching the less crowded higher levels will require a trek through the jungle. 
Opening Hours: 7am to 5.30pm daily

Entry Fee: RM1 per person, RM2 per car
3) Sungai Pisang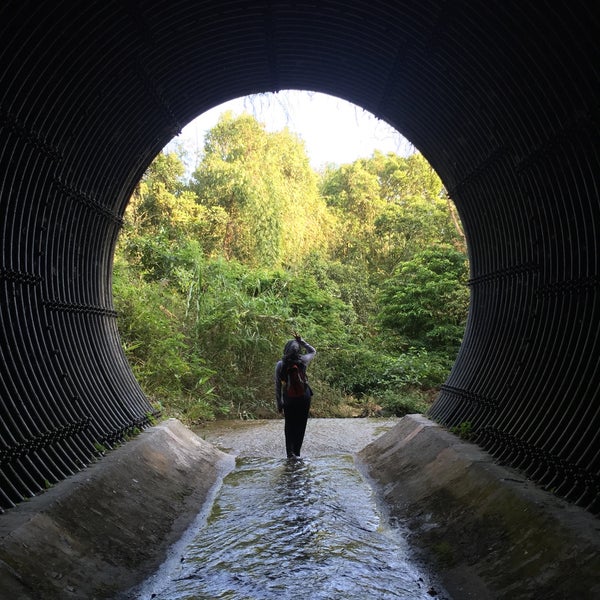 Just 30 minutes away from KL is Sungai Pisang, a hidden gem that's the perfect vacation spot for a group that isn't afraid to get their feet wet. 
The waterfall itself is gorgeous, but the most interesting part of this area is the hour-long unconventional river pathway. Hikers will find themselves going into a century-old forest and through a pair of twin tunnels underneath the Karak Highway — a unique spot that's perfect for that one-of-a-kind Insta pic!
Opening Hours: Open daily

Entry Fee: Free 
4) Lata Medang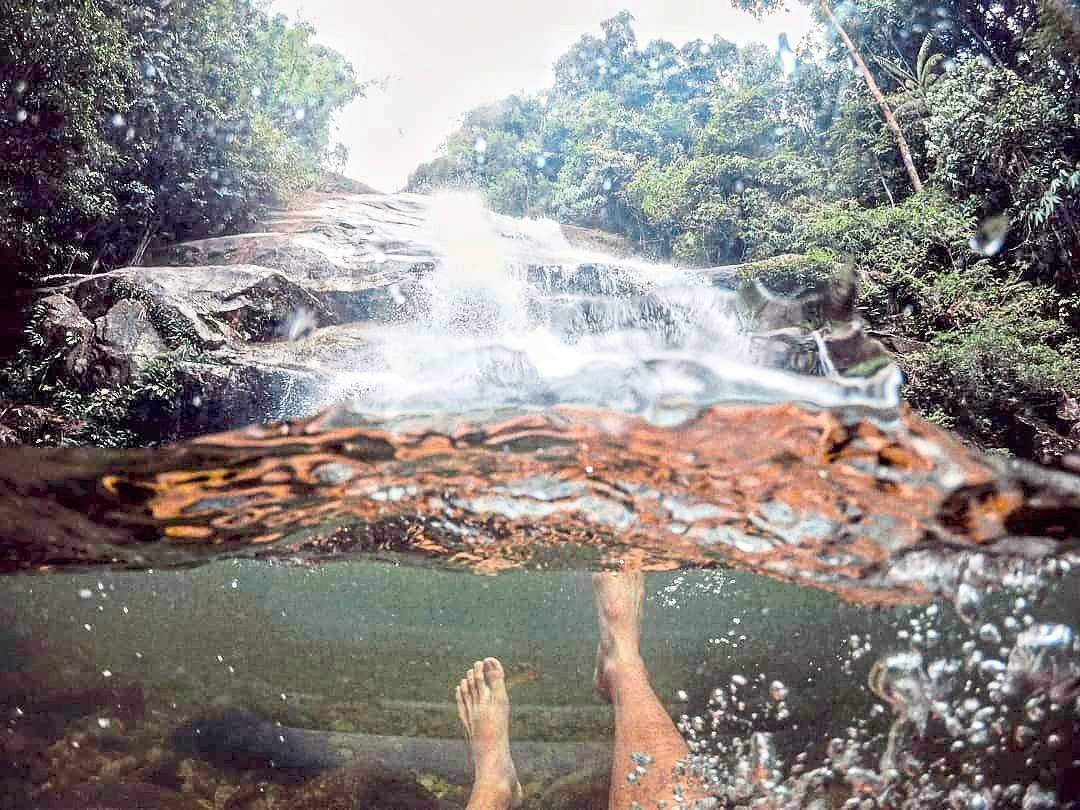 About an hour's drive away from KL is the humble Orang Asli village of Kampung Pertak, home to the Lata Medang waterfall. 
Reaching this beautiful waterfall involves a fairly easy trek through some of the most breathtaking greenery in the state. When the light rays peek through the trees, it almost feels like a little slice of heaven! 
This place also contains several amazing camping spots for those interested in spending a night by the waterfall's serene, peaceful woods. 
Opening Hours: Open daily, all hours

Entry Fee: RM1 per person
5) Komanwel Falls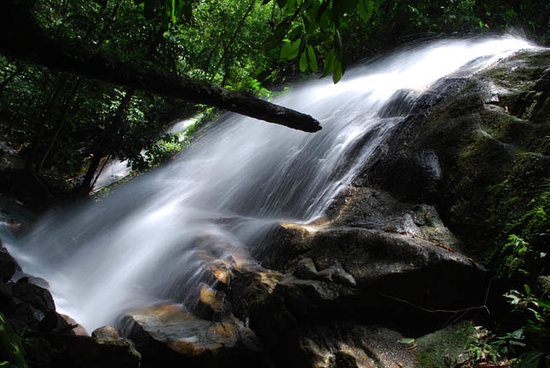 Located just a short distance away from the Kanching Falls, the Komanwel (Commonwealth) Falls are set in the heart of a pristine natural forest reserve. Unlike many forest reserves, this place is perfect for those who wish to holiday in style. 
Why, you ask? Well, there's no roughing it here! 
These lovely waterfalls contain a wide range of facilities including landscaped gardens, camping grounds, jogging tracks and more. If you don't like camping, you can even stay at the nearby Resort Taman Rimba Komanwel — a popular venue for 'Team Building' and corporate seminars that offers BBQ, boating activities and tons more adventurous activities.
Opening Hours: 7am to 7pm daily

Entry Fee: RM1 per adult, RM0.50 per child 
Have Fun, But Be Responsible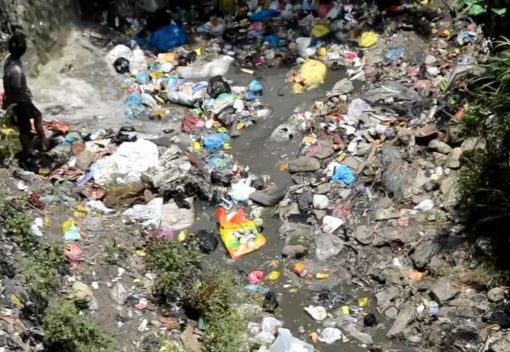 As Malaysians, we are blessed to live in a country that's filled with such natural beauty. But that doesn't mean that we should treat the natural environment like our personal garbage bin!
Whether you're visiting the rivers of Selangor or the islands of Terangganu, always remember to leave the wilderness as clean and pristine as when you found it. After all, each and every one of us has a duty to preserve and protect our natural habitats for the generations to come. A little bit of responsibility today can make all the difference tomorrow.