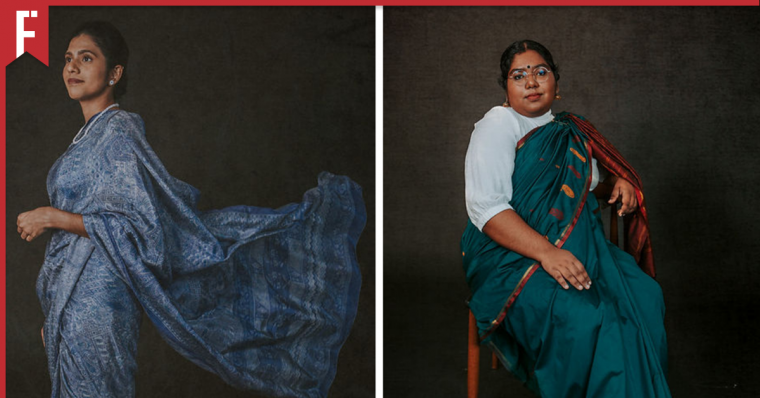 NOTE: This article was updated to include credits to Ramya Gopal, the socio-cultural consultant for this project. The Tamil community was also specifically highlighted in the article's headline and earlier sections with the intention of shedding more light on a community that is disproportionately marginalised in Malaysia.
Have you ever felt like you've never truly belonged anywhere — a mere spectator in life? Pretty existential question, I know.
What I mean is, have you ever walked into any public space and immediately felt fully aware that you were the only person of your ethnicity in said space? That you don't feel entirely included in some ways because of your culture?
As someone who has almost always been the only (visible) woman of South Indian descent in the room, I'd say it never gets entirely comfortable, but it's just something you get used to over time.
In retrospect, though, especially regarding my teenage years, I often felt like I had to dilute certain aspects of myself to be seen as palatable to other people who just couldn't "get" my culture.
I felt that if I showed too much of my culture, my peers would be "weirded out". Because where I grew up, I was quite literally the only South Indian girl most of my peers knew at the time, and some of them didn't know how to really interact with me because of my identity.
So, what do kids do when they encounter a culture they're unfamiliar with? Well, they either get curious and ask questions, or they make fun of it. You can take a wild guess as to which approach I had the misfortune of being faced with lah.
It's no wonder I was afraid of embracing my culture for quite a while, and to be frank, I still grapple with how much of my culture I feel safe to express in public. Questions like "Would it be too over-the-top to wear traditional clothes to this event?" or "If I wear my hair this way, will people look at me one-kind?" will often pop into my mind.
Now, imagine experiencing years of this, and suddenly stepping into a room filled with stunning portraits of intelligent, bold and unapologetic women who look and dress like you.
A Labour of Love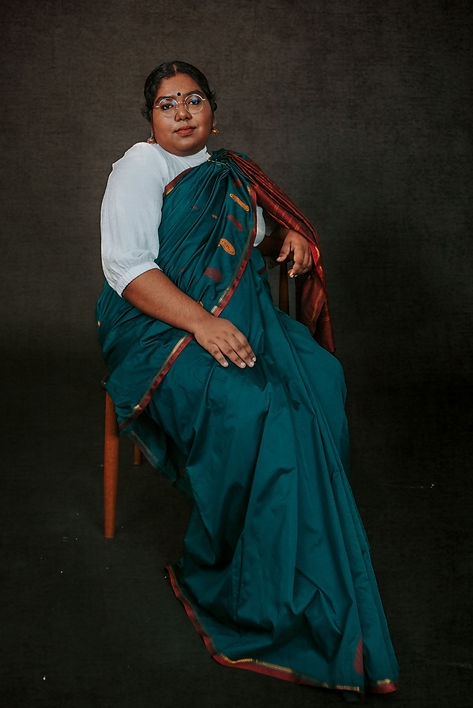 Feeling something that I can only describe as a sense of "fullness", I turned to my friend and asked, "So this is what it's supposed to feel like to not be the only Indian girl in the room?". That was my first reaction when I attended "I'm Every Woman", an exhibition at Exposure+ Photo.
A passion project by Vaneesha Krishnasamy, the only visible Tamil woman photographer among 11 Malaysians shortlisted in Exposure+'s national-level photo exhibition, "I'm Every Woman" is a labour of love honoring the Dravidian — especially Tamil — women of yesterday and today.
For those unfamiliar with the term, Dravidians are an ethnolinguistic group originating from South Asia. Dravidians predominantly speak any of the Dravidian languages — Telugu, Tamil, Malayalam and Kannada, and form a significant proportion of Malaysia's South Asian community.
Utilising a team of 25 to 30 volunteers featuring 11 women and femme-presenting individuals recruited via Instagram, this project is a celebration of Tamil and Dravidian influence across a variety of industries. Vaneesha in particular emphasised the invaluable contributions of Ramya Gopal, the socio-cultural consultant of this project.
From STEM, education and mental health, to grassroots activism, music, photojournalism and more, this exhibition pays tribute to the Tamil and Dravidian women who paved the way in these industries, and the women of today who carry on their legacies.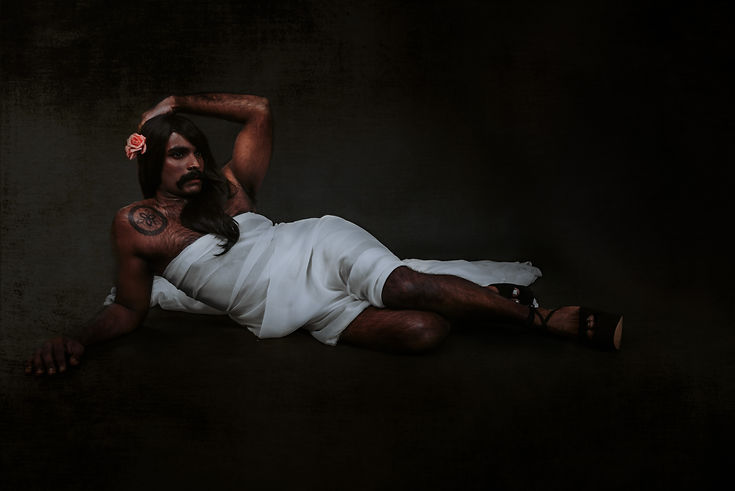 As I walked through the space, admiring each carefully crafted image and their respective descriptions displayed before me, I realised that I barely knew most of the women they were paying tribute to — many who were vital to Malaysia's culture and history. Seriously, where are these women in our history books?
Each portrait expertly highlights the natural beauty of its subjects, and one refreshing aspect I noticed was the artful lighting used in capturing these women. The lighting not only complements their brown and dark skin tones but also gives the images a level of depth that perfectly reflects the impact these inspiring women have on the community.
It debunks the myth that dark skin tones are "harder to photograph" — a subtle but effective message to the local media industry that there isn't really any reason to overlook dark-skinned people when it comes to representation.
Featuring limited props with a simple dark backdrop, each subject was made the sole focus of their respective portraits. Posing proudly, every individual featured in this project unapologetically took up space — a statement that Vaneesha hopes inspires other Dravidian women in Malaysia to do the same.
Art is Advocacy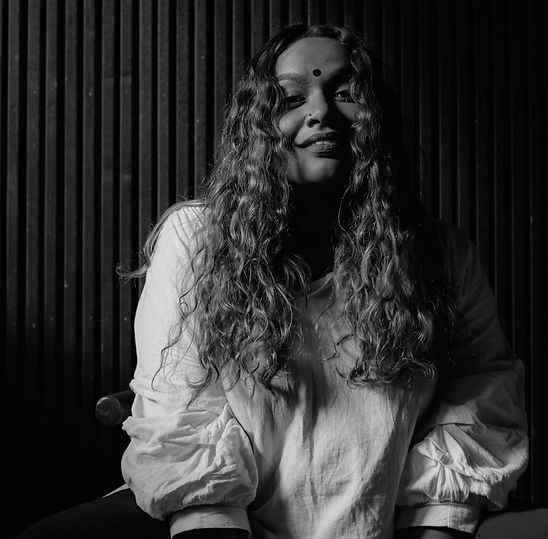 It's a bold choice to so visibly display portraits of only Malaysian women of Dravidian descent in a single exhibition, but the team behind this project made it a point to do so. Speaking to attendees on the exhibition's first day, Vaneesha explained why she and her collaborators chose to highlight this community in an art space.
"Art is advocacy. We can continue to use art as a medium to create safe spaces for our community and share experiences to feel like we're in this together."
"The local art industry needs to do better to make space for us. I consider myself privileged because I speak English, but many in my community do not, therefore they're unable to access [opportunities in the industry]."
Vaneesha hopes this project encourages more Dravidian, and especially Tamil, women to come forward, take up space and express themselves without fear, adding,
"It takes everyone to make space for Tamil women, and to Tamil women, I say, 'Take up space'! If you're a Tamil woman in Malaysia who wants to make art, work with me. Don't be afraid to take up space."
The young photographer also expressed her immense gratitude to every single individual who contributed their time and effort to make this project come to life. It is indeed a feat to be proud of and goes to show just how much our community can achieve when we come together.
Celebrating Heritage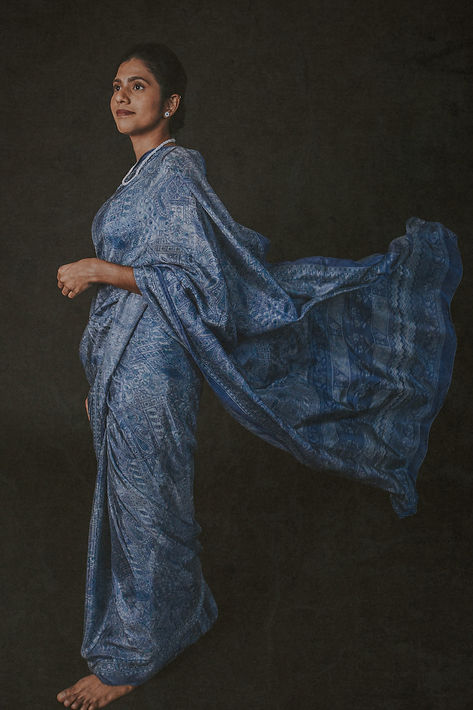 This curated series of portraits is a testament to Tamil and Dravidian women in all our glory. It's a celebration of our culture, our pain, our joy, our past and all that we hope to be in the future.
An excerpt from the exhibition's press release explains one of its objectives, which reads:
"To remind Dravidian women of today that our very wake of Dravidian women in a world that oftentimes condemns our existence, and all that we do to challenge its conditioning of it, means something, and will continue to hold meaning for the generations to come."
"I'm Every Woman" goes to show that while it is a struggle for many of us, especially in the Tamil community, to be seen and heard in Malaysia, we will always belong to our community, and that sense of belonging is what helps liberate us.
As a Malaysian Dravidian woman of Tamil-Malayali descent myself, I'd say this exhibition's intended message resonated with me on a much deeper level than I had expected.
It's a quiet, but constant battle trying to navigate a world that doesn't feel like it's built for you, and it gets demotivating thinking you can't make a significant impact as a minority.
However, I feel myself growing more into my identity as a Dravidian woman every day, and I realise that embracing my roots is what will empower me to take up space in this world as I embark on the path forged by the phenomenal Dravidian women who came before me.
If you're interested to check out "I'm Every Woman" and learn something new, here's where you can view this exhibition among other works at Exposure+ Photo:
Exhibition: I'm Every Woman at Exposure+ Photo

Venue: GMBB, Jalan Robertson, Bukit Bintang, 50150 Kuala Lumpur

Dates: 26th February – 13th March 2022

Entry: FREE
With International Women's Day just around the corner, we should not only celebrate women in all their diversity, but also recognise how we can do better, from representing women of different backgrounds to having more open conversations about our bodies and sexual health:
Why Are M'sians So Private About Knowing Your Privates?