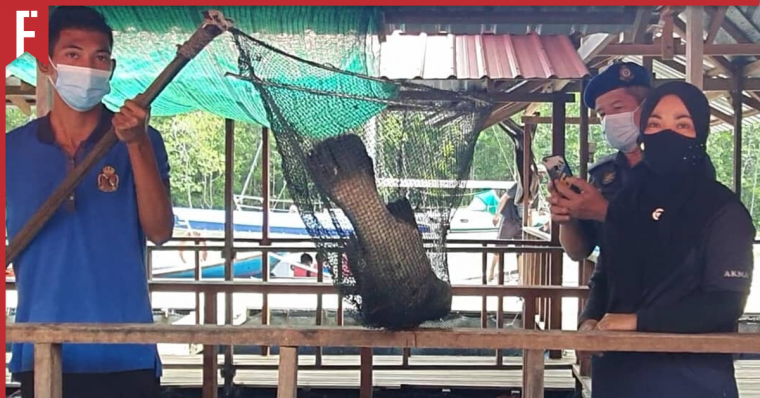 Now that (almost) all of us have gotten vaccinated, many Malaysians are eager to go out and do all the things that we couldn't do during all those months in lockdown. This means shopping, exploring and most importantly, eating.
For better or worse, we Malaysians are known for our love of good food. Whether you're into trendy new Insta-worthy dishes or the nostalgic taste of traditional food, many of us are willing to splurge a little when it comes to our favourite meals.
But how many of us would be willing to sit down for a dinner that costs more than a month of minimum wage?
It Started Out With a Fish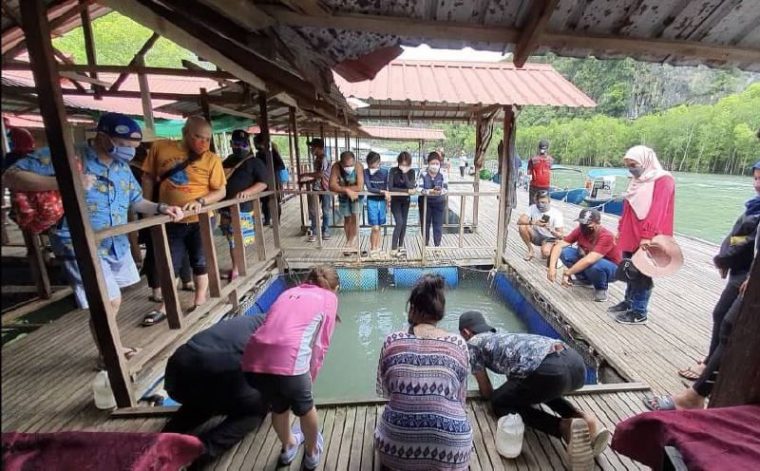 Mohd Faris Zulkarnain was one of the many Malaysians who decided to take a Langkawi vacation after the travel restrictions were relaxed. However, what should have been a relaxing trip turned into a financial nightmare after he bit off more than he could chew — literally.
According to his Facebook post, here's what happened;
On 3 November, Faris and friends went to have lunch at a local restaurant called Restoran Terapung Sas Rimba. The group of seven originally planned to order two whole sea bass, but ended up ordering only one.
Perhaps they should have taken the restaurant's response as a warning sign.
"One of the restaurant's staff came out to double confirm the fish we'd ordered," Faris wrote. "When we asked about the size, she gestured with her hands. It seemed a little bigger than the normal siakap that we were used to eating, so we agreed to just get one."
As it turned out, the fish that Faris had chosen was more than just "a little bigger" — it weighed a total of 7.48kg!
To put things in perspective, it was so large that the chef had to split it up into five separate plates in order to serve it.
"I told them this is not for seven people but for 30 people to eat. At that moment, I expected that it would be expensive," he said.
Unfortunately for Faris, the bill would turn out to be a lot pricier than expected.
How Did It End Up Like This?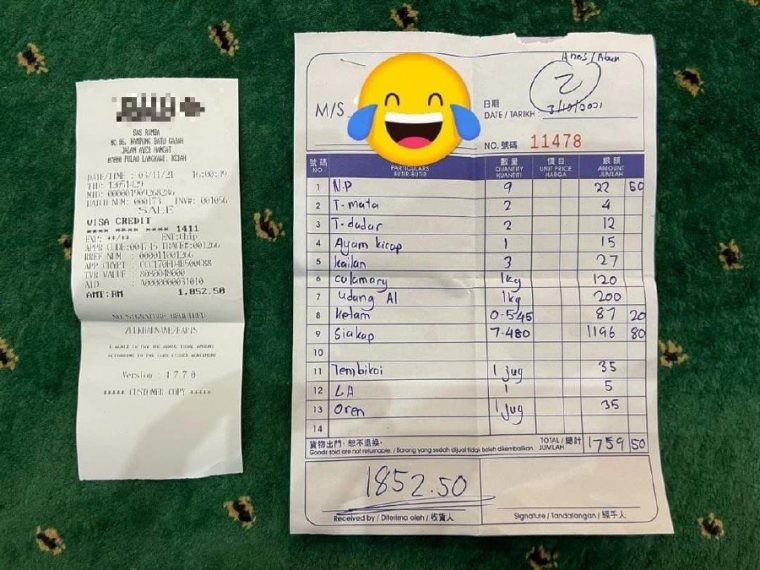 The final bill: RM1,852.50
The fish alone costed RM1,196, but Faris' group had also ordered other expensive items including prawns (RM200), calamari (RM120), crab (RM87.20), kailan (RM27) and a jug of watermelon juice (RM35).
Needless to say, Faris was not happy.
"I was shocked upon seeing my bill ― I wanted to pay using my credit card but there was a five per cent surcharge," he said. He added that he wasn't the only one who'd had to pay more than expected.
"I noticed that other customers behind me also appeared stunned. There were only two of them but they were charged RM755."
On the face of it, the whole situation seems rather absurd. After all, who would pay over RM1,000 just for a fish?
However, after Faris' Facebook post blew up, a new post emerged to show the restaurant owner's perspective on the situation.
It Was Only a Fish, It Was Only a Fish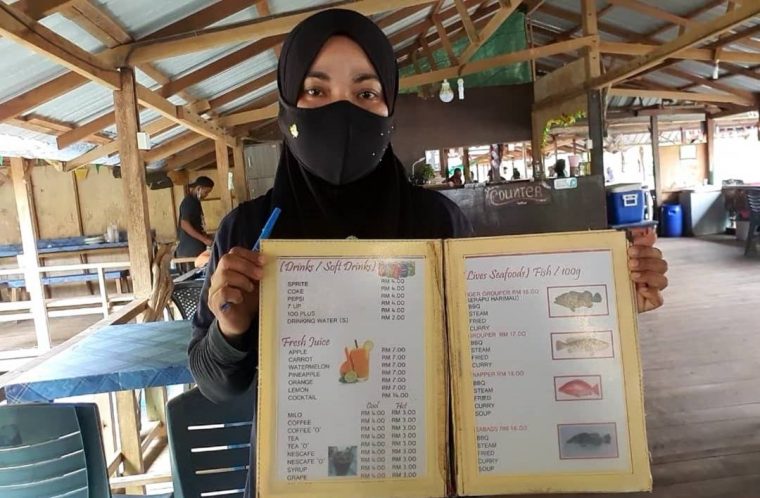 "I specifically explained to the customer that the 7.48kg fish was actually not for sale as it was meant to be displayed to the customers," explained restauranteur Norasyikin Musa in an interview with the New Straits Times. She said that she was the one who'd taken the group's order.
Despite her suggestions, Faris and his friends weren't interested in viewing the fish that they ordered before it was sent to the kitchen.
"I also repeated many times to him that the fish (that he picked) was huge," she said.

"I had even suggested to the customer to pick other types of fish such as siakap merah (red barramundi) or kerapu (grouper) weighing between 1kg and 1.5kg which was more suited for customers."
Norasyikin argued against Faris' claim of an extra five percent charge for using a credit card.
"Actually, the cost of their lunch was separated into two receipts; RM1,759.50 and RM93. But the customer had only uploaded one of them," she said.
She also denied claims that her restaurant had deliberately chosen to serve an oversized fish to gain a higher profit.
"We have been in business for eight years and my staff and I had never insisted that our customers pick oversized fish for their dish," she insisted, adding that the price range of the fish that's served at the restaurant was clearly stated on the menu.
So how did Faris' bill become so huge?
Let's Do Some Calculations
According to the restaurant's menu, the price of siakap is RM16 per 100 grams.
1,000g = 1kg.
Therefore, the price of 1kg of siakap is RM16 x 10 = RM160
Faris' fish was 7.48kg, which means that the price of his fish would be RM160 x 7.48 = RM1,196.80.
The price of the fish shown on his bill: RM1,196.80.
So yeah. Not sure about the other items on Faris' receipt, but the fish price does actually seem accurate.
The Aftermath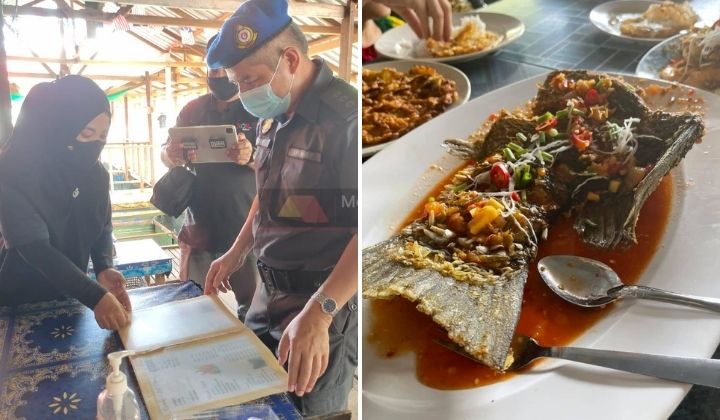 Faris' viral post has drawn the attention of the authorities.
Specifically, the Domestic Trade and Consumer Affairs Ministry (KPDNHEP), which issued a notice to the restaurant under the Price Control and Anti-Profiteering Act 2011 (PCAPA).
"We will give them five days to explain several matters pertaining to the cost of the fish and other food sold at the restaurant," said the ministry's Kedah Enforcement Chief Mohd Shahran Mohd Arshad.
"At this point in time we cannot say (if the restaurant) is in the wrong or not. Once we receive their response, we will carry out a detailed analysis of their costs to determine whether there was an unreasonable increase in prices."
Several other groups have also urged consumers with any similar experiences to lodge a complaint directly to the ministry so that it can be investigated properly instead of simply posting about it on social media.
Kedah Consumers Association (CAKE) Secretary Mohd Yusrizal Yusoff suggested that this incident could have been caused by a miscommunication between the parties involved.
"We do not know if the seller has displayed the price sign," he said. "If there is no price sign, action can be taken. However, if the live siakap fish was only meant to be for display, then the seller should have insisted to the consumer that it was not for sale."
How To Avoid Getting Stuck With an Oversized Bill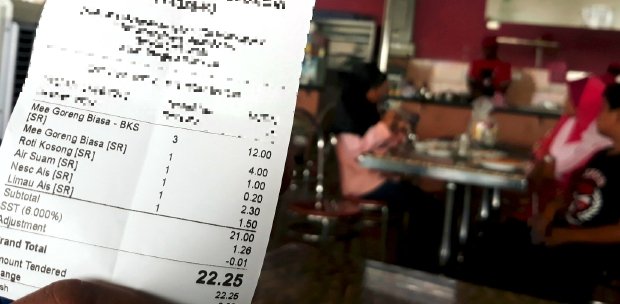 While the investigation is still ongoing, the effects of this incident are worrying for many Langkawi locals.
On 6 November 2021, Langkawi Businesses Association Deputy President Datuk Issac Alexander urged tourists to work with local travel agents to avoid getting cheated or misled by profiteers.
"It can be misleading if the consumer is not well informed," he said. "Miscommunication tends to happen when, at times, the seller is amenable to bargaining, whereas the consumer may be ill informed when seeking for a good deal."
For those who are worried about landing in a similar situation, here are a few tips to keep in mind:
Tip #1: Look For The Price Tag
Watch out for any restaurants or vendors that don't have their prices clearly written anywhere. They might be breaking the law!
Under the PCAPA, a shopkeeper MUST clearly display the prices of their goods. This doesn't just apply to restaurants and food vendors. The Price Control Order (Indication of Price by Retailer) 1993 also directs "retailers" such as sundry shops, wet markets, hypermarkets, kiosks, etc. to use price tags, which must also be clearly visible to customers.
Tip #2: Confirm the Price Beforehand
In some places, you might get quoted a price only after you've taken the food. It can be hard to protest in that kind of situation — after all, you've already started eating!
The best way to avoid this is to simply ask the price before you start eating. Don't wait until you're done to start complaining about how much you have to pay.
Tip #3: File An Official Complaint
If you feel that you've been overcharged by a profiteer, your first instinct might be to blast it out on social media. Unfortunately, while it worked for Faris, not every post goes viral.
For better results, you should exercise your rights as a consumer and submit a complaint directly to KPDNHEP. You can do it online or call their toll-free number (1-800-886-800).
Know Your Rights, But Practice Common Sense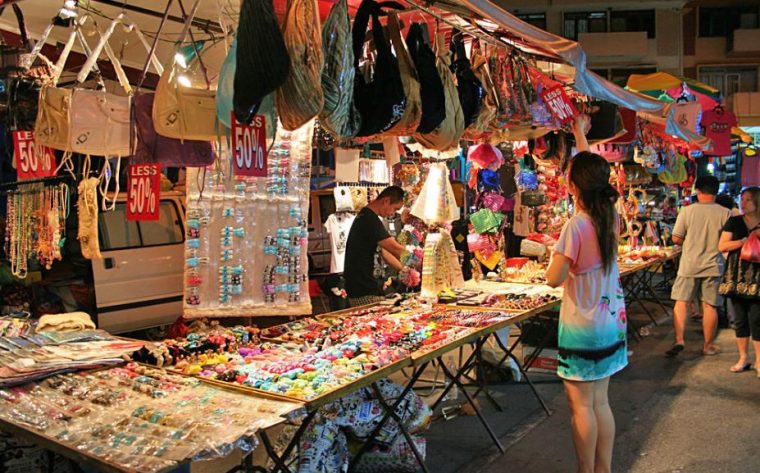 I know that we're all eager to go out and about again, but that's no excuse for being careless. Whether you plan to travel overseas or explore all the wonderful attractions right here in Malaysia, it's important to remain vigilant in order to avoid being taken advantage of.
That said, with the easing of travel restrictions, now is a great time to plan out your next vacation. If you're having problems deciding where to go, don't worry. We've got you covered.
To find out more about some of the best local holiday destinations, be sure to check out:
9 Must-Visit Places Now That You're Fully Vaccinated