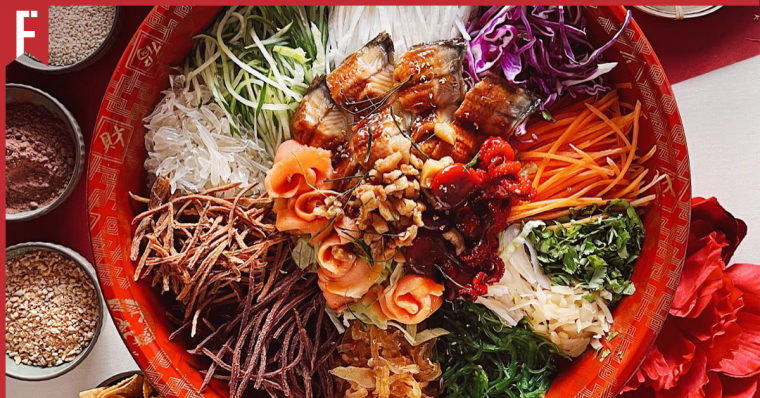 I remember my first Yee Sang.
It was back when I was… what, 16, 17? For the first time, my family let me join the "grown up" table during one of our CNY family dinners. We had steamboat, beer… and a really big plate right in the middle of the table absolutely covered in… stuff.
I reached out to try some and immediately got my hand smacked by my auntie. "Wait first, lah!" she ordered. "We need to toss together!"
To be honest, I had no idea what was going on. I'd never had Yee Sang before — my family hadn't included any in our reunion dinner until that year, so it was a new experience for all of us. After all the ingredients were ready, we all stretched out our chopsticks and began the tossing.
It was loud, it was messy, it was… honestly quite fun.
Since then, my family has done a Yee Sang at least once every CNY. Sometimes it's a big, lavish affair. Other times, it's a small, humble home-made version. But either way, our CNY just wouldn't feel right without it.
But What IS Yee Sang, Anyway?
Whether we call it Yee Sang, Lou Sang, Yu Sheng, Lou Hei or even "overpriced salad", Yee Sang is a Cantonese-style raw fish salad. You take raw fish, shredded vegetables and a variety of sauces and condiments and more or less toss everything in together.
If you prefer a vegetarian version, you can simply replace the fish with tofu.
Despite being considered a traditional CNY dish, Yee Sang isn't actually that old! It's believed that the first Yee Sang was created in the 1940s in Seremban by a man named Loke Ching Fatt.
As a restaurant owner, Fatt was inspired to create his own version of a traditional Chinese dish called Yu Sheng. Using around 30 ingredients, Fatt's Yee Sang (called "increase in abundance") proved to be a big hit. The rest, as they say, is history.
Finding the Best Yee Sang
To help you prepare the perfect reunion dinner for CNY 2022, we've put together this list of the seven best Yee Sang in KL and Selangor. Whether you like your Yee Sang simple, indulgent or unique, you're sure to find something here that's perfect for your needs!
1) Salad Atelier: For Those on a Tight Budget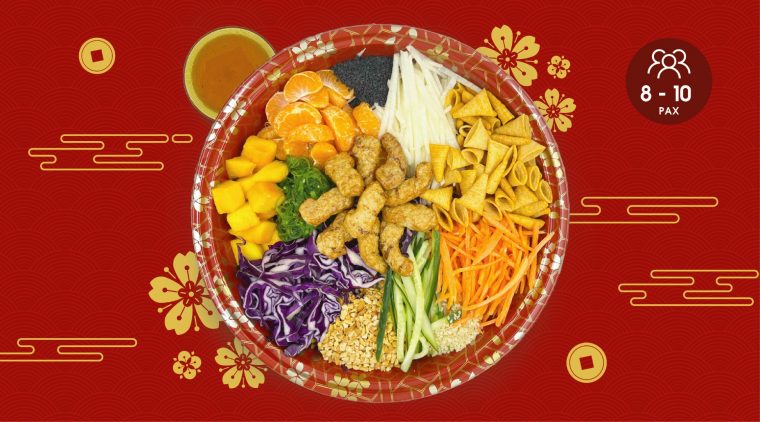 Looking for something that's delicious yet affordable? Salad Atelier offers two different options (Meatless Yee Sang and Salmon Yee Sang) that are great for any humble stay-at-home CNY celebrations. Each of their Yee Sang sets are available in three sizes: personal, 4-6 pax and 8-10 pax.
Address: Any Salad Atelier branch

Website: Salad Atelier

Price: From RM26.42
2) Sheraton Petaling Jaya Hotel: For Those in a Hurry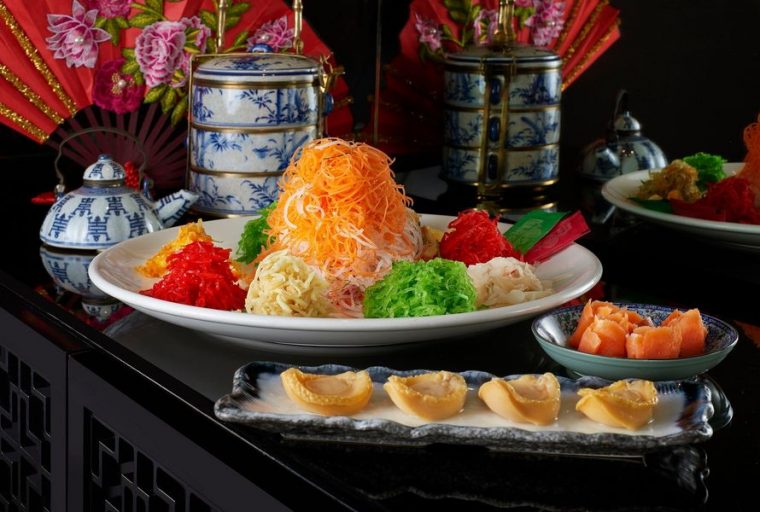 Oh no! It's almost CNY and you've forgotten to order your Yee Sang! Fortunately, Sheraton Petaling Jaya Hotel is offering both delivery and takeaway, allowing you to enjoy your Yee Sang order in as little as two hours after placing the order.
They have several options available, including both Fresh Fruit Yee Sang and Traditional Yee Sang. Each Yee Sang comes in two sizes: small (suitable for 5-6 pax) or large (suitable for up to 10 pax).
Address: Jalan Utara C, Petaling Jaya 46200 Malaysia

Website: Sheraton Petaling Jaya Hotel

Price: From RM108.00
3) Maria's SteakCafe: For Those Who Like Beef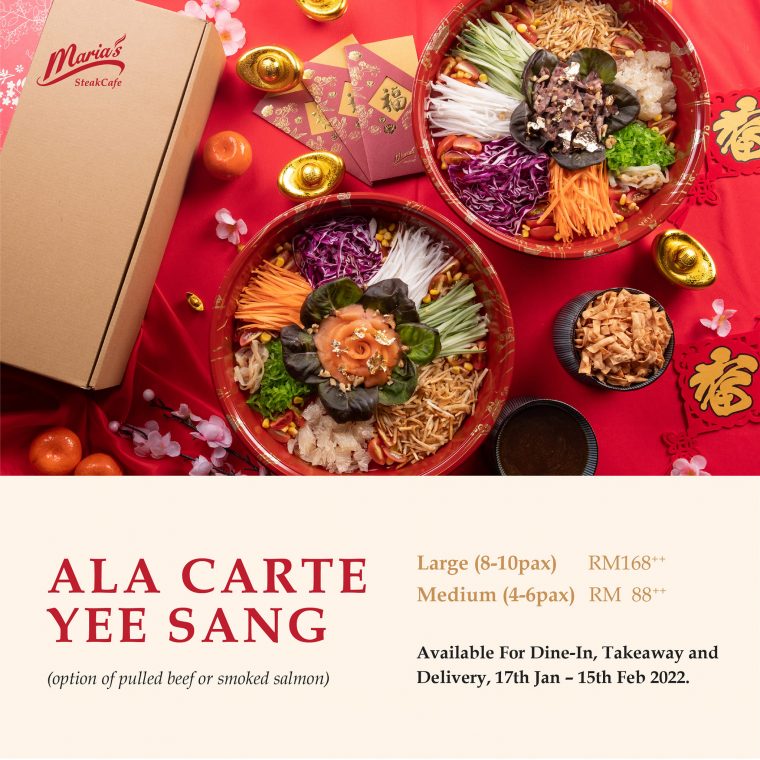 Who says that a Yee Sang has to be fish? You can enjoy a Yee Sang unlike any other at Maria's SteakCafe. Available for dine-in, delivery and takeaway, the Pulled Beef Yee Sang is available in both medium (4-6 pax) and large (8-10 pax) sizes.
Don't worry, there's also a a Smoked Salmon Yee Sang option for those who prefer a more traditional taste.
Address: Maria's Signature Suria KLCC, Lot 157, First Floor, Suria KLCC Shopping Center, Jalan Ampang, 50088 Kuala Lumpur

Website: Maria's SteakCafe

Price: From RM88
4) Durian Mama: For Durian Fans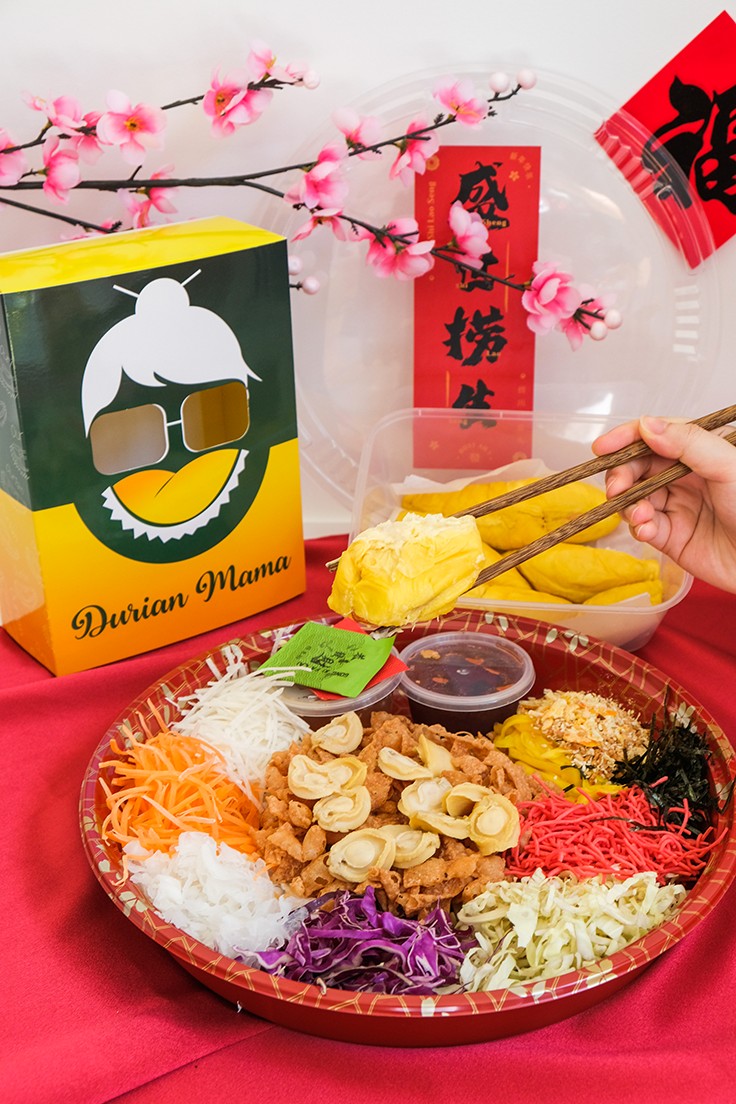 Your CNY will never be the same again. If Beef Yee Sang is still not unique enough for you, how about durian?
No, I'm not joking.
Try out Durian Mama's special Durian Yee Sang today to enjoy the delicious taste of Musang King durian combined with Yee Sang. I guarantee you won't forget it!
Address: N/A (this is an online shop, so they don't have an address)

Website: Durian Mama

Price: From RM239.00
5) Forebidden: For Those Who Want LOTS of Ingredients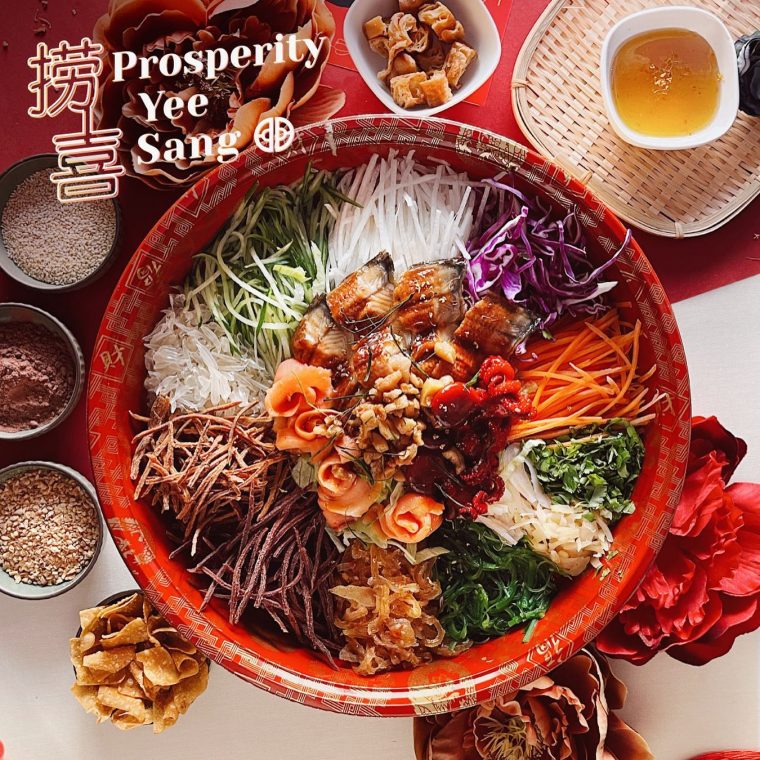 When it comes to dishes like Yee Sang, sometimes it can be hard to decide what you want to get. Well, with Forebidden's Prosperity Yee Sang, you can enjoy it all! Made with over 28 fresh, homemade ingredients, this spectacular Yee Sang contains everything including smoked salmon, unagi, chuka idako (baby octopus), chuka kurage (jellyfish) and many, many more.
Address: D7-10-G, Dana 1 Commercial Centre, Jalan PJU 1A/46, Ara Damansara 47301 Petaling Jaya, Selangor, Malaysia

Website: Forebidden

Price: From RM128.00
6) Eyuzu Japanese Cuisine: For Those Who Like Japanese-style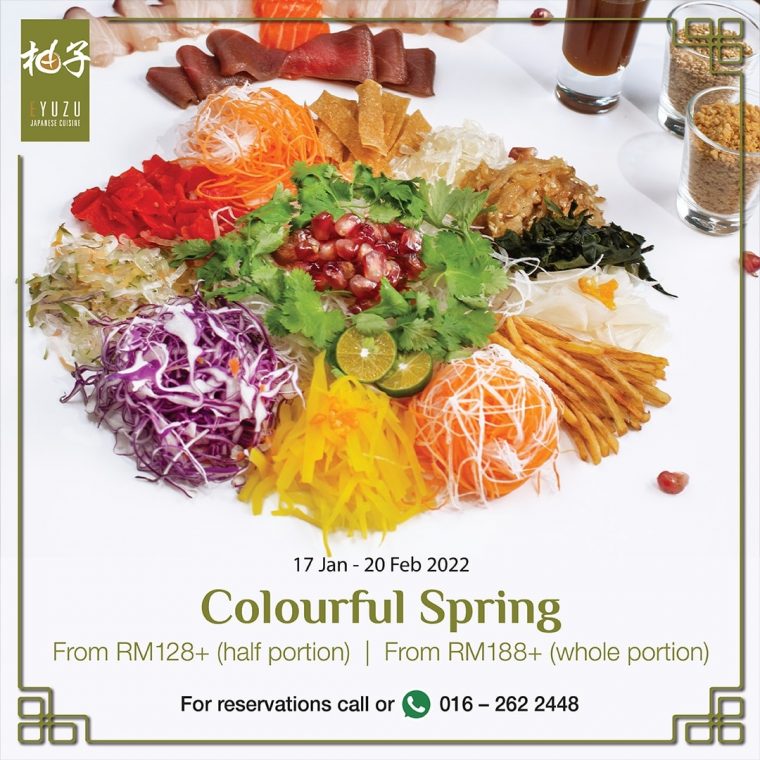 Rejoice, Japanophiles! Now you can experience the Japanese version of Chinese Yee Sang courtesy of Eyuzu Japanese Cuisine at Eastin Hotel Kuala Lumpur.
This year, they're introducing Colourful Spring, a bright and vibrant Yee Sang set served with sashimi salad and aromatic Japanese Yuzu Citrus Sauce.
Address: Pusat Dagang, 13, Jalan 16/11, Seksyen 16, 46350 Petaling Jaya, Selangor

Website: Eyuzu Japanese Cuisine (Klook)

Price: From RM128.00
7) An Viet: For Those Who Like Vietnamese-style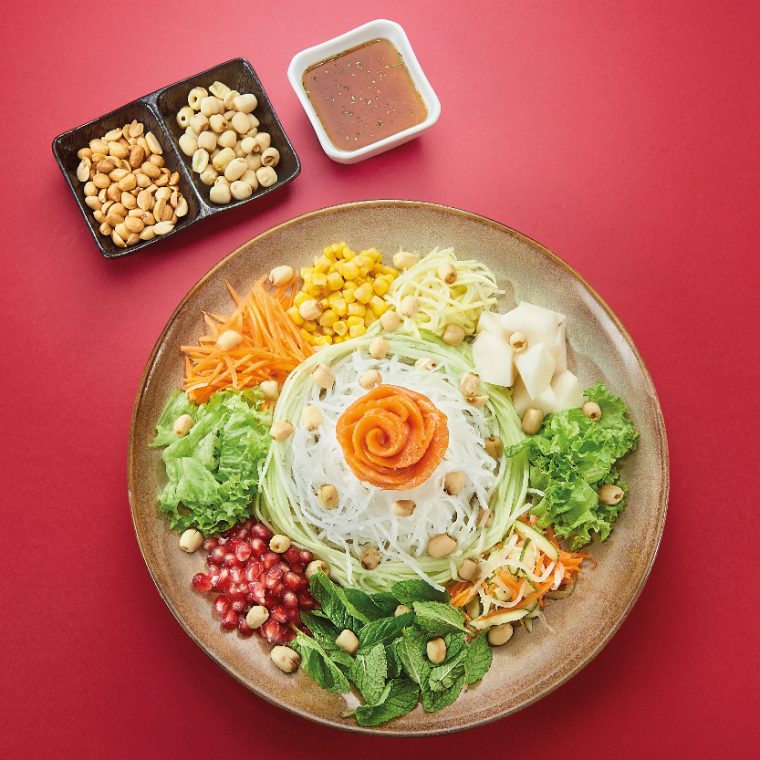 It's not just the Japanese getting in on the Yee Sang trend. Now you can even try a Vietnamese-style Yee Sang dish thanks to An Viet. Designed for up to six people, the Crunchy Lotus Seed Yee Sang is made from 100% natural fruits and vegetables — no preservatives or additives here!
Address: LG203B, The Gardens Mall, Lingkaran Syed Putra, Mid Valley City, 59200 Kuala Lumpur

Website: An Viet

Price: From RM68.80
8) Copper Mansion Group: For Those Who Want a Truly Traditional Experience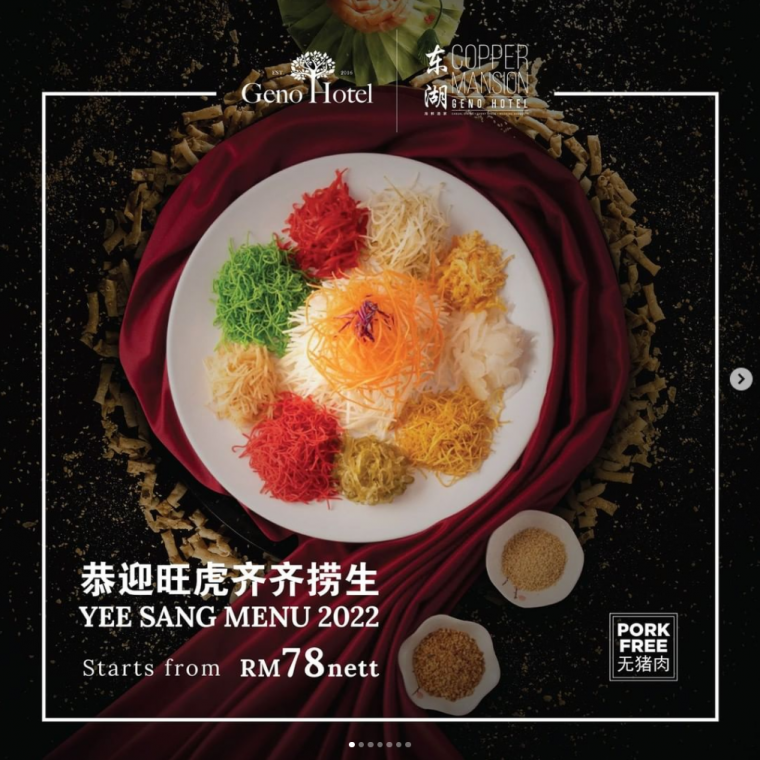 With no less than three established restaurants in PJ, Subang Jaya and Shah Alam, the Copper Mansion is a seafood restaurant that promises the ultimate dining experience. This CNY, they're offering Prosperity Yee Sang and Premium Yee Sang platters containing premium ingredients such as ice plant, baby octopus, baby abalone, lobster, superior 10 head abalone and more!
Address: 18B, Jalan 51a/223, Seksyen 51a Petaling Jaya, 46100, Selangor

Website: Copper Mansion

Price: From RM88.00
Wishing You A Healthy and Prosperous Year of the Tiger!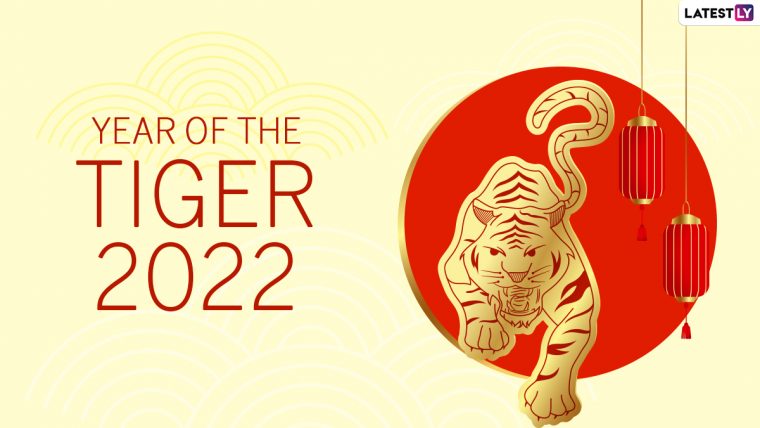 As we prepare to celebrate CNY 2022, I'd just like to wish everyone a happy and prosperous new year. May you be ready to face the challenges ahead!
Buuuut if you're still a little worried, here's a sneak peak at what kind of challenges you might be facing in the year to come:
Year of the Water Tiger: What Does 2022 Have in Store For You?