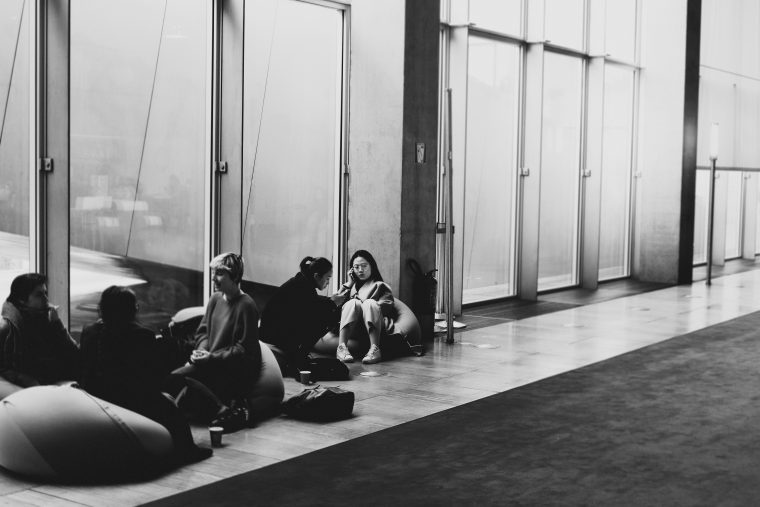 How many times have you ever been in a conversation about human rights (or more specifically women's rights) and then the word feminism pops up?
Often considered the dealbreaker by some, the subject of feminism will either persuade you to proceed with caution or just head for the door, vowing never to return.
But aren't we fighting for equality for all genders, colours and creed? Why the cold treatment then?
The Rational Perspective
You see, when someone's talking about equal rights for women, it's not always a topic about feminism. It's a responsibility given to each of us, to challenge stereotypes and move away from the old stigma.
Some may choose to ignore, to not see the problem. Women are working right? They can drive, they can vote. So what's there to worry about?
You may say that we're a progressive nation, that we have come so far but in an Asian country like ours, this shying away from acknowledging total equality comes from a deep-rooted foundation called home.
A Room for Improvement Back Home
A study in September 2019, published in The Star reported that during festive seasons, Asian homes will still have the women doing most of the cleaning and cooking while the men are out in the living room, entertaining guests.
The same study done by TalentCorp found that this misconception of mindset is so ingrained in us that it's unintentionally carried out into the world. Working females, for example, are considered more committed to family than work, especially those who are mothers.
It showed that this then penalises women, resulting in companies assuming they won't reach peak professional potential. Because women employees would need to go home to fetch kids, leave early to cook, take the occasional sick leave.
The solution? Hire men instead.
Of course it doesn't help that the latest figure for Women's Participation in Labour Force is still stagnant at 39% for a few years now.
So for this year's International Women's Day, we scoured throughout the nation to seek opinions from women to get some insights. Women of different backgrounds, career paths, personal passions, hopes and dreams.
The theme this year is Each for Equal. Let's see if we can find it.
1) Esther Daniel & The Neverending Journey to Self-Discovery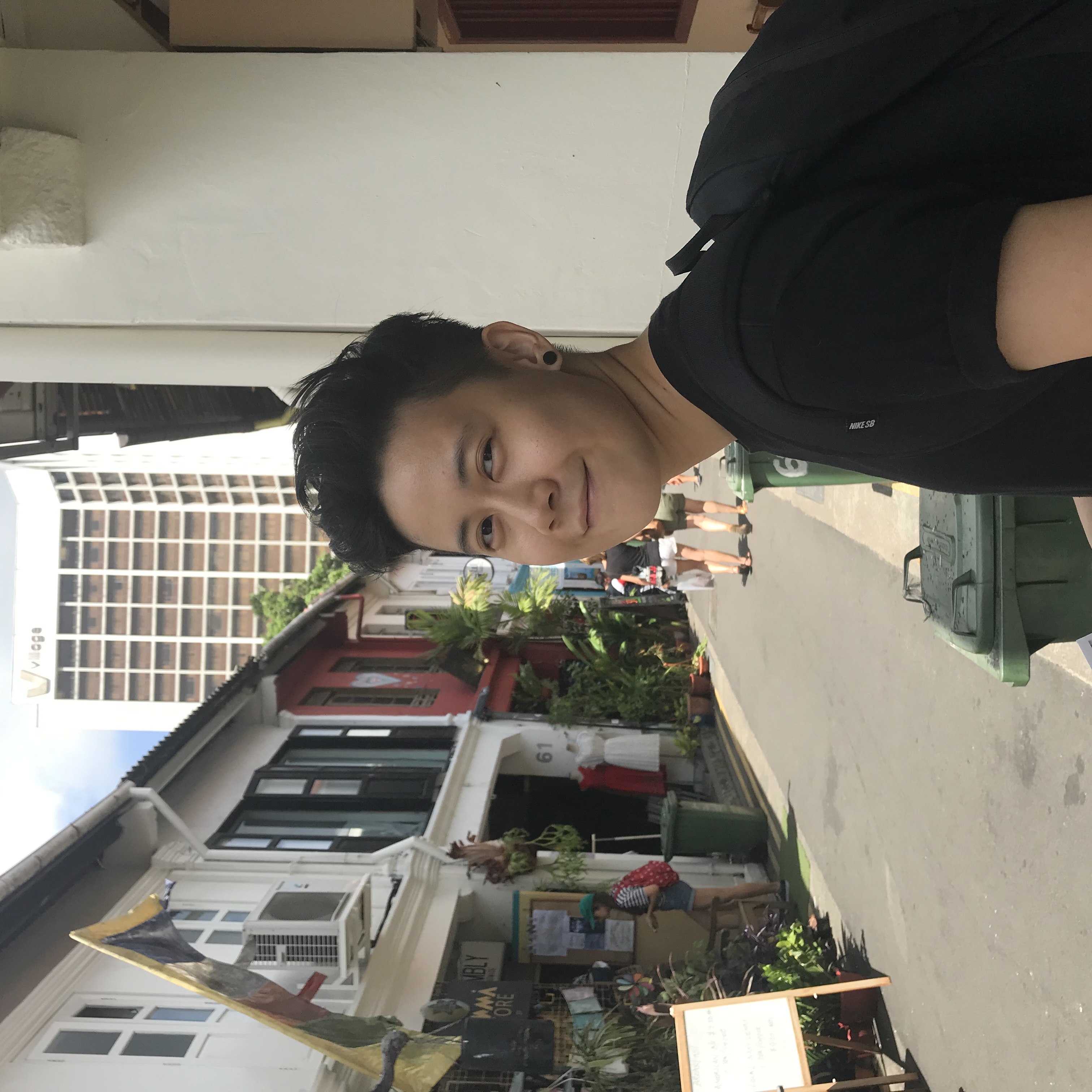 A mid-twenties, Miri-born Motion Graphic Artist in Petaling Jaya, Esther actually has a composed, soft-spoken persona despite her boyish looks. When asked about the existence of gender equality around her, she responded with a neutral answer, telling us that equal treatment exists. Just that it needs more work.
Fortunately never had to go through any harrowing stereotypical treatment, she does recall a friend during an interview being turned away simply because the job is too tough for her, a woman. It's ill assumptions like this that bends perspectives towards men. But Esther contradicts this by saying that her role model is actually her brother, a man who exemplifies a welcoming trait for accepting everyone wholeheartedly.
If there's ever a situation of gender discrimination, what would Esther do, we asked.
For the 26 year old Sarawakian, her show of power is through her actions, by proving critics wrong. Although it does help, she believes, the right foundation needs to start at home, not school.
2) O Yiky, Where Art Thou?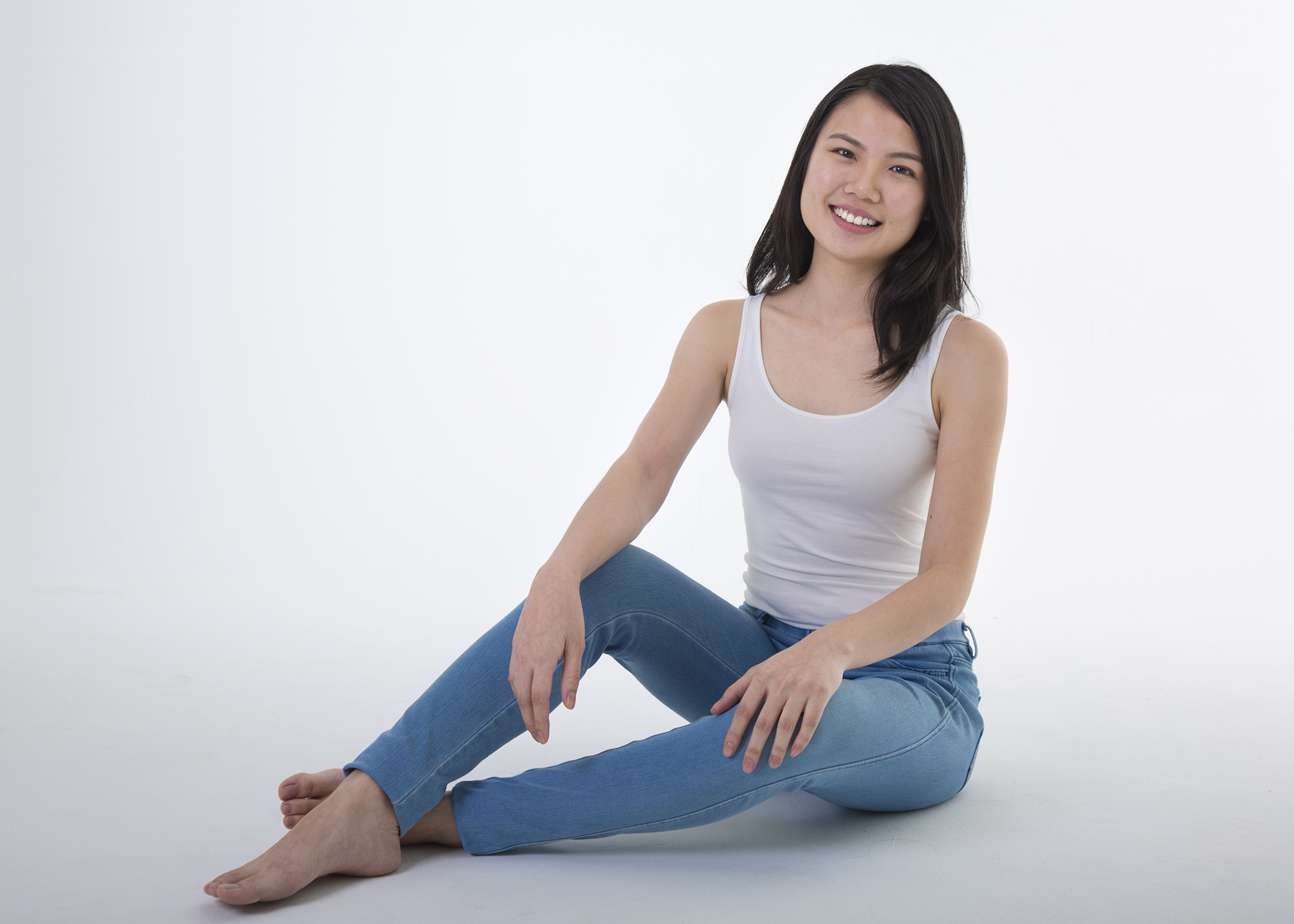 We found Yiky Chew through a short film project back in February. At first glance she portrayed an unassuming character, like a mild-mannered Clark Kent who's about to get lost in the crowd.
And like Clark, the calm and composed Yiky hides a series of alter ego. 23 to be exact. She can be a confused maid in one minute, a puppeteer in another, a plethora of personas, a barrage of emotions. 
A full time screen and theatre actress, the imaginative Yiky however had this to say about gender equality around her, "I don't think equality exists. Gender roles are very ingrained in my immediate environment".
True to an extent, for someone who has been in acting schools and performances here and across the ocean, Yiky senses a sex-specific mentality set in stone. Not just in the acting scene but in every home.
"But men too are held with such expectations. The way I see it, inequality and ill-treatment, it goes both ways. We could be both victim and perpetrator as the line is always a grey area," she responded, recalling a male co-worker who was stripped of his rights due to his gender identity.
Now working on Kenapa Tak Tukar Nama, a short film monodrama, Yiky told has this to say for women out there, still struggling against discrimination, "You are enough. Regardless of what they tell you".
3) Suraya Oh Suraya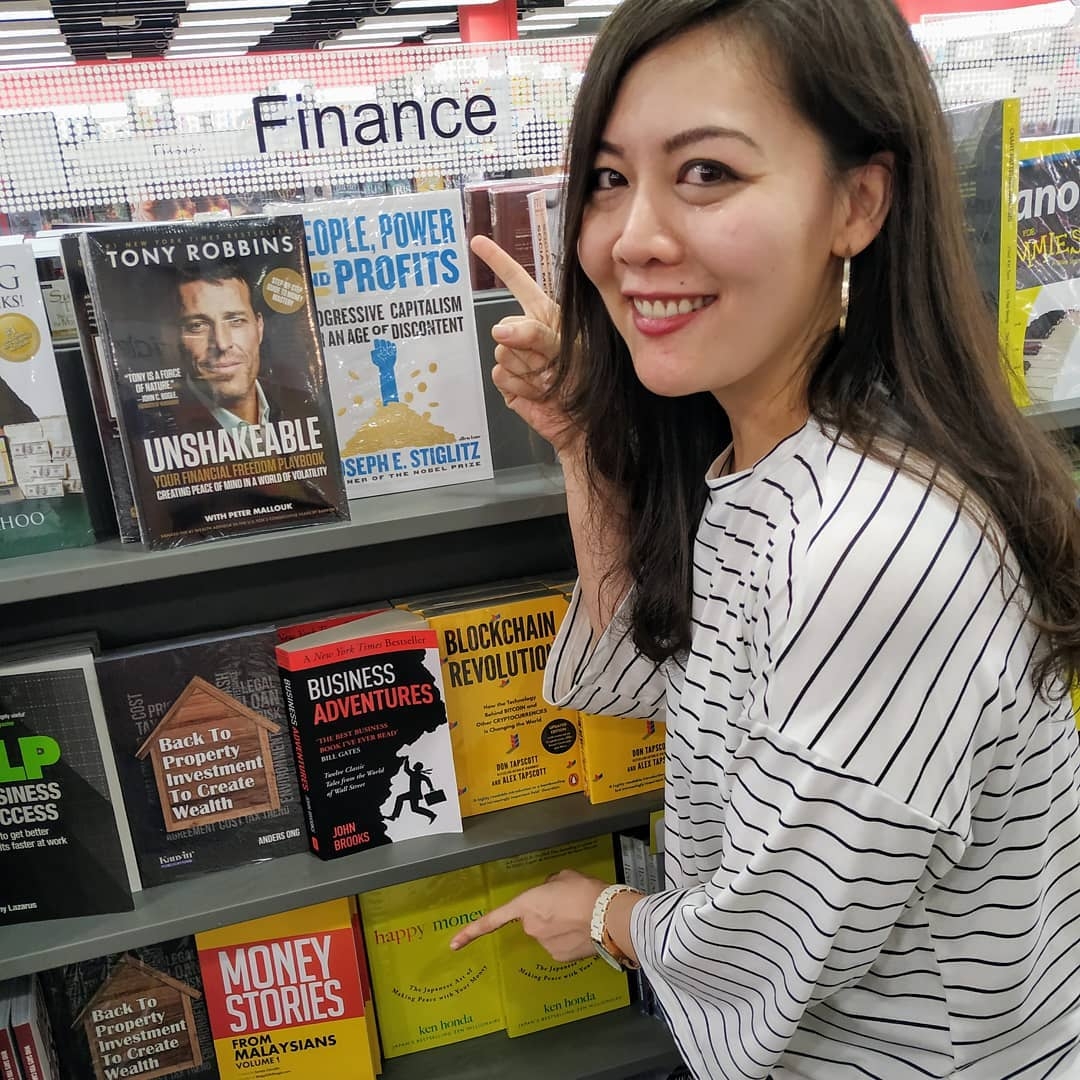 Suraya Zainudin writes for Ringgit Oh Ringgit, a personal finance blog that talks to you like a friend. She shares tips and a piece of advice on what to do (and what not to do) with your money. A pleasant personality liked by most, Suraya however has neutral thoughts on gender equality.
She acknowledges the existence of both equality and inequality and notions that even though she takes comfort in a fairly privileged environment, the cold hard data on women's economic and political participation stops her right at her tracks.
"I'm still unpacking what it means to be strong and empowered therefore I find it hard to name a role model within this context. Then again if you want me to name a few, it would be Michelle Obama and Malala Yousefzai," she responded when asked about her role models.
What if there's an ideal world where equality is never a question and discrimination is distant? 
For Suraya, she believes that human nature is too flawed for us to have that perfect world. She wants women out there to stop being so self-sacrificing, especially when it comes to doing thankless, unnoticed, unpaid care work — either at home or in the workplace.
She continued, "Even though I still struggle with feelings of guilt (the indoctrination runs deep and early), the extra time not doing this work has allowed me to read more books, attend more workshops and networking events, and focus on my own projects".
This is empowerment, according to the writer, speaker and digital marketer. And if there's ever a woman that would help inspire others, it would probably be Suraya Zainudin.
4) From Amanda, with Love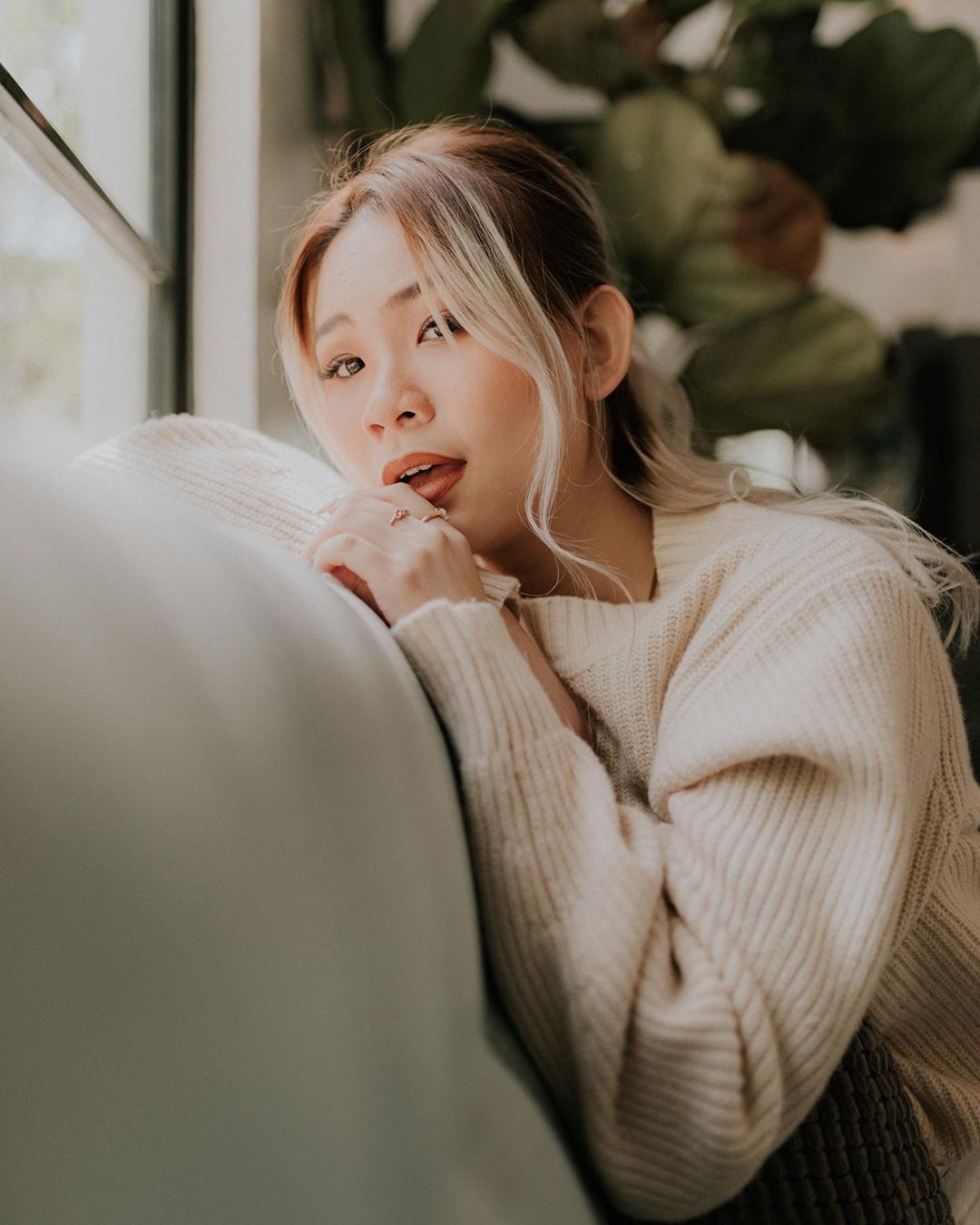 To the women out there who made it, look back at your fellow sisters and teach them your ways.
These words struck us when we spoke to Amanda Lew, a young white collar in the property industry. Take that moniker off and you'd have Amanda Love, a colourful, mid-twenties social media influencer you probably have come across on Instagram.
Okay so she's a star on Instagram. Then what?
Being an influencer, Amanda exercises her social duty to use the social media platform for the greater good. And this is where she excels.
She has been an active voice, providing a safe space for women (and men) to share their thoughts. Her online persona coupled with her 9 to 5 career helps her speak to women who are breaking traditional barriers. Women who challenge discrimination.
"They are pushing gender stereotypes on women. Women in corporate, young mothers, women in fitness, these are my real life testimony that girls, can make it. One similar thing I notice in them – they learn to respect and love themselves," said Amanda.
To her, equality exists but it's far from refinement. Especially when one is coming from a common Asian home with strict rules. The world outside, however, is a bit more cruel.
Amanda recalls the brickbats and banters thrown at her, questioning her level of intelligence purely from the outside.
Of course the most baffling one would be the time when she was considered a bitch, simply for demanding for something to be done. Comparatively, when a man calls for the same competence, it's called empowering.
"Most days I struggle not to offend people simply because being a woman is deemed as an individual who makes emotional decisions, clouded judgement and bossy," she articulated.
There's a perspective she's trying to tell us. That there's a set of stereotypical mentality of how a woman with intelligence should present herself, of how a woman with voice should carry herself, all within the boundaries set by the society. And not an inch beyond that.
5) Cynthia Woon, Keeping Hopes & Dreams Alive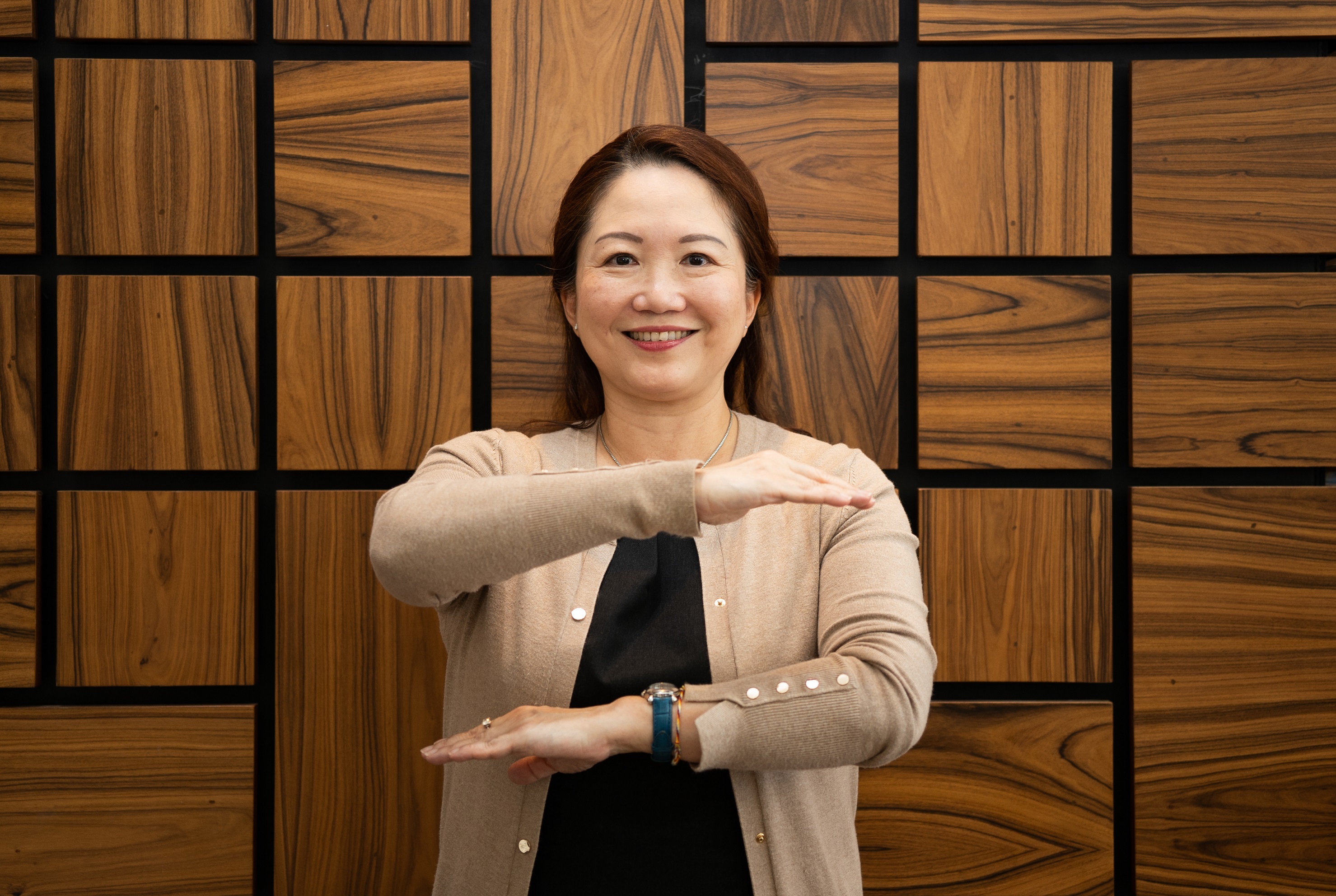 The first time we met Cynthia, we didn't know what to expect since by professional and personal experience, she had the numbers working for her. In fact, her total experience could out maneuver all the candidates we've spoken to, combined.
As the Head of Group Treasury in Kenanga Investment Bank Berhad, we needed to talk to someone like her. We wanted someone to tell us that women were enslaved in the old book, that they were treated merely for a purpose, nothing more. We wanted someone who has seen it all, and lived to tell the tale.
And when we met her, we got a different answer. A pleasant personality despite her textbook profession, Cynthia told us that things were not so bad back in the days, and it's actually not so bad right now.
Growing up in the 80s, the KL-born was treated in an equal manner. A model parentship from a single parent system. At home, everyone gets to decide, and each opinion mattered, boys or girls. And this is the tradition she carries down to her children, all in their 20s.
Admittedly, she didn't have it easy.
Her first banking experience in 1991 as a money broker taught her a lot of things, endurance being one. But from this context, equality was a daily occurance in her work circle. Bosses were supportive, everyone was treated the same.
The same means if you screw up, you get the same bitter end of the bargain, skirts or pants regardless. The norm she says, being a money broker has its own set of rules that go beyond stereotypical discrimination.
What's the difference now and then, we asked her.
"I actually see more female traders in the market, especially in the past few years and the number is still growing. Which is great!" explained Cynthia.
She continued, "I used to see the market flooded with men, as they are thought to be brave enough to take the job, not fearing to break the volatile market. The  women, meanwhile, well let's just say we were the conservative bunch then".
Having said that, however, Cynthia does agree that organisations and companies need to play a bigger role to adapt to changes.
For a young female rookie, things get really tough when you're starting a family. Quality and affordable childcare is still very few and far between. You can't afford all the expensive nurseries, can't exactly bring your kids to work so what do you do?
You resign.
In fact, a study (The Star, Sept 2019) discovered that a significant number of young Malaysian females will leave their career in favour of family commitment, all between their late 20s to early 30s.
"So I personally feel that it's time for change to happen across all industries. It's not entirely impossible since the banking industry has adapted to this change for many years now," Cynthia claimed.
Even though she acknowledges certain levels of discriminations around her, Malaysia overall is still progressing towards a more levelled playing game. Lesser discrimination, more respectful.
Last words, we asked Cynthia.
"The best thing is for all of us to speak up. Don't keep it locked inside because the minute you keep everything inside, it will start to create a cycle of fear that eventually ends with depression," reminded Cynthia.
Malaysia, For the Greater Good
To say that we are not progressing is an understatement. 
The country collectively has recorded good growing figures over the years. We achieved gender parity in education with 63% public university enrolment being women. And out of the 39% women's participation in the workforce, women leadership roles have been increasing gradually, according to Achim Schmille, senior economist for World Bank.
Even the cabinet struck the highest record of women in Parliament starting from 2018, maintaining it in 2019.
In the private sector, 90% employers believe adapting to changes (in this context) would contribute to improved productivity, lessening career women leaving the workforce and the cost to train new ones.
Believing is one thing, implementing is another. Companies admitted that the implementation is lacking since it needs additional capital outlay and a certain amount of coordination. Basically it means if they were to set a women-friendly environment, there will be added cost, and added work.
And that would be, added problem.
Putrajaya however, has proven its pledge to the greater good. The Parliament recently approved the extension of maternity leave to 90 days and a number of improvements set to take action soon after.
Here's the thing.
Women's rights is as legit as any social call you rightfully fight for. Society needs to stop seeing a woman speaking up as lashing out. We need to take ALL opinions into consideration. And we need to give EQUAL opportunity to everyone.
Strange that we think we're progressing but we keep expecting guys to man up and girls to, well, just stay the same.
Interested in this story? Read about one of Malaysia's most influential women HERE.