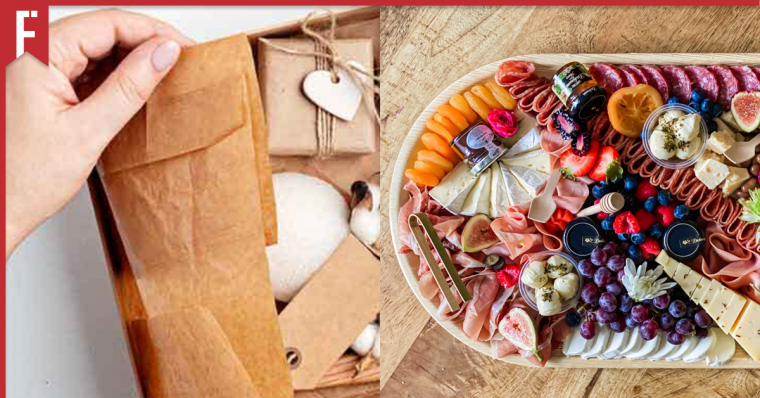 So it's almost the end of the year. Which means it's almost Christmas time. Which also means you have a lot of shopping to do. But you're short of time, you don't know what to get everyone and you're on a budget.
So, what now?
Fret not, friends! We, at The Full Frontal, have come to your rescue with these cute and quirky gifts that you can either buy for an affordable price or DIY yourself!
1. Gift Boxes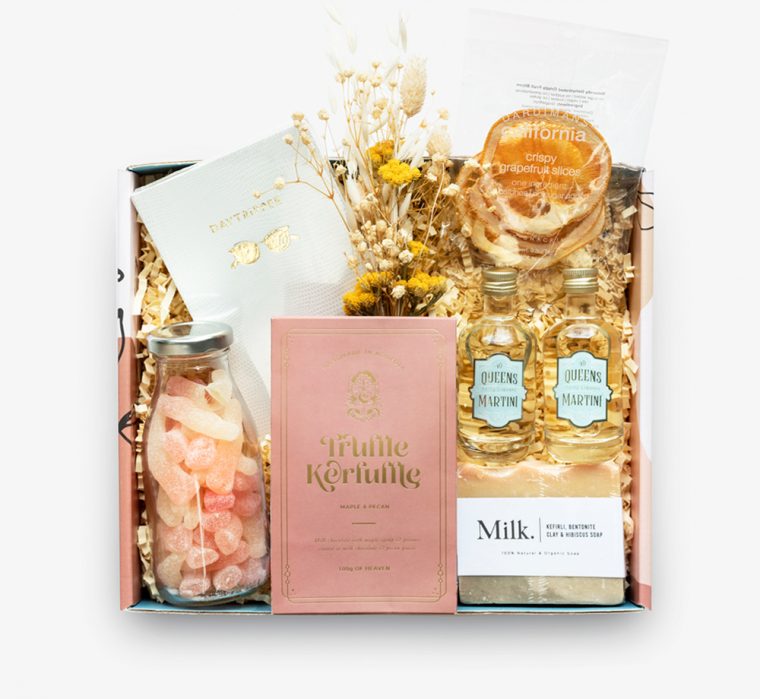 Just DIY 'em:
These are relatively easy to make if you're thinking about DIY-ing them. All you need is a box (coloured or otherwise is up to your preference), some ribbons and you can either bake something for them, like cookies or brownies, or you can put in little trinkets that remind you of them along with a note.
Then all that's left for you to do is to put all the items into the box and wrap them up real nice. Voilà! You're done.
Just Buy 'em
If you're short of time and would prefer to just buy one that's already packed, there are some gift boxes on Shopee that you can check out that's less than RM50/box:
For her:
For him:
2. Mugs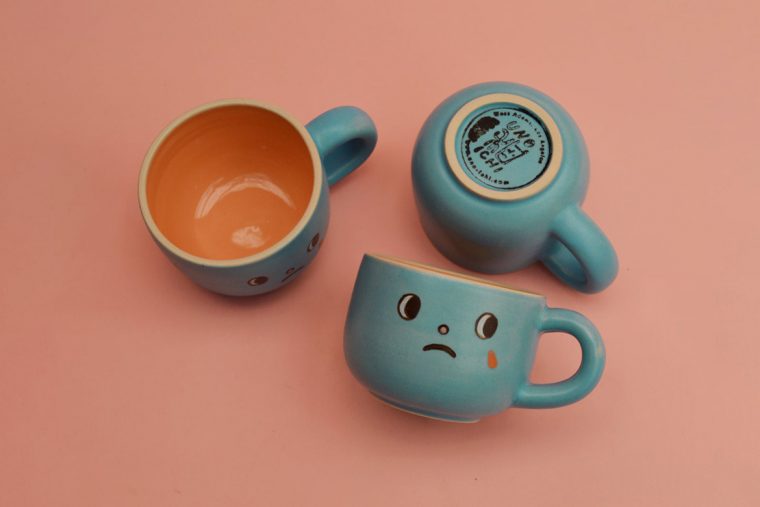 Just DIY 'em:
Let's be honest with ourselves, everyone likes mugs. They're cute, they're convenient and multi-purpose — you can put hot drinks in them or hot soup. It doesn't really matter because either way, you're still going to drink it! If you're someone who would like to put some character in the mugs you give out, here's a DIY option for you:
Step 1: Purchase a ceramic mug at Shopee or IT Gifts Marketing

Step 2: Use ceramic markers from Shopee or you can use acrylic paint to draw whatever you want on the mug.

Step 3: Leave it to dry and then wrap it up nice and pretty!
Just buy 'em
If you'd like to purchase more interesting-styled mugs that have already been designed, you can buy two mugs on Carousel for just RM50! If you'd like another suggestion that's a little more unconventional but very much convenient, you could do with a self-stirring mug on Shopee for only RM8.32!
3. Food Kits/Hampers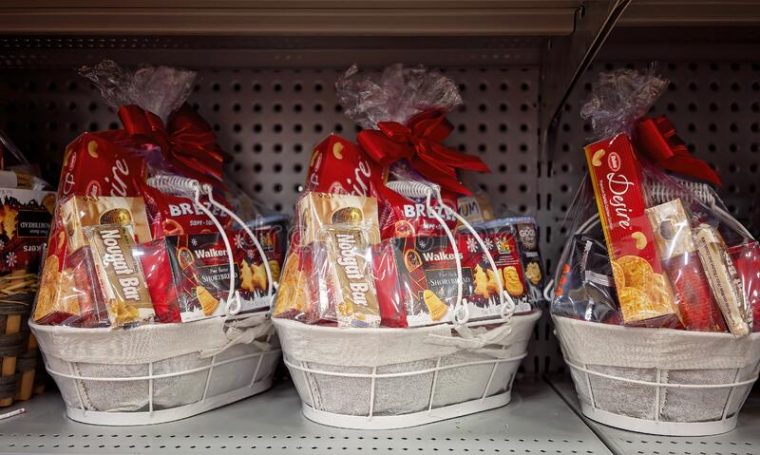 Just
DIY 'em
The great thing about getting someone a food kit or hamper is that you get to share with them some of your favourites as well. Have them try something new, who knows, maybe they'll end up loving it. You can DIY the hamper yourself and include multiple food items of your choosing!
If you're looking for items to make up your hamper, we could help you out with suggesting some:
Just buy 'em
What's better than getting food for a present? Especially to a Malaysian, because we all know how much food is important to us. Y'all know hampers are a huge thing here, right? So what makes this holiday any different? You're getting a hamper, you're getting a hamper, everyone gets hampers!
If you're in a hurry and have no time to DIY the hamper yourselves, you can buy some on Shopee for as low as RM44.
4. Charcuterie Boards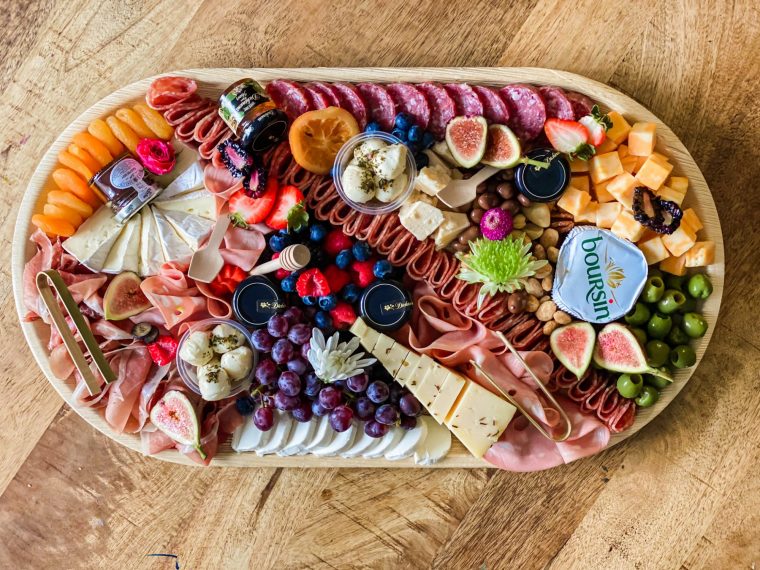 Just DIY 'em
Alas, you can't really DIY the actual boards yourselves unless you have some thick pieces of wood lying around and some really good woodworking skills. If you do, then go ahead and make that charcuterie board, my friend!
If you want your Charcuterie board to have a more Malaysian feel to it, you can include some of these food items:
Some Malaysian/asian fruits like Longan, Rambutan or Mangosteen
Some pieces of biskut tawar besar, biskut marie or even those cute biskut ais jem
Some kaya
And other Malaysian food products you'd want. Go crazy with it! As long as it looks pretty and tastes delicious, that's all that matters.
Just buy 'em
This is on a fancier side of gifts. If you're buying a gift for someone who likes to experiment in the kitchen or someone whose interest lies in their ability to mix their food together, why not gift them a charcuterie board?
It was famous for a while on TikTok earlier this year but let's bring it back! Especially during this holiday season, won't it be cool to try something new? And it would make for great tableware for finger foods too! Here are some boards that are sold for less than RM50:
5. Eco-Friendly Gifts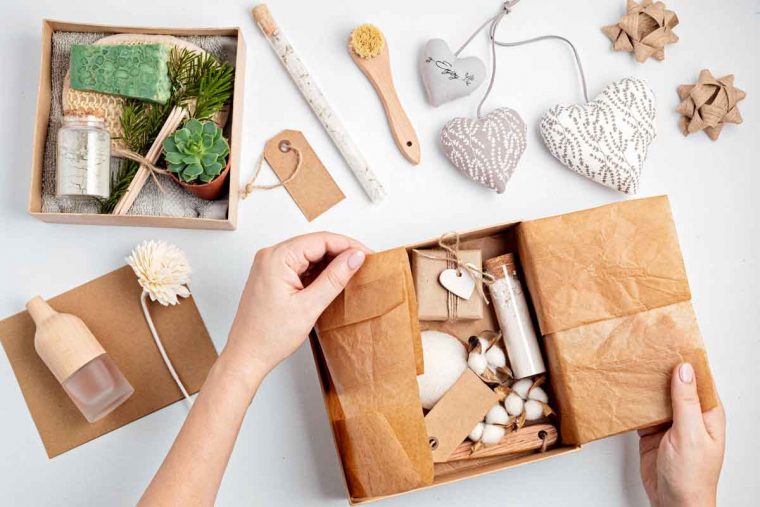 Just DIY 'em
There are a lot of eco-friendly gifts you can give your loved ones. You could make them gift coupons that they can redeem throughout the year. Or you could make them cards out of recycled paper and make it look super festive and artistic. Really, the world is your oyster when it comes to making eco-friendly gifts.
Just buy 'em
If you're a person that cares passionately about the environment and would want a more "go green" approach to encourage other people to be more eco-friendly too, here are some gifts you can check out:
There's a shop called Eats, Shoots and Roots that can send you seeds of plants so you can plant your own vegetables! In this economy, I'd say this gift idea is genius. They provide you with the seeds, a peat pellet and instructions on how to plant them. All for just RM9.90!
Beeswax wraps from The Hive Bulk Foods are good gifts for someone who would like to lessen their plastic waste. It works like plastic wrapping for food, except you can wash it and reuse it a lot more times. It's only RM15! You could also go green by gifting your loved ones soap made from eco-friendly materials on Shopee.
That's Your Christmas Shopping Done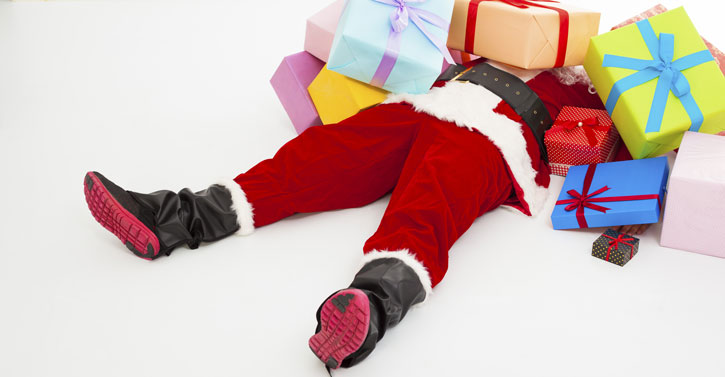 Now that you've had ideas for what you'd like to gift your family and friends, which one would you gift to yourself? To be honest, I myself wouldn't mind a charcuterie board if it cost me less than RM50. All that's left are the skills to make it look pretty. Sigh. But that's a skill for another day.
Speaking of looking pretty, isn't it about time for you to change up your living space a little? It's almost the end of the year and your house has not changed since. Yes, you're busy we understand, but it's the holiday season! Why not spice up your house a bit?
Unusual Decor To Spice Up Your House For Under RM20