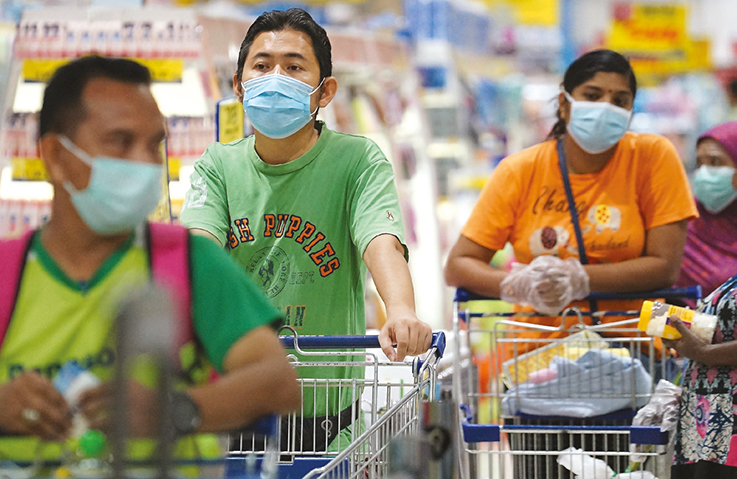 As the MCO drags on, we Malaysians have found our lives changed in a variety of ways. Over the past few weeks, we've had to reexamine our lifestyles and adjust to a whole new schedule that involves spending almost all our time at home. 
While some of us have undoubtedly been more severely affected than others, there is one particular thing that most of us have in common: the fact that weekly grocery shopping has turned from a boring chore into an exciting chance to get out of the house for a bit. 
Even if the Covid-19 virus was to be eradicated tomorrow, I'm sure that the effects of this MCO period will linger for many years to come. This pandemic has completely changed our shopping and spending habits – in some ways, perhaps permanently. 
So… as Malaysians step into the 2020 Ramadan season, what are some of the biggest ways in which shopping has changed for us?
Shaking Things Up For Supermarkets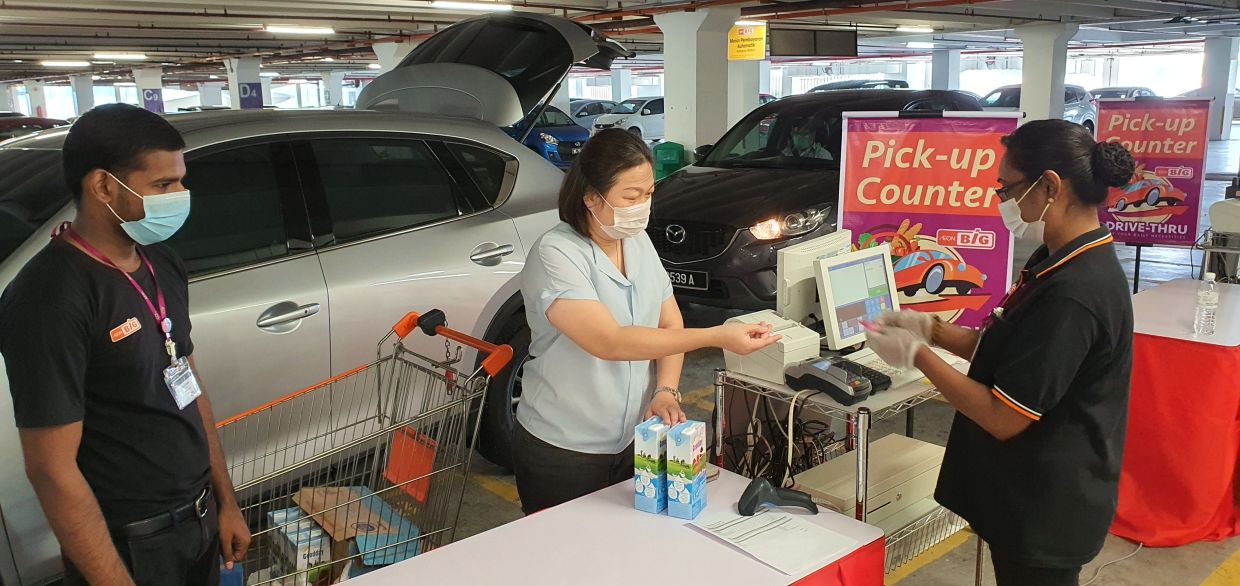 Whether you're more used to Tesco, Jaya Grocer, AEON, or any other big name supermarket, they have all had to adjust the way that they operate due to the MCO situation. Some of the effects – limiting the number of people in the store and having a security guard take everyone's temperature before they come in – have been fairly obvious and are treated with all due seriousness. 
But even a big brand can show a sense of humor every once in a while; just take a look at the surprisingly helpful "Now All Can Shop" shopping guide that Tesco put together a few weeks ago to help clueless heads of household find all the products that their wives asked them to get.
"To all the ketua rumah (head of household), we understand that things may get confusing at times like this. Use this handy guide for your grocery shopping trips," they said in a now-viral Facebook post.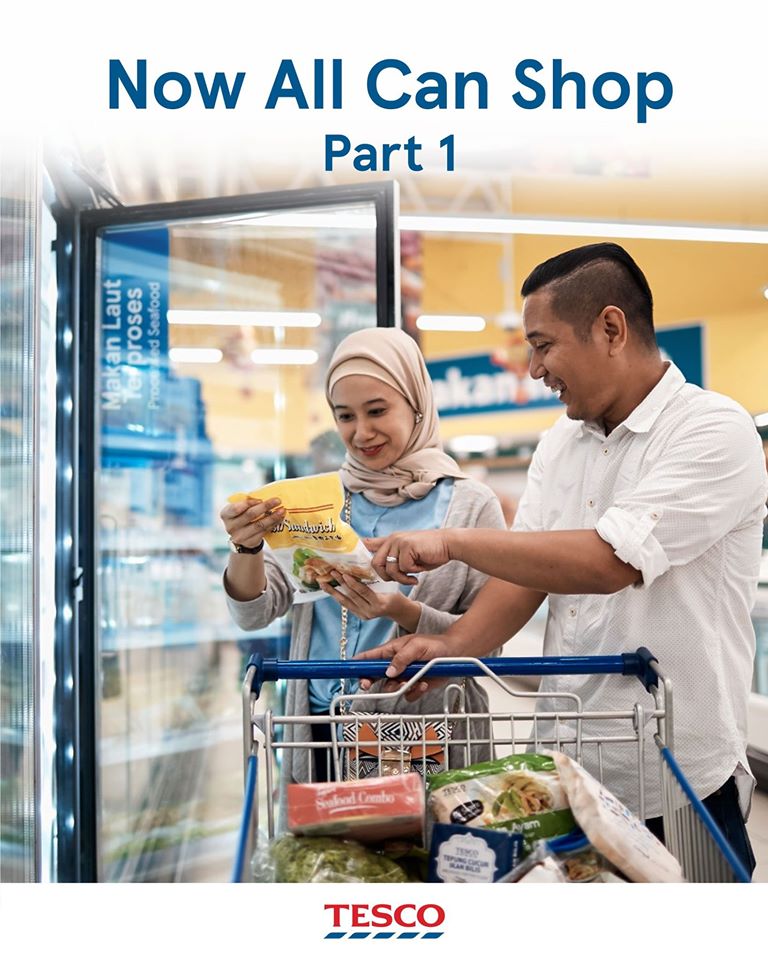 Supermarket brands have come up with a number of ingenious solutions to ensure their customer's safety. While measures such as social distancing and regular disinfecting of surfaces have become standard, some companies have taken things a step further. For example, earlier this month AEON BiG announced a new drive-through service to allow shoppers to pick up all the groceries they needed without having to step out of their cars. They also have a new personal shopper service to help those who are not used to shopping by themselves. 
Currently available in AEON outlets across the nation, these ideas are meant to not only make things more convenient for shoppers but also help to minimize contact. For the drive-through, all you have to do is order your purchases online, then drive over at the selected time to pick up your items – no need to wait in line for ages just to enter the store! 
Just a Click Away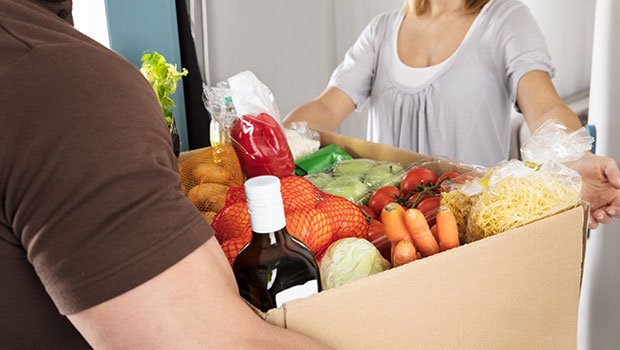 Of course, AEON aren't the only ones who've discovered the value of online shopping. Ever since the first week of MCO, shopping and delivery apps have been surging in popularity. 
While many of us are making use of sites such as Tesco Online and Jaya Grocer, retail apps such as Happy Fresh and RedTick have also gained many more customers due to the increased demand – earlier this month, Lazada Singapore CEO James Chang reported that shoppers "have been buying four to 10 times more food staples, 3.5 to five times more paper products, and two to six times more personal care and household cleaning supplies."
While they have been profiting from this current situation, digital platforms such as Lazada have also done their part to help match local farmers with interested consumers. 
"Lazada read about Cameron Highlands farmers who had to throw away their fresh produce due to supply chain issue during MCO. We immediately reached out, figured out the tech and logistics, and got them onto the Lazada platform in less than 48 hours," said chief executive officer Leo Chow, who added that Lazada had created a special 'Cameron Farmers' section to work alongside its MyFishman and Mymarket2u sections (which supply seafood and other grocery needs respectively). 
"It is encouraging to see the success of Cameron Farmers store, which further affirmed our commitment to helping more stakeholders of the eCommerce ecosystem during this time," Leo said. 
An Old-fashioned Solution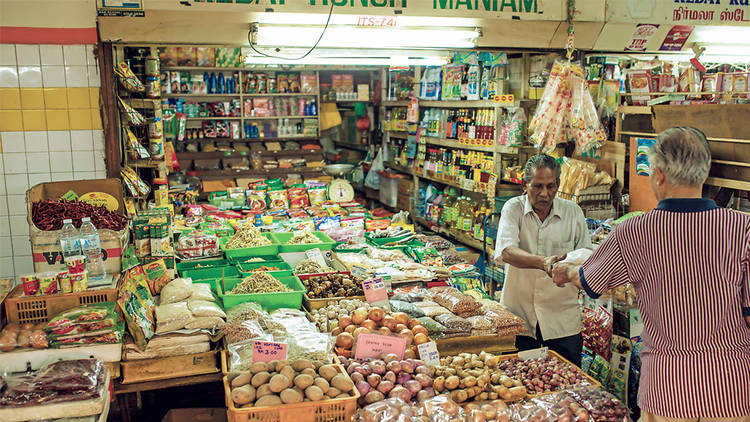 While many of us are lauding the benefits of high-tech online shopping and delivery, the MCO period has caused many Malaysians to turn to an old-school solution to fulfil their daily needs: the neighborhood sundry shop, or kedai runcit. 
In fact, the MCO might even be considered a blessing in disguise for sundry shop owners, many of whom have been struggling to compete with bigger and more popular supermarkets. Asmah Harun, a sundry shop owner in Kuala Terengganu, commented on how many new customers she's received lately. 
"Previously, only people from the kampung patronised my shop but now I have customers from other villages, so much so that the police have to exercise crowd control and enforce social distancing," she said in an interview with Bernama. 
According to customers, there have been a number of reasons for this new-found popularity, ranging from the sundry shops' convenient locations, lack of queues, and the fact that they can just pass a list of items to shop assistants instead of looking for everything themselves. 
Radio Televisyen Malaysia assistant engineer Salizah Duasa, who lives in Negeri Sembilan, summed it up best: "Going to the supermarket requires getting past roadblocks. Buying goods online means having to wait for some time before they get delivered. It's more convenient to buy at sundry shops." 
This is Only the Beginning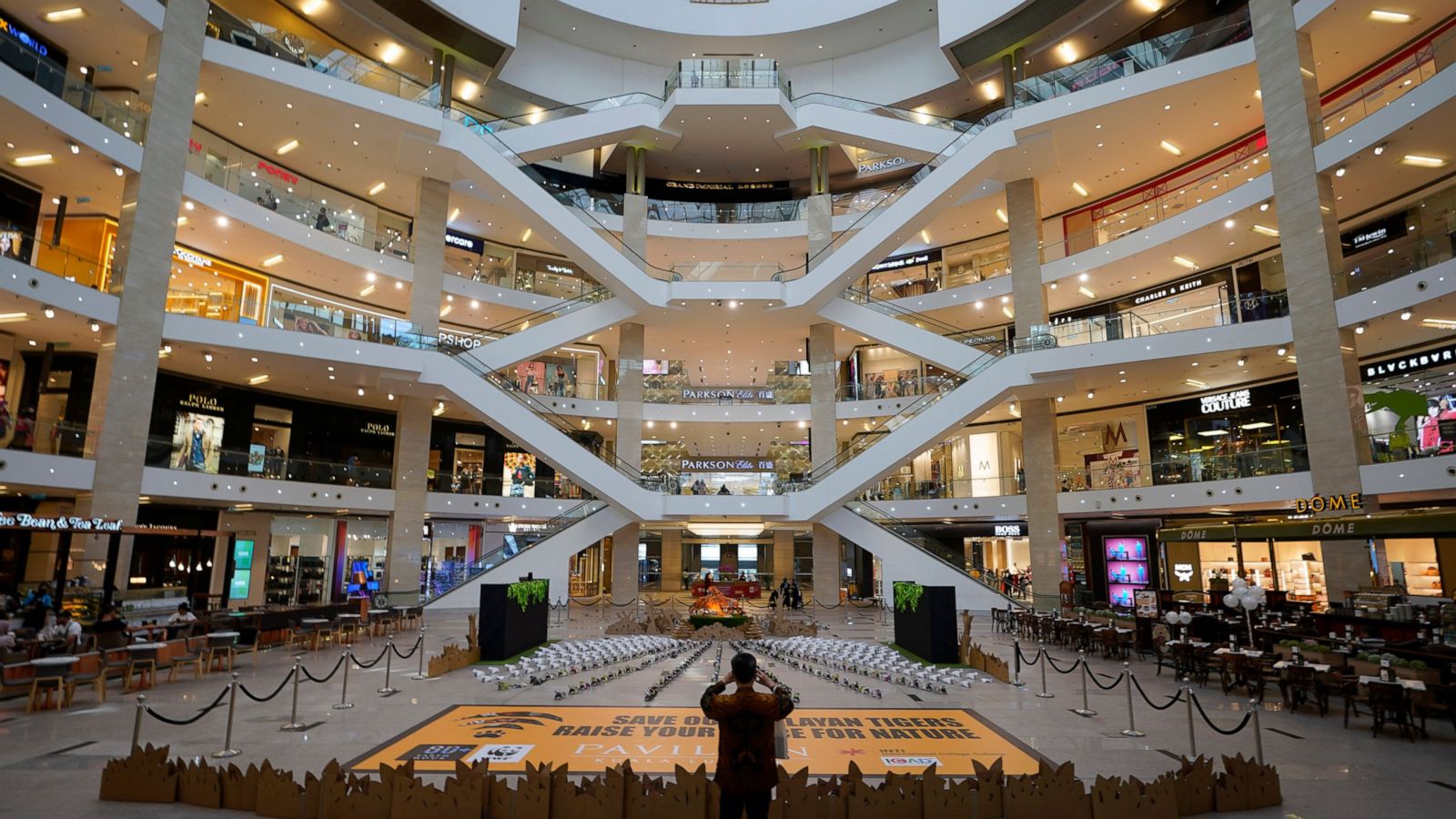 With the MCO extended for another two weeks to 12 May, more and more Malaysians have been taking advantage of these new shopping methods in order to obtain their groceries while minimizing the risk of contracting COVID-19. The question is – how many of us will stick to these methods even after the MCO is over?
On some level, it feels like many of us – both young and old – have had our shopping experiences expanded. The older generations have discovered the convenience of high tech delivery services, while the younger generation have learned the value of having small local businesses nearby. 
The fact is, not everything will go back to the way they were before. For many of us, the shopping habits developed during the MCO period will become the new norm, in the same way that the rise of companies like Giant and Tesco a few decades ago changed our shopping habits from small local businesses to big, international supermarket chains. Ask yourself…
Even after the MCO is over, how many of us will be willing to line up at a supermarket when we've experienced just how convenient online shopping can be? 
How many people will be interested in waking up early to visit the pasar tani when they know that they can have fresh ingredients delivered straight to their doorstep whenever they need? 
How many will remember the friendly chats they had with the local kedai runcit uncle and decide to go there again instead of visiting the nearby Giant? 
But whether we embrace the technology of the future or hold on to the memories of the past, one thing is certain; for better or worse, once this MCO is over, none of us will ever take the ability to go outside and do our own shopping for granted again. 
Of course, our shopping habits aren't the only part of our lives being affected by the MCO. If the current situation has affected you financially, you should click HERE to learn about some of the economic assistance programmes available for Malaysians. For more information, you can also follow our Twitter to keep up to date with all the latest news and events.