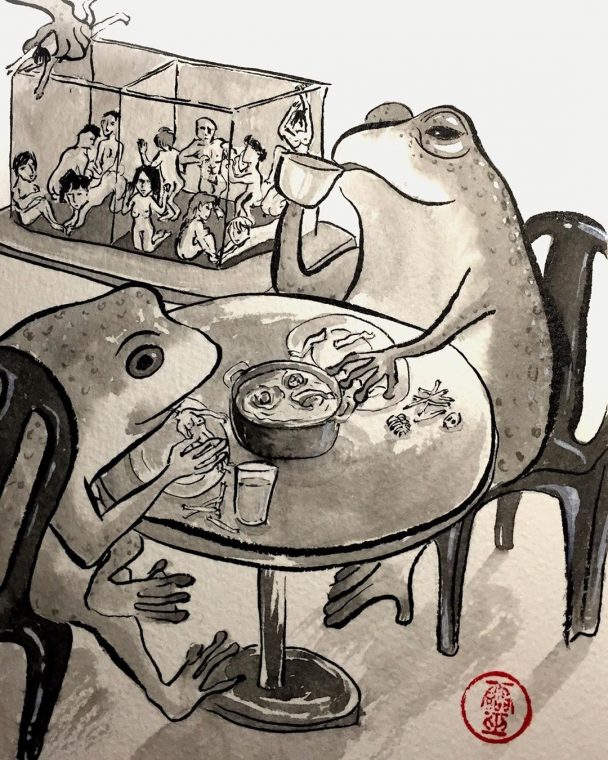 Art has always been considered aesthetic subjective, where divine appreciation comes from those who would delve deeper to understand the nitty-gritty meaning of each artwork, each masterpiece.
But the dispute comes in the way art is presented, usually to a tight-knit group of aficionados, regulars in the scene, familiar faces that know each other by heart. They deliver art through physical mediums like murals (Kristopher Ho), paper (Loui Jover) and even tattoos (Dmitriy Samohin) where only a select few will have the pleasure of witnessing one.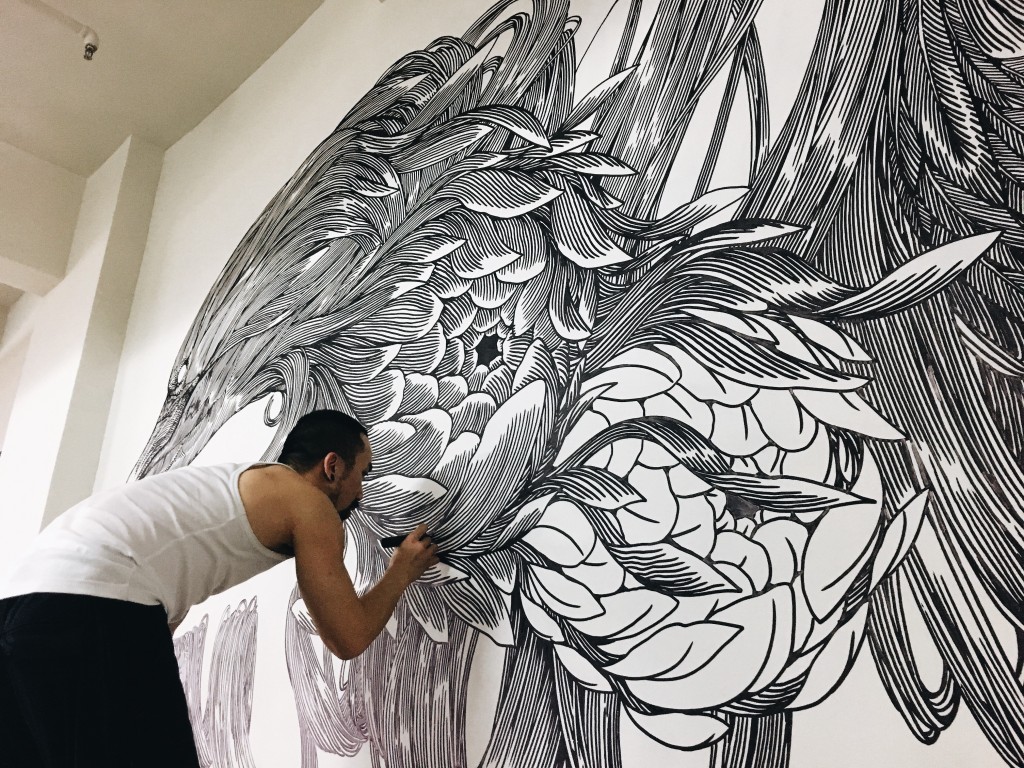 Closer to home, visual artists like LiHao Art and Jing 静 have long stamped a name for themselves, delivering their brand of magic on (digital) canvas.
What if, art is presented in a more convenient medium? A more reasonable platform for all to see because after all, isn't that the whole point?
Say hello to Nihaaao, a rising star (literally) in the smallest form where her artistic ink creations are considered gems worth a much bigger exposure. We spoke to the up-and-coming artist about her ink art on the digital canvas (ni.haaao) and how it's not a far-fetched notion to produce your own masterpiece, just like her.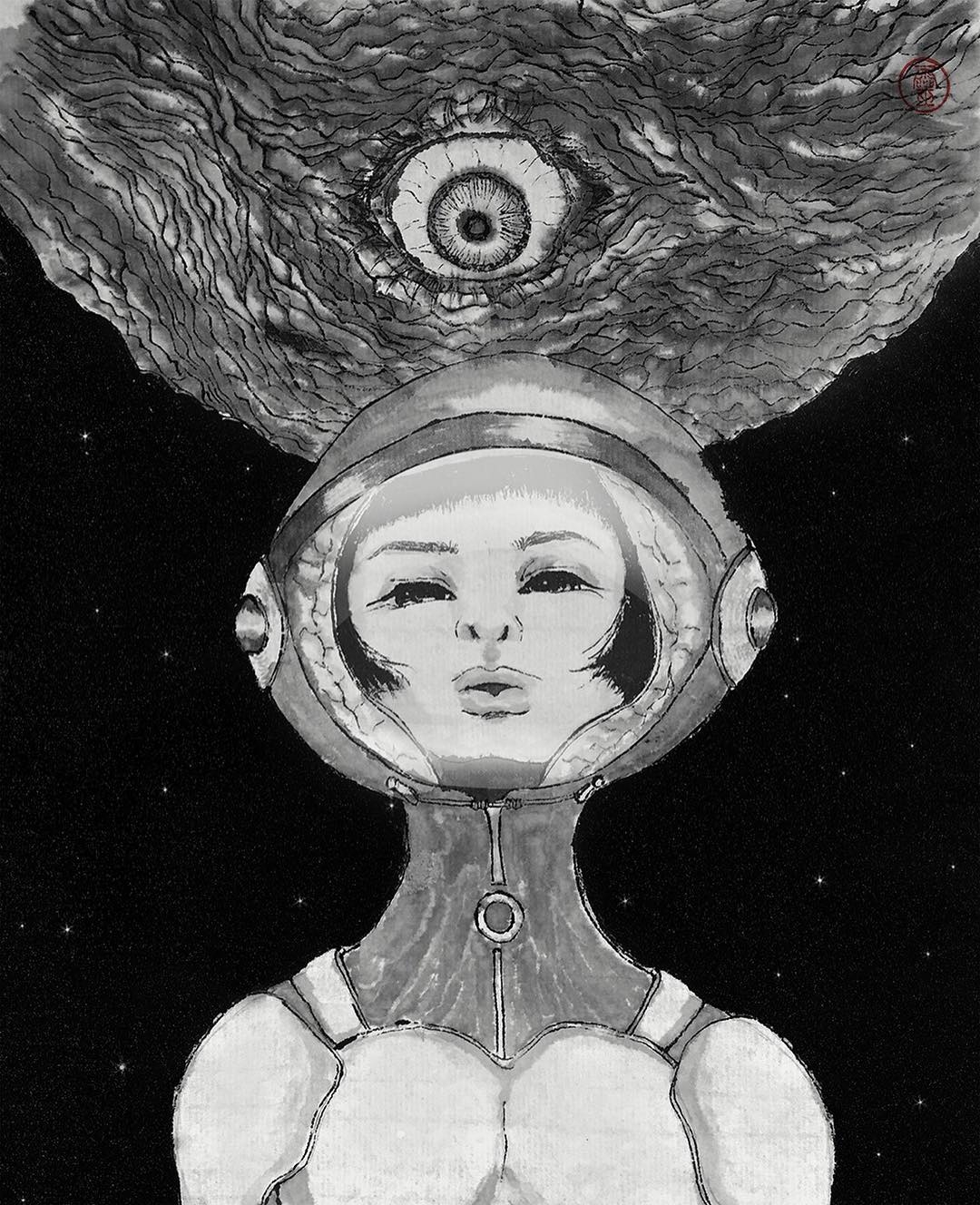 TFF: Hello. May we know a little something about yourself?

Sure, not a problem. I'm a Designer (Interactive), currently staying in Tanah Merah, Singapore. I studied Digital Media Design and one of my earliest career paths landed me in a startup digital agency.

I used to work in Malaysia but I made a choice to venture out a few years ago. Life's not always about living in the same, comfortable cocoon. Sometimes, you just gotta step out and live a little.

TFF: So you're a Singaporean?

I am very much a Malaysian just like you! In fact, I still come home once in a while. There's nothing like good Malaysian food and warm Malaysian hospitality.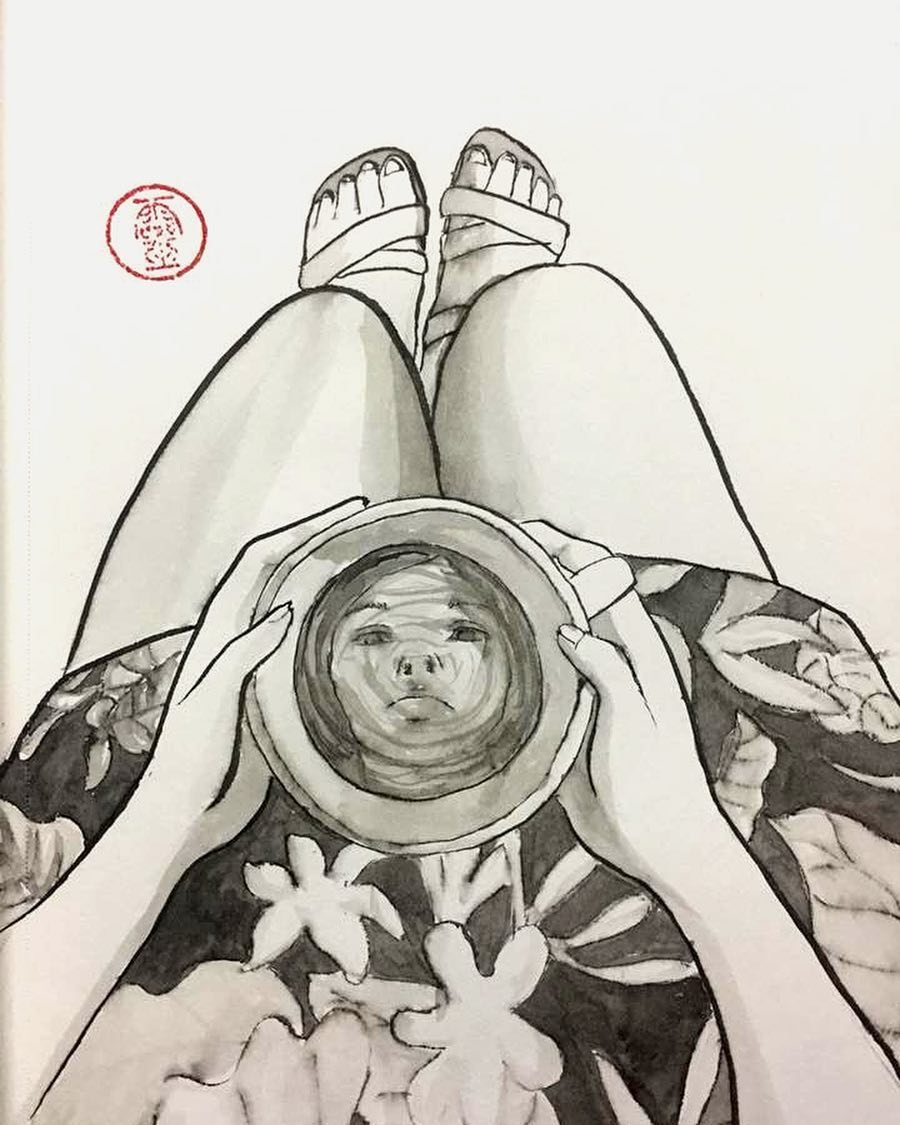 TFF: We found ni.haaao on Instagram but it looks new, quite ironic since your ink creations on display clearly weren't made in a day.

That page was created this year as an escapism platform, more on a personal basis since I used to publish my artwork on my own profile but it became a mess and since I have more coming, ni.haaao is born.

TFF: Tell us, what do you do on ni.haaao?

Apart from doing digital, interactive design, I spend most of my time creating ink art or more specifically – Chinese ink painting. It is conventional but I guess my niche is giving birth to pop culture through time-honoured mediums.

In fact, all of my creations are 21st-century fads with a hint of manga and modern life depictions. Occasionally I dabble in watercolour paintings just to break the routine but most of my creations are drawn in black and white using traditional ink.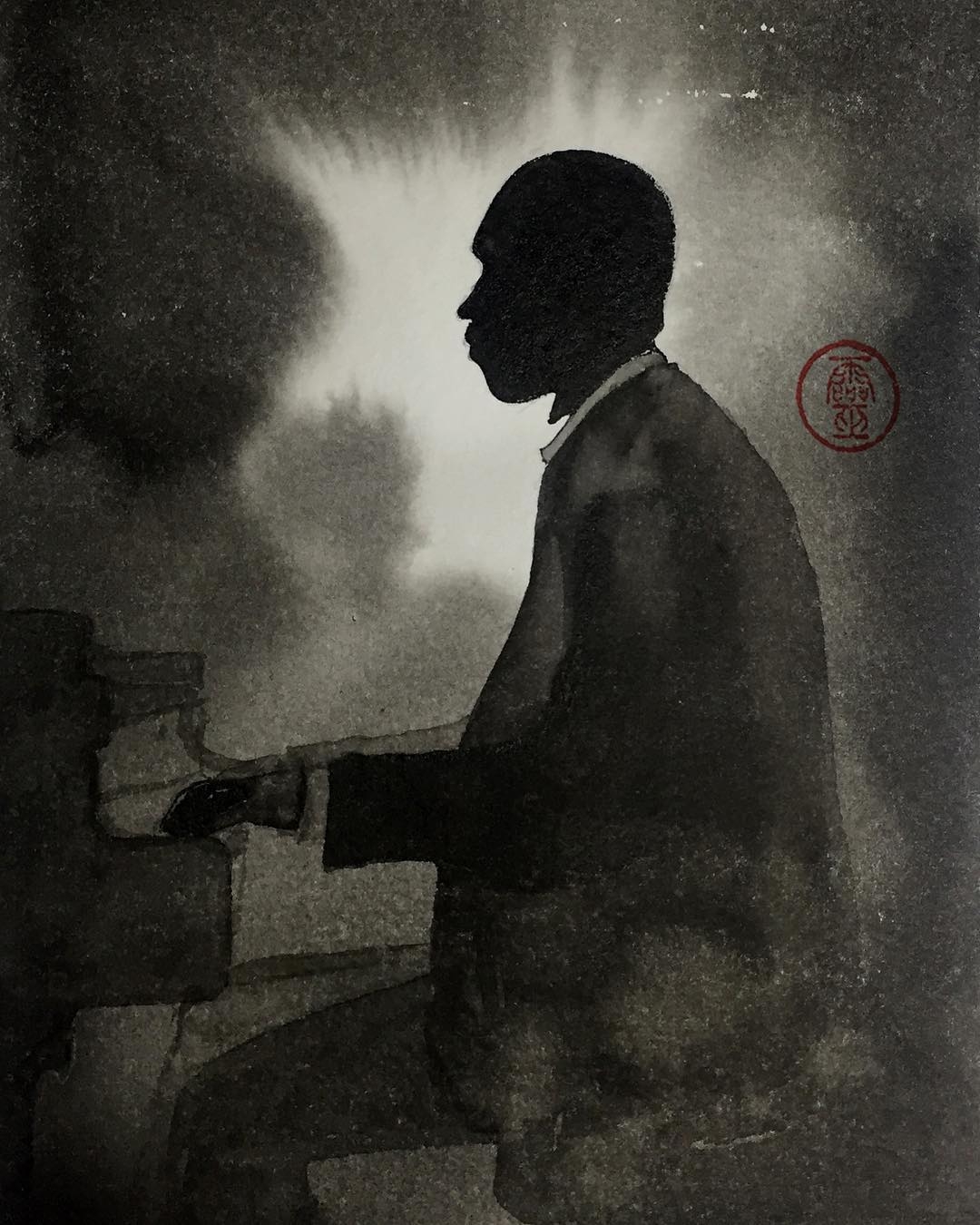 TFF: What's the element in building your ink artwork?

Thoughts and emotions, personal experience, current trends and popular opinions. There's no sense of realism in the context of the dimension we live in. My creations are more surreal interpretations of daily happenings and what we see every day.

TFF: A writer gets inspirations from books written by someone else. Do you get yours from artwork by other artists?

Well, to be honest, I read tonnes of manga probably all my life, started drawing manga early in my life too. My drawing inspirations came from my obsession with their niche style of brush and stroke techniques and how their artwork is delivered.

Slowly, my hobby turned into my passion to a point where I found myself drawing endlessly until I found my own style, discovering my own substance.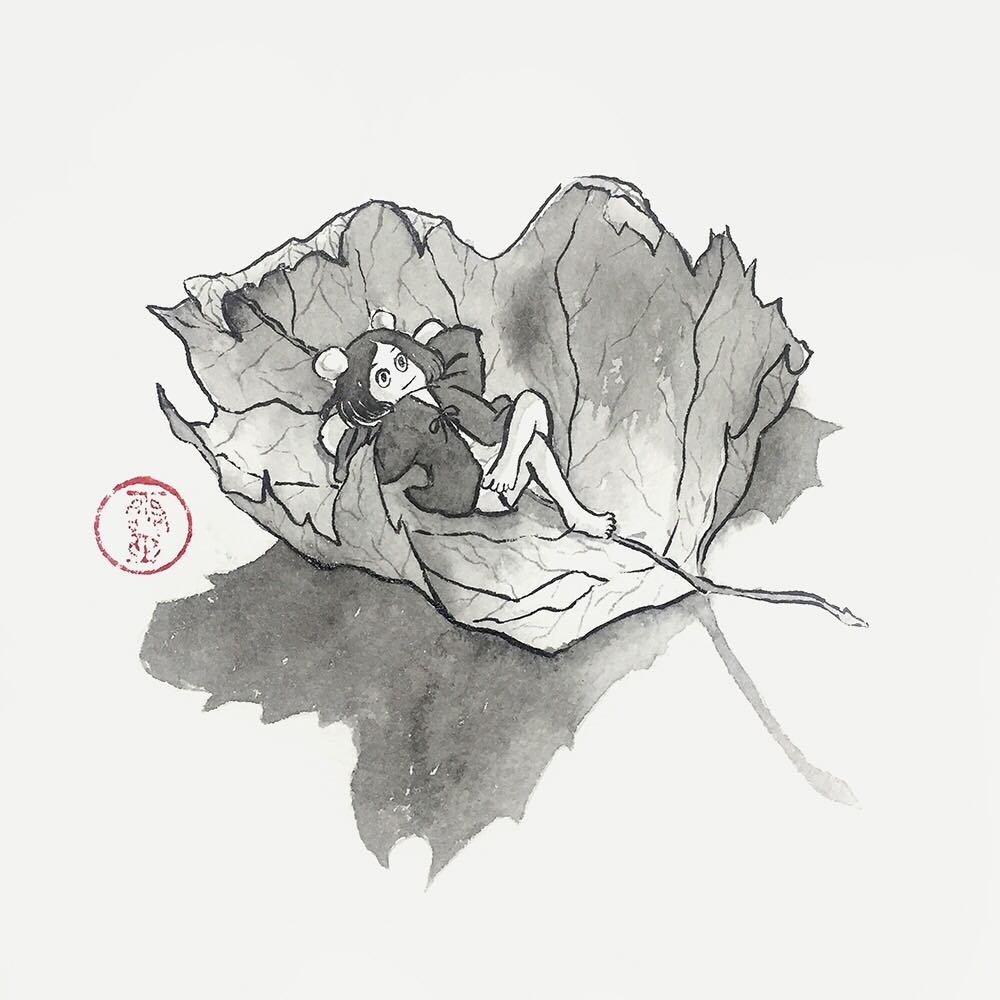 TFF: Is it hard to practice Chinese calligraphy?

The principles are textbook material. It's how you convey those principles that set you apart from the rest. The composition, water density needs to be in the exact formula to build a base for that perfect stroke and smudges but without the right stuff, you're only painting ink, not creating artwork.

TFF: Previously we asked this question to Ganninia and now we're asking you – Is there monetary return in what you do? Would it justify a career change?

Art for me is a form of self-expression. It's something I honestly enjoy but would I appreciate being paid for my artwork?

Any artist does at some point, I think. But that feeling of knowing there's someone out there who appreciates my work and truly understands my messages – That's the happiest takeaway.

For now, I'd like to keep my collection out in the open for the world to see. Art is a freeform expression and therefore art belongs to my fans, not just myself.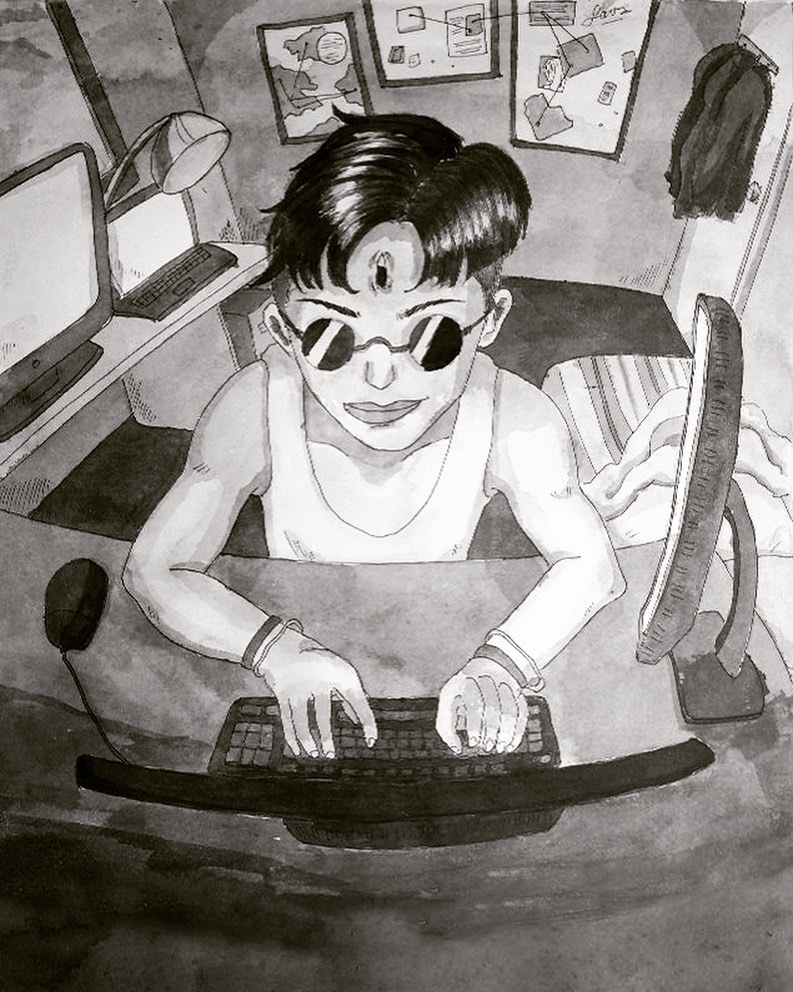 TFF: Would you consider merchandise sales or public exposure a sign of success for ni.haaao?

When viewers gain a sense of who I am and when they make sense of the views I'm trying to traject through my paintings – that would be the day I can sit down and smile, knowing I have touched some hearts (and minds) out there.

Though I agree that you need a certain kind of knack for this, as with other things, practice won't hurt so keep practicing, especially the brush strokes. And for me, whatever artform you're trying to make, have fun and get dirty.
If viewership count is something to live by, then by all means ni.haaao still has a long way to go. But from the visual representation of her creations, it's obvious that this (and more artists like her) deserves the praises. The stroke and composition emits honest deliverance of what life is like through another dimension and when passion is driven to a point of dedication, her story is a fine example of victory, in your own way.
If you'd like to be inspired, give ni.haaao a follow HERE and also check out our previous post on one of Malaysia's rising star, Nothingwejun.