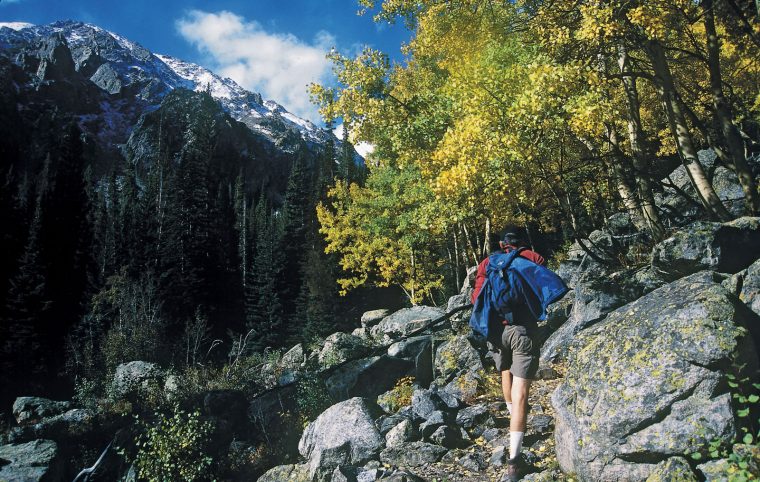 Hiking isn't not for everyone. You either love it or you hate it. I have friends who refuse to go hiking but also friends who enthusiastically agree to go with me when I call them up for a hiking adventure. 
My love for hiking manifested itself when my father took my brother and I to Bukit Gasing for the first time back in 2018. I didn't immediately take a liking to it, but slowly and surely I grew to love it and now I'm more than a little upset that I can't go hiking anymore. At least for the time being. 
To cure my sadness, I have put together a list of some of my favourite hiking trails and some of the ones I'm excited to try out.
1) Kemensah Hiking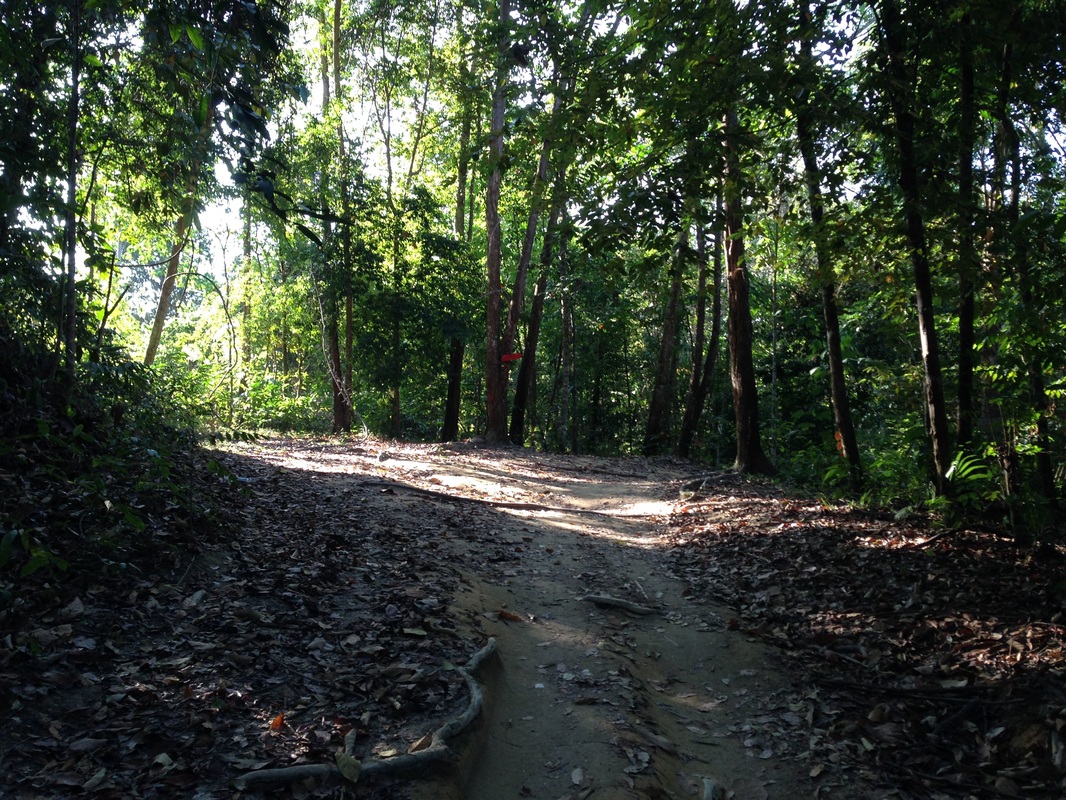 This is number one on the list simply because it's my favourite place to go hiking. I've been to Kemensah Hills a handful of times with friends and I've frequented it a lot with my family before MCO was announced. This trail, in my opinion, is simply the cream of the crop. 
Located in Ampang, only a mere 20 minutes from Zoo Negara, this hill offers a parking area to your car before making your way up the hill. The best part about this place is that at the end of the hike, you find yourself facing a beautiful waterfall. This hill actually has around seven waterfalls scattered all over, depending on which route you take. 
It's also a new rule for anyone that wants to go to Kemensah Hiking trail to get a permit approved from the police or the forestry department before you go there. 
If you don't want to hike, there is an option of renting ATVs to take you to the top of the hill. It's fun, of course, but I don't condone it because the smell of burnt tires and exhaust smoke from the ATV is really off putting to other hikers, and I don't think it's very good for the environment, either.
Entrance fee: RM5/car for parking only.

Opening hours: 7am – 6pm
2) Taman Eko Rimba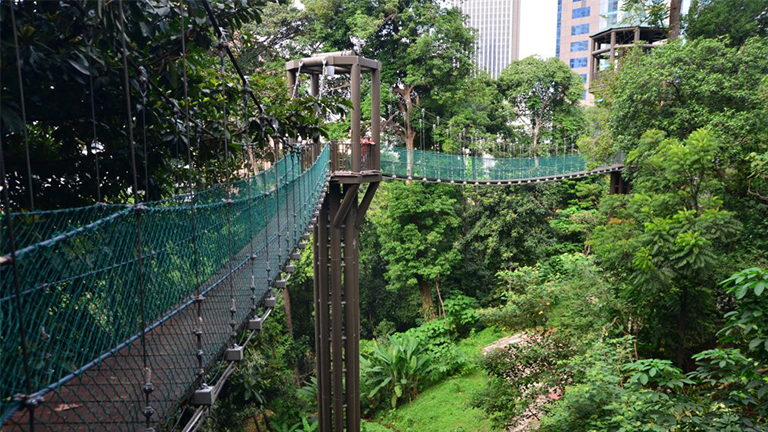 I'm going to preface this by saying this is technically a hiking trail. There are ample signs set up to tell you where to go so you won't get lost. It's a marked trail and it's very easy to follow. That being said, it's perfect for beginners.
Given the beautiful sights and easy roads, if you're looking for more of an aesthetic appeal, this would also be perfect for you. 
Taman Eko Rimba is famous for its hanging bridge where lots of locals and tourists alike venture to to take beautiful instagram pictures. And the best part? It's super close by, being only three kilometres away from the heart of KL. 
I've never been here before but my friends that have described it as a "Kingdom for Fairies". And after looking through the tags on Instagram, I know exactly what they mean. The place looked like it belonged in a fantasy movie set or something, it looked ethereal! 
Entrance fee: Free

Opening hours: 8am – 5pm 
3) Bukit Kiara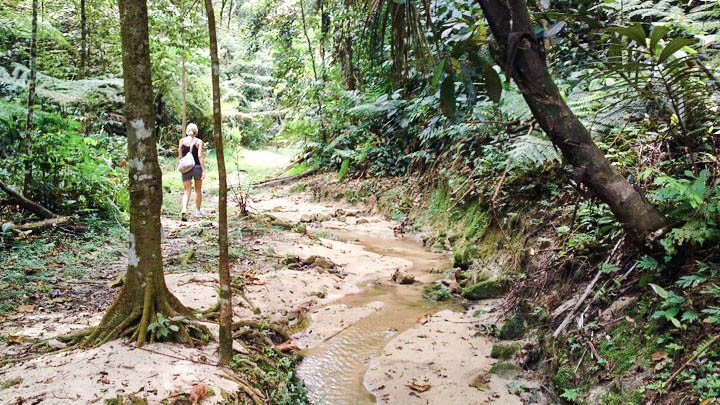 The Bukit Kiara trail, in my opinion, is of the intermediate level. It's not that difficult to reach the top, but it is pretty time consuming. There's not much to see in terms of scenery but if you missed leg day, a hike up here would save you the trouble of working out double time. The climb is relatively slow, because there are a lot of makeshift steps to go over, so take all the time you need.
Like any other hiking trails, there's a short trail and a long one. For those who are adventurous or want to be, the longer route is about an hour and forty minutes hike while the shorter route only takes about an hour (depending on your lung capacity). 
Bukit Kiara is swarmed with monkeys as well other jungle animals and insects, so bumping into them is 100% possible. They mean you no harm, there isn't any need to be alarmed. Just pass them by and be on your way. Please remember to not touch or feed the wildlife you may happen to come across. 
Once you're done with hiking, there are a lot of cute restaurants and cafes where you can go to fuel up and take pretty Instagram pictures. 
Entrance fee: Free

Opening hours: 24 hours
4) Gunung Bunga Buah
This particular hill is located in Genting. Yes, there are multiple hiking trails up there, not just Casinos. This particular trail is the hardest one on the list, being that the hike is about 12.4 km in length and would take you around a day to reach the top of the hill. If you're an expert and have been hiking for a while, it would probably only take you five hours at most.
Be aware that this hiking trail is through a forest and like many other forests on the list, you have to be careful of leeches and spiders as you hike up. That means you have to be very well prepared. Dress in high socks and thick boots and make sure you wear a jacket or windbreaker because it could get pretty cold when you reach the top of the mountain. 
This is another trail that also needs a permit from the forestry department or the police station before you start since it's deemed a private property. It was said to be a favourite among frequent hikers because it's close to KL and the adrenaline you get when you reach the top is incomparable to any other hiking experiences you've ever had. 
This mountain has been on my list of hiking trails for a very long time. I just haven't found the courage or the company to go there with. There needs to be a guide that can lead us to the correct route, otherwise we will definitely get lost. 
 Entrance fee: Free

Opening hours: 24 hours
5) Taman Tugu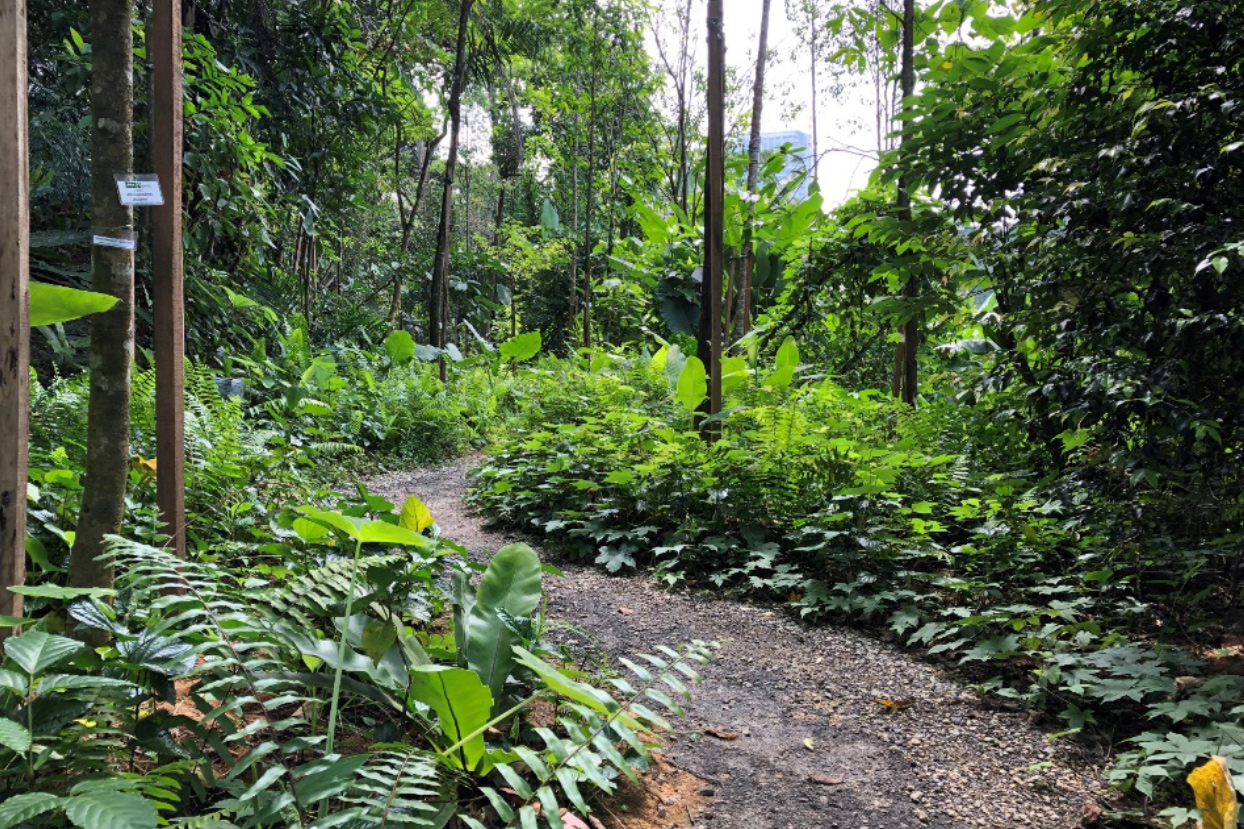 Taman Tugu is a place that's perfect for people to go if they want to experience the outdoors with their family. It's not so much a hill, more of a trek. There aren't any slopes or difficult routes to cross, just three different trails that you can choose from and they're all connected to each other.
I like this place because not only can you go at your own pace while admiring the scenery the five kilometre trek has to offer, you can also learn new things about the plants there as they display the names and functions of them all along the pathway. 
This is also a great place for beginners because the trail is marked so you won't get lost even if you try. Taman Tugu is also a place where they do research on plants and their uses. You can see the research area while walking through the path. 
Another cool thing is that you can choose to adopt a tree in order to maintain their upkeep. If you adopt a tree, you will also be able to personalise the message on the tree signage.
You can choose the tree or cluster of trees you wish to adopt. These trees are part of the 4,100 Malaysian indigenous forest trees added into the Taman Tugu trails and are about 10ft (3m).
At the end of the trail, you find yourself at a food court area where you can have breakfast or a late lunch, depending on what time you reach the end. 
Entrance fee: Free

Opening hours: 7am – 6.30pm
Hiking Trip, Anyone?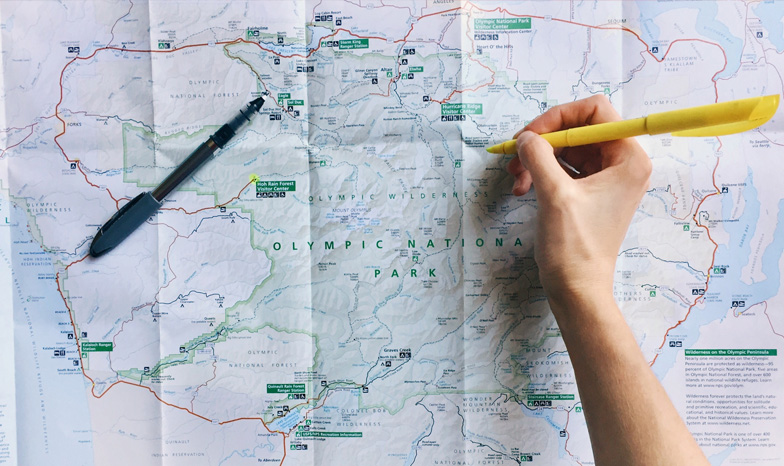 *Sighs longingly* It feels like the days of going outside and admiring nature is far out of reach. But still, we're hopeful that someday we can get to conquer this milestone together. 
Since we can't go out, let's plan out our next hiking trip and research about the trails and routes we'd like to take so that when it's time that we are let free, we can put those plans in motion and be ready for any obstacle we might have to face.
In the meantime, I'll be spending MCO 3.0 with daydreams about hiking up mountains and visiting waterfalls. 
Who's joining me?