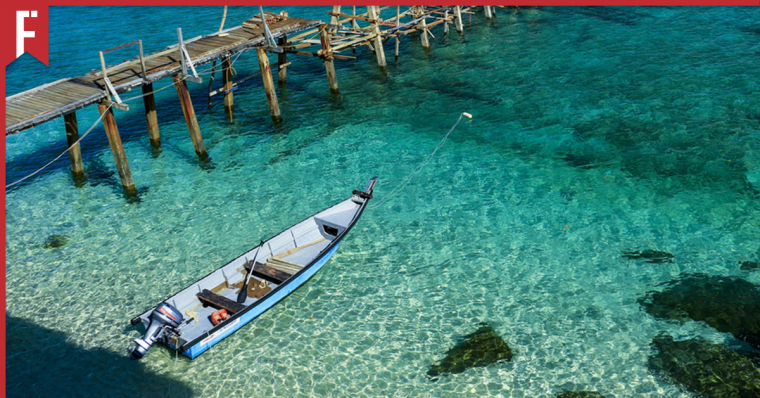 So I heard you like beaches? Are you looking for a place to feast your eyes on beautifully clear waters and wide spaces of fresh air? Well, you're in luck because we're here to offer you some very truly breathtaking spots where you can do all that and more! We've already made a list of beautiful beaches in Terengganu for you to visit, but here are some in Johor.
P.S.: Please take note that due to the monsoon season happening now, some of these islands may only open early next year.
P. P. S.: Also, like many islands in Malaysia, these islands only offer cash on site. However, if you run out of money, you can contact the island staff and they'll bring you to the mainland to search for an ATM.
1. Pulau Rawa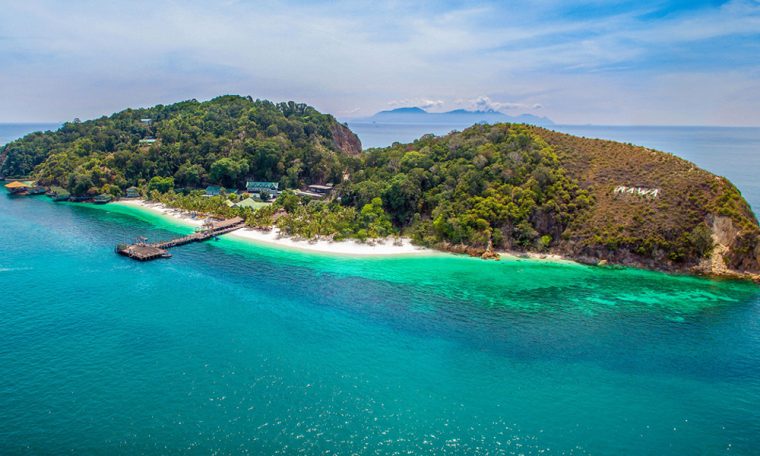 Pulau Rawa is honestly one of the most beautiful islands in Malaysia ever, hands down.
I said what I said.
The water is so clear you can see for miles under it. This island is located in the Mersing district, as are the other islands on this list. The name "Rawa" came from the local term for white doves, which you guessed it, are abundant on the island.
Pulau Rawa is a relatively small island and there aren't any actual roads there. You would have to go to places on foot, which isn't a problem if you ask me, because you get to admire the beautiful scenery as you stroll along the beach.
Overall budget: A 3D2N trip to this island will cost you from RM1,500. This is inclusive of the hotel stay, the boat ride to and from the island, the meals and some island activities. (Depending on your hotel choices)
2. Pulau Tioman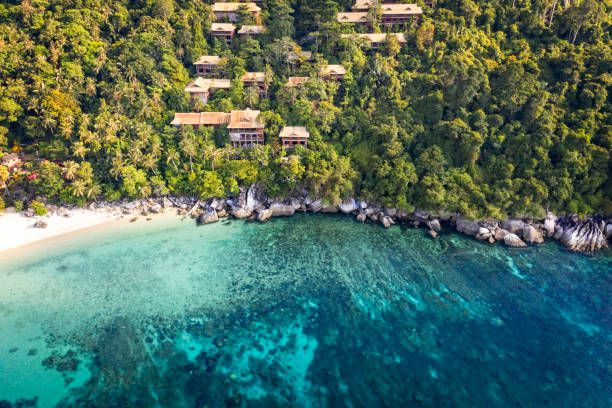 This island is my all-time favorite. Simply because it's a place that's been very dear to me since I was a kid. My hometown is in Johor and my dad used to take us on trips to Pulau Tioman almost every month.
What I love most about this island is not just how beautiful the water looks from where you're sitting on the speedboat, but also how many activities are available on the island itself. Did you know that you can rock climb on one of the hilltops there? How cool is that, going rock climbing above sea level?
Overall budget: For a 3D2N stay, you would most likely spend around RM500 minimum, inclusive of the rooms and meals as well. Some of the water and beach activities are included in the packages but you would have to refer to your chosen hotel.
3. Pulau Aur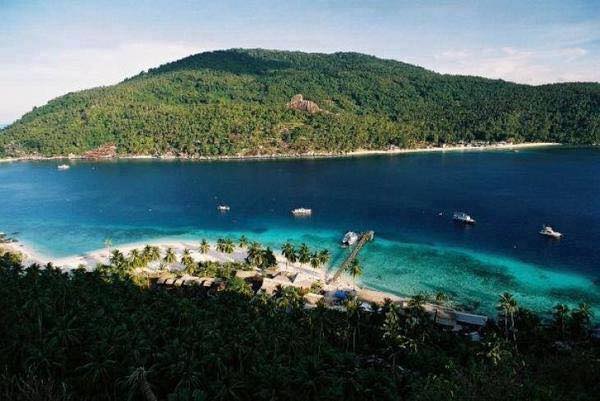 We know we've been overusing the term "clear waters" but there's no other way to describe this island, other than maybe adding "crystal" in front of it. Considered one of the furthest islands away from the mainland, it takes around two hours to travel from Mersing to Pulau Aur.
This island offers an abundance of water activities for you to choose from, such as snorkelling and deep-sea diving. Which is actually something you need to try out at least once in your lifetime — deep-sea diving, I mean. It's like a whole different world down there. Because it's very far from civilisation, Pulau Aur is said to be one of the least touched tropical islands in the country. If you've never seen huge turtles and other unique sea life up close, here's your chance!
Overall budget: A minimum of RM 1,000 for 3D2N. This is inclusive of boat rides, snorkelling sessions, rooms and meals. It also depends on which hotel you're staying at, so make sure to do your research!
4. Pulau Babi Besar/ Pulau Besar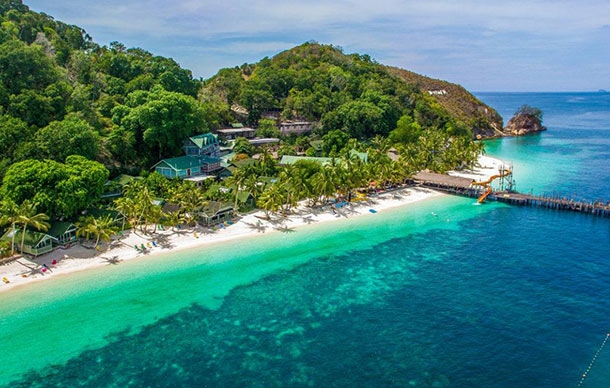 Now let's not have a cow about the name. It's only called Pulau Babi because it used to be inhabited by wild pigs. But don't worry, they're very much harmless — in a sense that there are no more pigs that live there anymore. Now, it holds three resorts and maybe a few more to come in the future.
The island is only a 30-minute boat ride from Mersing and it would cost you around RM49 per person to get there. The island itself is gorgeous — covered in greenery and white sandy beaches you can lie on for hours while you bask in the sun. The resorts there offer many activities for you to choose from, one of which allows you to go trekking around the island to admire their beautiful forest!
Overall budget: For 3D2N, prices start from RM230 depending on which resort you choose to stay at. As usual, this would include your rooms and the meals you may have on the island. You may want to bring extra money just in case, though.
5. Pulau Pemanggil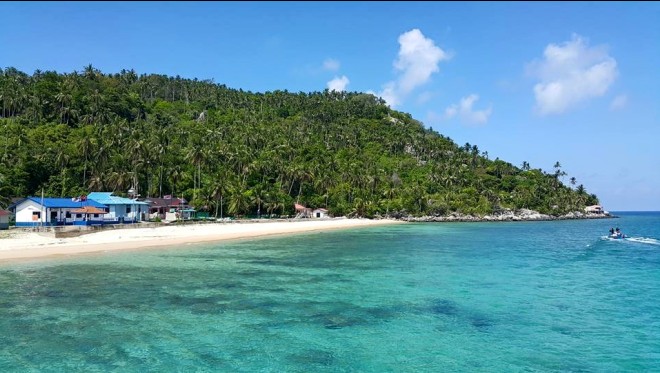 The island got its name from an old story of a fisherman who dreamt that the island's protector or spirit called to him in his sleep, asking him to inhabit the island. It would normally take you four to five hours by boat to arrive at the island from the Mersing jetty. The long stretch of stunning beaches and crystal clear waters just makes for a peaceful getaway after a long hard year.
Pemanggil Island is actually a part of an island that is made up of three other islands; Pulau Aur, Pulau Lang and Pulau Dayang. There are a few resorts on the island to choose from and many island activities for your perusal. This island is famous for its deep-sea fishing and is considered a fisherman's heaven. If you'd like to try your hand at it, the island's inhabitants will show you the perfect spots to get good fish!
Overall budget: Prices start from RM600 for a 3D2N stay inclusive of rooms, boat rides, meals and other underwater activities.
Go Get Some Vitamin Sea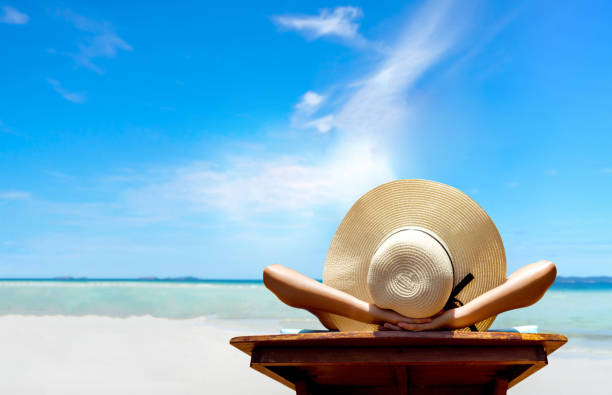 Making this list kind of gets me itching to go to the beach. But with the monsoon season upon us, it's probably a good idea to tread carefully when planning your beach trips. Please don't risk your life just for a day at the beach (no matter how badly you want to go). Do thorough research on the weather if you're still keen!
Alternatively, if you're looking for something you can do with your family or friends for an end of the year kind of thing, we suggest you check out:
Get Transported Into Other Countries With These Local Staycation Spots