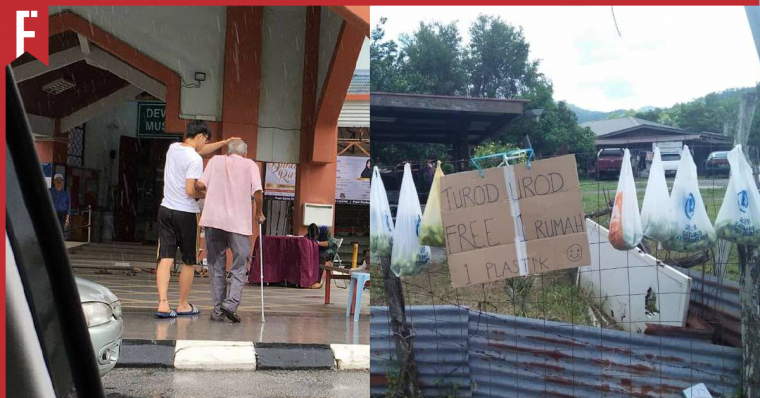 When I was in college, a poor, broke girl struggling with my final year project and running on two hours of sleep a week, I would often forget to eat. Which isn't good, I know. But at that point I really didn't have the time to think about anything else but research.
One fine day, while I was in the library, trying to figure out my literature review, in the corner of my eye, I saw a cup being put down at the edge of my table, along with a sandwich wrapped in one of those plastic containers that they sell at the cafeteria. As I looked up, the girl whose hand was attached to the cup smiled at me and said, "it looked like you needed it." and… walked away. Just like that.
I didn't know who she was but she might as well have saved my life then, no joke. I sat there for an hour, crying while I ate the sandwich. Never in my life had anyone ever done that for me. And I was so touched that I lost my bearings for a second and couldn't think of anything but that for a whole week.
That got me thinking — there is, indeed, faith in the human species after all. So on this beautiful Random Acts of Kindness Day, why don't we take a trip down memory lane on the acts of kindness that we've seen so far that were just purely out of the goodness of these Malaysian's hearts?
Abang Viva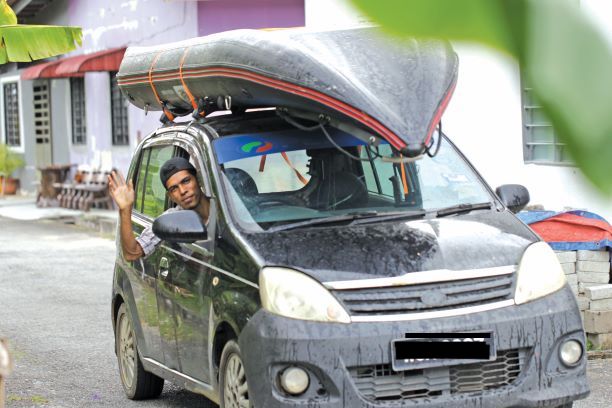 Let's go back a few months, shall we? When the flood was happening and everything was in chaos. People didn't know what to do, everyone was just struggling to save themselves and their neighbours and to just get to safety.
As Malaysians all banded together to help the people in need, there was one person that stood out among other heroes. Azwan Omar, now known as Abang Viva, came all the way from Melaka to Selangor and Pahang with only RM50 in his wallet, a boat strapped to the roof of his car and the sole intention to help out flood victims that were stranded in their homes.
He refused help or funds from people around him. Saying that even if they do give him the funds, he'll use them to send them all back to the people in need instead. He is but a humble man who just came to help. I think that's really beautiful.
Helping Out A Stranger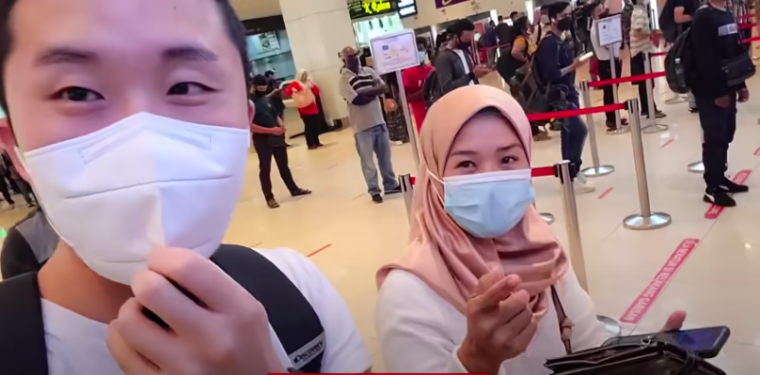 Let it be said that an act of kindness doesn't have to be a grand gesture. It can be literally anything, as long as your intention is to help, you're on the right path. An act of kindness to a person who's struggling is also something for the books. That's exactly what happened to Korean vlogger, Jesse, who was on his way to Melaka for the first time.
In his vlog, he had attempted to purchase a bus ticket from KL to Melaka but unfortunately, he only had his credit card on him and the counters there only accepted cash. He was then approached by a woman who offered to buy his bus tickets for him first in advance. When he went to return the money back to her, along with a tip for her trouble, she insisted that she give him back the remainder of the money, refusing to keep the change and only accepted his thank-yous.
He told the vlog that he was shocked and felt really touched by her actions as he hadn't expected anyone to do anything at all. Later on, he went to extend the act of kindness by helping an old lady with her bags on the bus.
See what a simple act of kindness can do?
Buying a Meal for Someone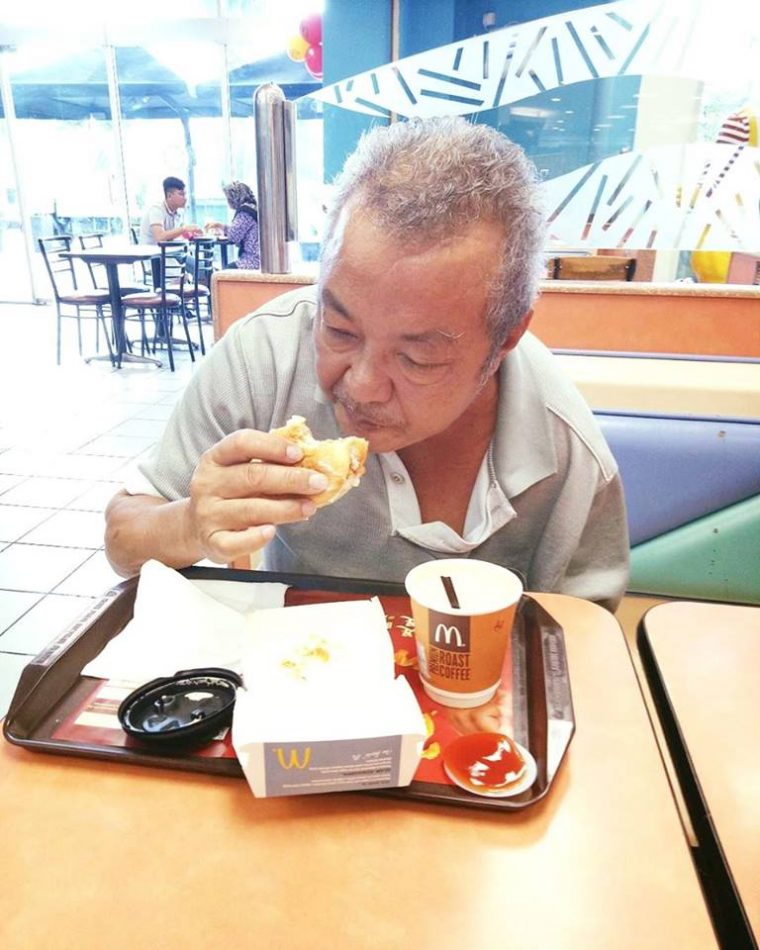 As it's said, you never lose anything by being kind to someone. It's not just about setting an example, it's about doing good because you want to and expect nothing in return. If people see what you're doing and it touches their hearts, it'll encourage them to want to do something similar. It's like a chain reaction of sorts, you know?
That's exactly what happened to one boy back in 2017.
Jayaselvaganapathy S/O Manimekala was walking around at an AEON when he saw an old man waiting in front of a McDonald's restaurant. The man looked hungry, so without thinking twice, Jaya decided to buy him a meal.
His act of kindness didn't go unnoticed by the inhabitants of the establishment. The employees acknowledged the boy's doing and decided to extend it by making the meal free. When asked why he wasn't charged, the cashier simply replied, "We don't charge for humanity, sir."
Oof. Does that not hit you right in the feels or what?
Helping People Cross The Street
A simple act of kindness can also be something you're doing subconsciously. Something that you've probably always done that you think is normal behaviour, but somehow means a lot more to other people than you know. Like seeing someone in need and going over to help them out. 
Most of the time, a lot of people's good deeds are left unknown but there are certain times when their actions are caught on camera so that other people can also bear witness to such thoughtfulness. In this case, there was a young teenage boy who helped an old uncle cross the street to reach a mosque in time for prayer.
It seems like a simple thing, doesn't it? But you'd be surprised at how many people would actually hesitate to drop what they're doing to lend you a hand. His act of kindness was caught on camera and shared around on social media. People praised him for his kind behaviour and for doing what he did without prejudice, discrimination.
Free Produce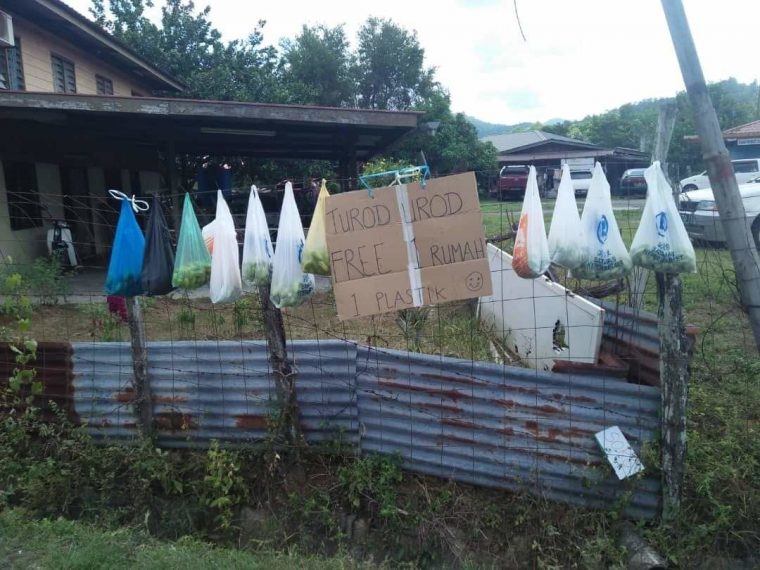 During the pandemic, when everyone was struggling with their own problems of having to work from home, not being able to go out, having no source of income to buy necessities, etc, a small village dweller in Kampung Pogunon in Penampang, Sabah hung up fruits and vegetables at their gate for people who may need it.
With a simple sign that read "Free, Take One!", they offer their fresh produce to their neighbours and passers-by alike. They had explained their actions by saying because of the pandemic, people are finding it hard to be mobile. So since they grow their own crops, why not share them to make it easier for their community and make it a better place?
That's honestly very touching and hits close to home. My neighbours have also been extremely helpful during the pandemic and my family and I have always felt thankful for the kindness they've shown us all these years. Are your neighbours like that too?
Do A Good Deed Once In A While, Why Don't Ya?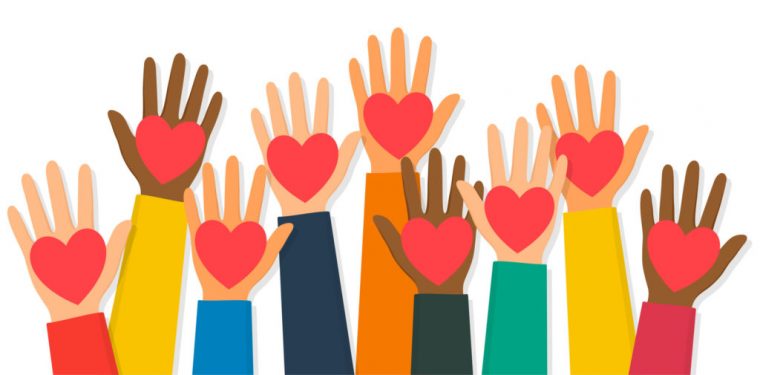 Doesn't all those gestures of humanity just warm your cold, dead heart? I for one felt like my heart grew two sizes from reading and writing about all those acts of kindness. I'm certain I've also missed a lot more acts that weren't even documented.
It really has made you think — we've been doing this for years. Either consciously or subconsciously. And yeah, Malaysians have had our fair share of… bad behaviours, but acts like these just prove that we're not all bad.
Sometimes, we're all good. Sometimes.
We're only two months into 2022 though, so there's still room for more improvement and even more acts of selflessness. If you need more motivation, why not check out:
4 Everyday Malaysians Who Embody #KitaJagaKita Amidst COVID-19