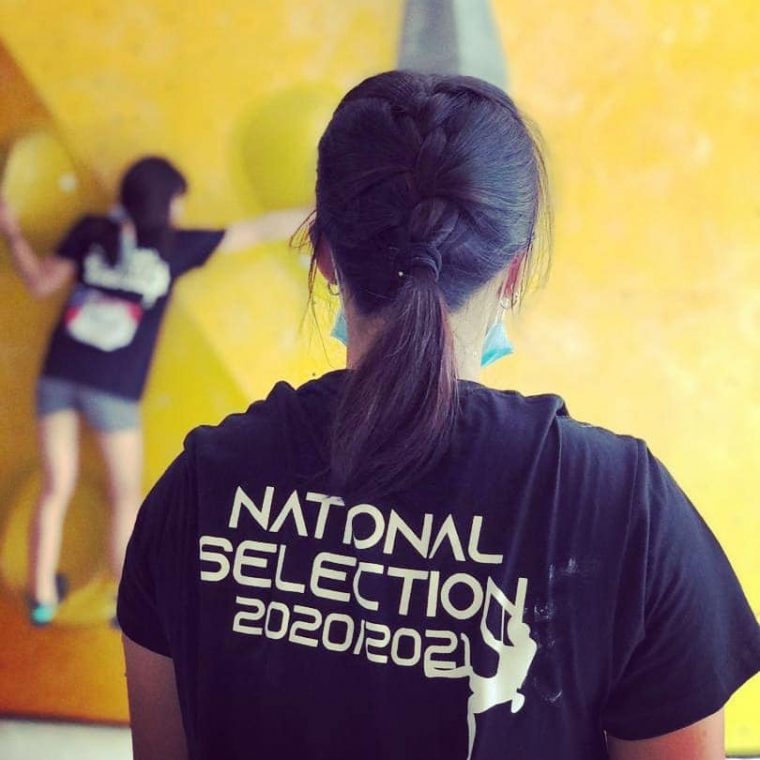 Exercising in a gym has never really worked out for me. After a while, every trip to the gym feels like a chore where I have to force myself to go through the same old workouts over and over again. 
Once the "new gym" glamour fades, it's very easy to get bored. At that point, missing even a single session means losing the motivation to keep going.  
So when I wanted to get fit, I turned to a new solution: sports. 
Over the years, I've tried swimming, badminton, football… all the usual sports. But none of them really appealed to me.   
Then one day, I gave rock climbing a try. Though I've never been the most skilled or diligent climber even after all these years, it has always had a special place in my heart. 
Sure, it's not as popular as football or basketball, but rock climbing appeals to my inner monkey: the part of myself that looks at a big tree or tall building and goes "I want to climb on top of that". 
The Benefits of Climbing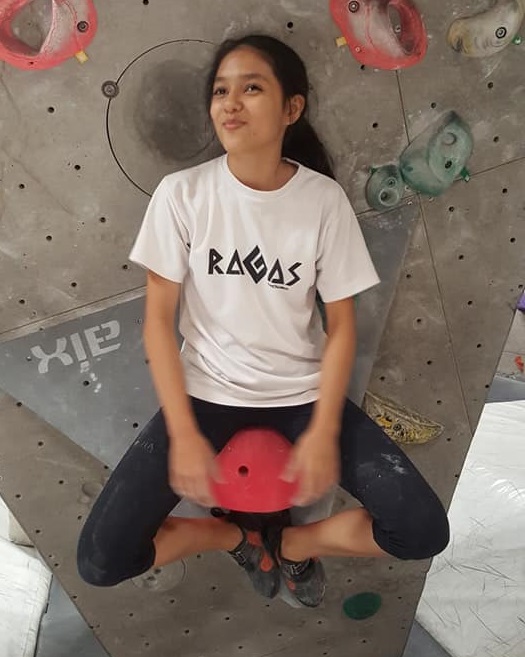 Alas, between a lack of time and motivation, I never reached my full climbing potential. Fortunately, I live with someone who has: my youngest sister, Shareen Nasran, who ended up joining the Malaysian National Climbing Team at the age of 11. 
Today, she's 14 going on 15 and still on the team. Her climbing skills are rising further and faster than ever before. 
"I started when I was eight." she said. "There was this shop in Mid Valley that had a small wall and they challenged people to see how fast they could climb it. I wanted to try it out because I like trying new stuff." 
"I thought it was very fun and interesting, and when I came down the wall the guy said that I was pretty fast for my age. He asked if I would like to come there again and I said yes. I used to go there once or twice every week until he introduced me to the climbing park in Putrajaya."
1) A Full Body Workout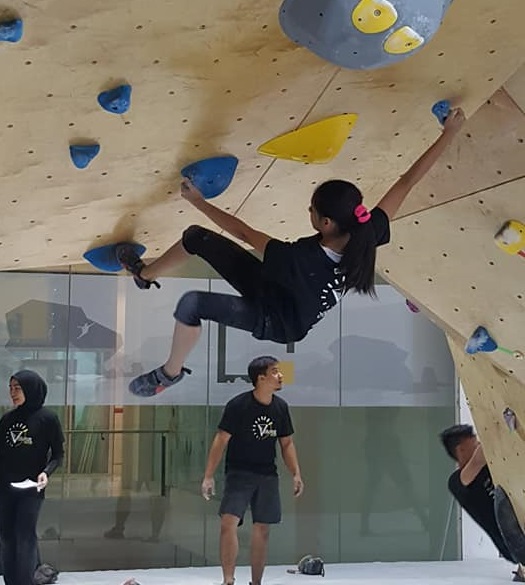 Despite what you may assume, climbing doesn't always require special training or equipment. In fact, the only things you really need to get started are a pair of well-fitting climbing shoes and perhaps a bit of chalk. 
Of course, that doesn't mean that it's easy, especially when you're doing it on a professional level. 
"You have to do endurance training to train your stamina." Shareen explained. "You also have to train your finger and core muscles. Normal workouts aren't enough — you also have to get on the wall more often." 
"My most challenging training was endurance training. My coach used to put 5kg weights on me and asked me to climb 100 holes without coming down, so that was very tiring."
Most exercises that you'll find in the gym will only allow you to work on one particular muscle group at a time. Even activities such as running or swimming are limited in what they can do. 
However, rock climbing gives you a full body workout. It engages nearly all the major muscle groups in your body — and even some minor ones such as your finger muscles. 
A good climber needs more than just arm strength. The more rock climbing you do, the more you build up your legs, core, endurance and flexibility, making it a fun and efficient way to work out.
2) Training Mind and Body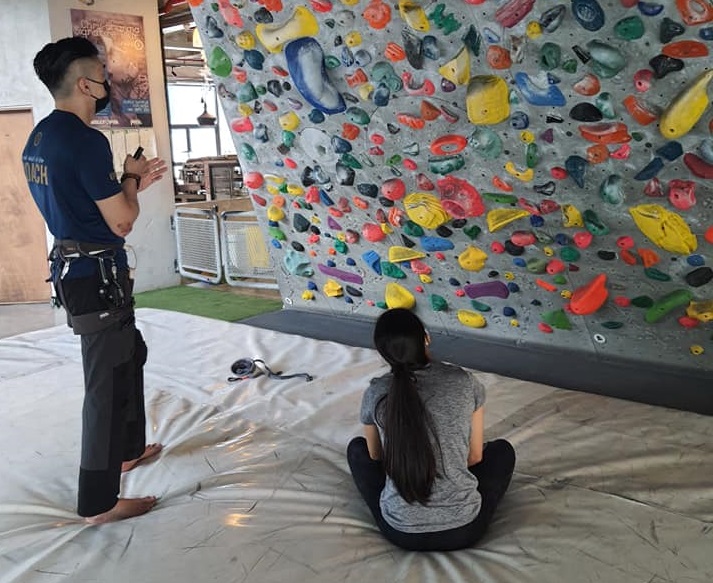 Climbing involves a lot more thinking than you might assume at first glance. In order to progress, you can't just grab whichever handhold you want. You need to think carefully and plan your way up the route before you even start climbing.    
Whether you're doing bouldering, lead or top ropes, climbing helps to build up your mental muscles just as much as your physical ones. 
A good climber learns to sharpen their thinking and focus — getting distracted can mean the difference between a successful climb or an embarrassing fall. Of course, you shouldn't be afraid to ask for help if you need it. 
"When you can't do a route, the other climbers around you will help you and show you the beta on how to do it," said Shareen. "There's a very satisfying feeling about completing a very hard route and getting to the top."
3) Building Confidence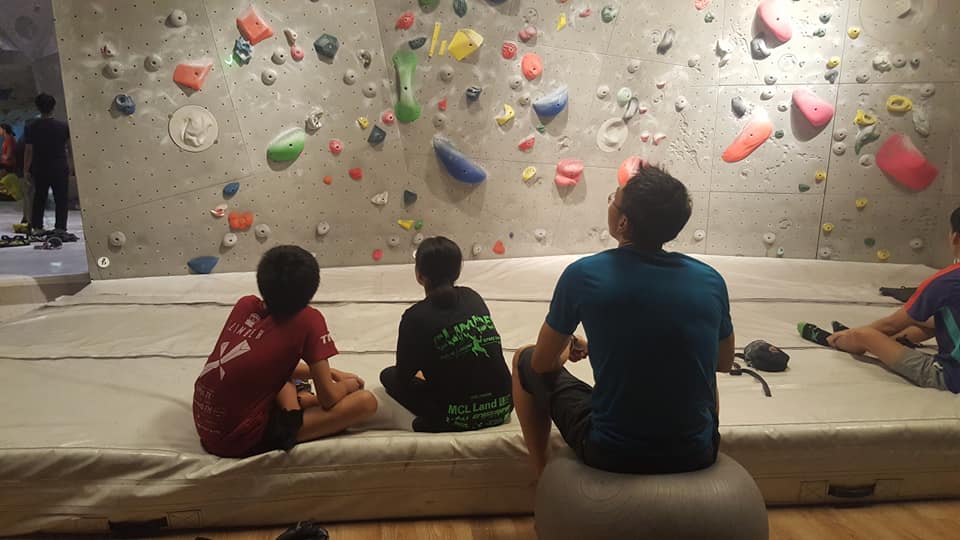 While climbing can be considered a solo sport, that doesn't mean that you have to do everything on your own. In fact, climbing is a great way to meet people and make new friends.  
"I think our climbing society is quite developed," Shareen said. "We have a lot of climbing gyms throughout Malaysia nowadays."
In fact, making friends at your local climbing gym is almost inevitable. Everyone spends a lot of time off the wall either taking a break, waiting for their turn or planning their next route. 
"I personally think that climbing has helped in my personal studies and daily life," she added. "It has built up my confidence and improved my mental strength. When I climb I feel happy, and when I'm happy I get things done faster and more efficiently."
Reaching For the Top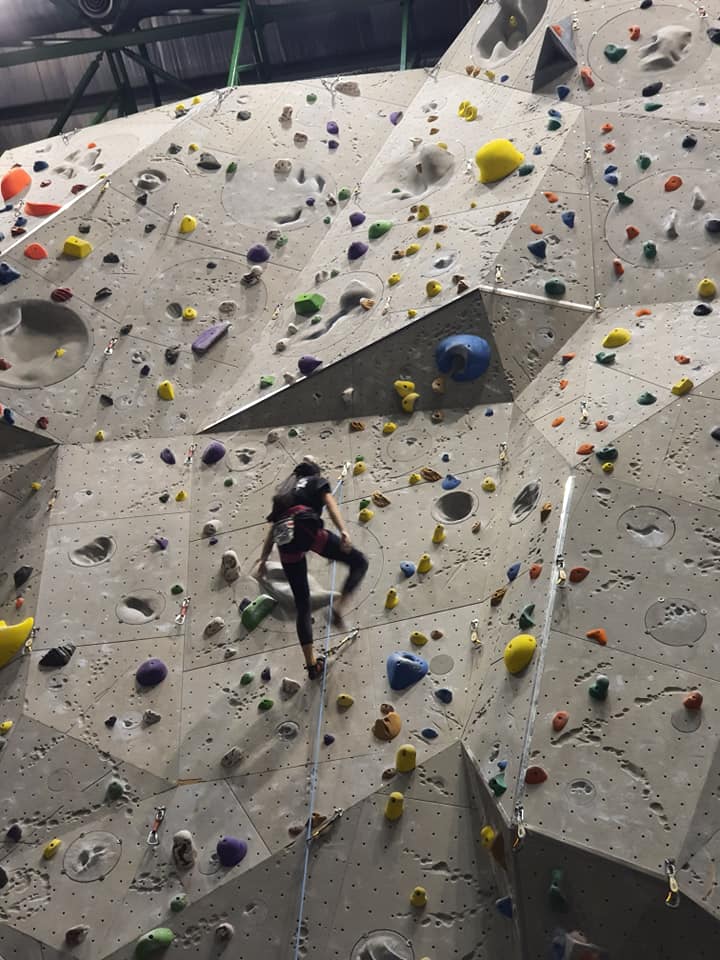 When Shareen first got started, she didn't actually have any plans to join the national climbing team. 
"I didn't technically get invited," she recalled. "They have a national selection every year.  One year I decided to try out and did well enough to get into the team. Now I'm in the adult team because I'm already 14, but even when I was in the youth team there were already much younger kids than me. I think the youngest was eight, actually."
Although the pandemic interrupted their plans last year, her experiences with the national climbing team have been inspiring for Shareen. 
"I went to the Asian Youth Championships in Thailand to compete against international climbers. It was a very good experience," she said. "Although I didn't win, I got into the top 10." 
"Every single year I've joined the selection to get into the team because I want to meet more strong climbers and get more experience."
How to Get Started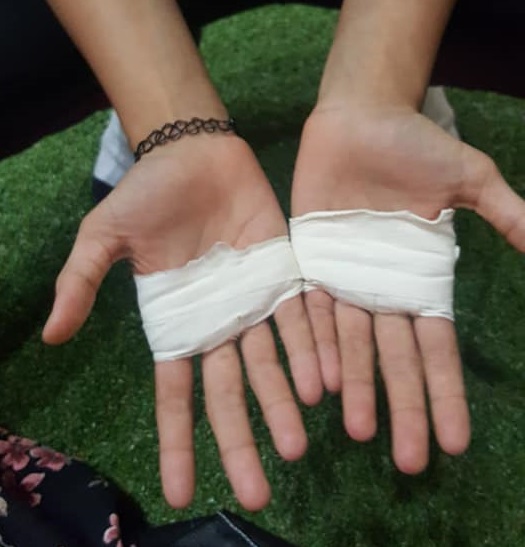 If you've got the climbing bug, one of the best ways to get started is to check out your nearest indoor climbing gym. These places will have experienced guides and plenty of routes available for you to practice on. 
"I think a lot of people should try climbing because it's a different experience," Shareen said. "Climbing has many different levels, so everybody can go to their own level and try to have fun.
Indoor climbing is divided into three different categories. They all have different skills and techniques, but the main objective always remains the same: reach the top. 
1) Bouldering
Unlike other types of climbing, bouldering doesn't require any use of a rope or harness. This is because bouldering uses shorter routes — most of them are less than six metres high, meaning that it's the perfect starting point for anyone without climbing experience. 
In fact, this type of climbing has become so popular that some Malaysians climbing gyms are dedicated solely towards bouldering. 
2) Top Ropes
Another popular type of indoor climbing is called top roping. Unlike bouldering, this type of climbing does require a rope as well as a belayer (a person standing on the ground to secure said rope). 
Top roping is typically very popular due to its safety — even if you lose your grip, the rope and belayer will stop you from falling. In fact, the scariest part is actually having to let go once you've reached the top so that the belayer can slowly lower you back down to the ground. 
3) Lead (Sport) Climbing
Just like top rope, lead climbing uses gear such as ropes and harnesses. However, unlike a top rope, you don't start with an anchored rope. 
Instead, lead climbing involves going up a route with a series of fixed bolts or anchor points. You need to clip your rope into each bolt one by one as you go up. 
This type of climbing isn't recommended for beginners as there is a higher chance of injury. 
Looking Forwards
Despite her achievements thus far, young climbers like Shareen still have a long way to go before they can become full time professional climbers.
"If I want to go down that path, I have to work very hard to become a strong climber and win competitions," she said. "Or I could start coaching… but I'm not very good at coaching, so I'd rather work hard."
"If nobody wants to hire me in the future then at least I can be a professional climber."
Personally, I don't really mind whether she sticks to climbing or goes for another career. I'm still proud of my little sister either way. 
In only a few years, Shareen will be a full grown adult learning to deal with all the challenges faced by the next generation of Malaysians. But even as she learns how to handle issues such as work, taxes and voting, nothing can take away the accomplishments she's achieved so far. 
If she keeps moving forward, nothing can stop her from reaching the top.